Jorge Mendes: No Wolves punishment from EFL over link with super agent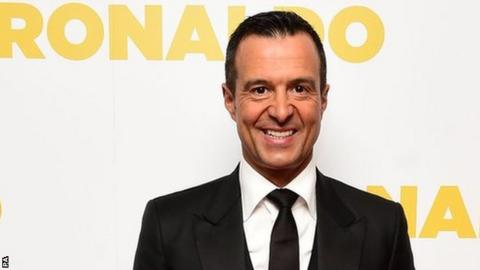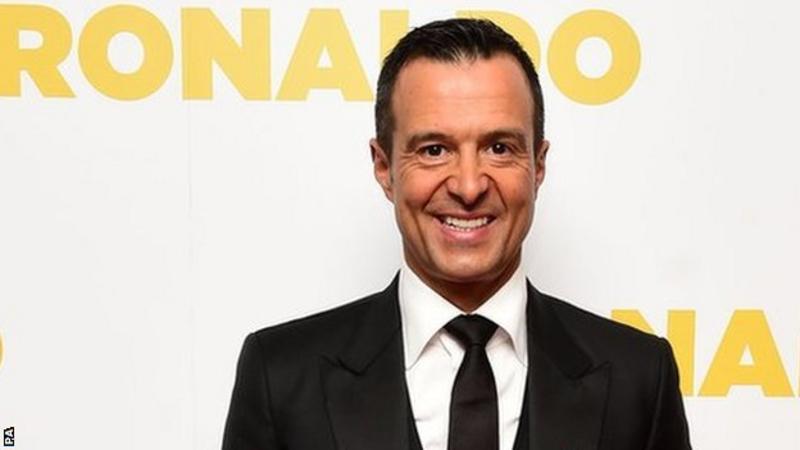 Championship winners Wolves have had their relationship with super agent Jorge Mendes approved by the EFL, who say he "holds no role at the club".
Wolves were invited to meet with the EFL over the close bond between club owners Fosun and Mendes, following criticism from Championship rivals.
But the EFL have made a comprehensive review of details provided by Wolves.
And they have concluded that "there is no requirement" for Mendes to submit to the owners' and directors' test.
As well as Manchester United manager Jose Mourinho and Real Madrid star Cristiano Ronaldo, Mendes acts for Wolves head coach Nuno and two of the club's fellow Portuguese star players, Ruben Neves and Diogo Jota.
The EFL findings said that Mendes should not be categorised as a 'relevant person' because he does not have the powers of a director or senior official at the club. A 'relevant person' can also be someone who has control over the affairs of the club.
Wolves have issued a statement saying that they hope that the EFL's findings "will bring to a conclusion any speculation surrounding the club's operation".
Chief executive Laurie Dalrymple told BBC WM last week: "As far as we're concerned, we've not operated outside the rules. We think we've operated shrewdly and we think we've done our business well.
"That would be a principle that would stand up to scrutiny not only in the EFL but also in the Premier League."
Analysis
BBC WM's Mike Taylor
Wolves have been adamant throughout the season (and indeed from the moment Fosun took over, and the link with Jorge Mendes came clear) that they have operated entirely within all regulations. However, the EFL statement may be reassuring to any Wolves fans who might have harboured any lingering concerns.
The club have made no attempts to hide their connections with Mendes. That might have been an impossible job anyway, but they have said all along that he is well known to the owners and as such it made sense to consult him.
Other clubs have been irritated by the connection, and some have become less coy about airing their annoyance as Wolves have advanced at the top of the Championship table. For now at least though, Wolves will feel they have been entirely vindicated in their approach and will set sail for the Premier League without any outward signs of worry.