World Cup 2026: US, Canada & Mexico make 'strong' bid - President Trump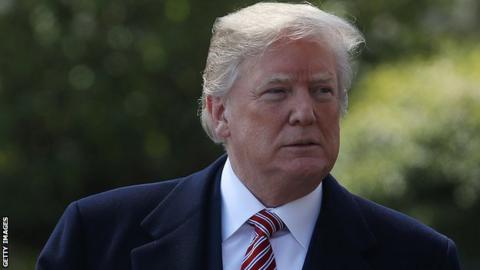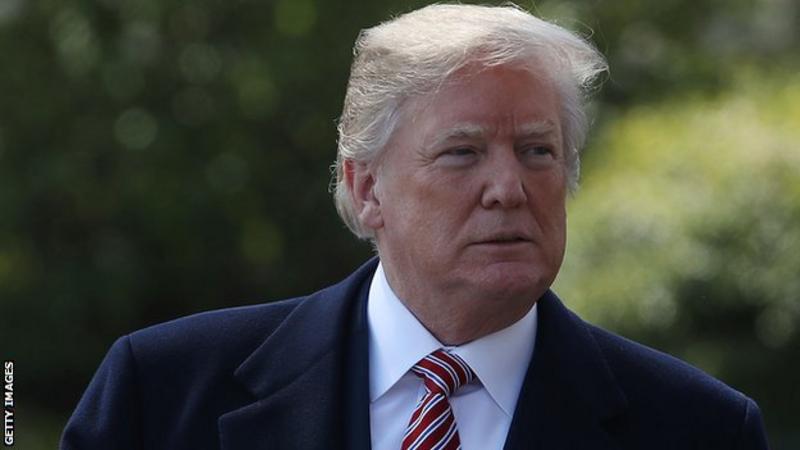 US President Donald Trump says the country has put together "a strong bid" with Canada and Mexico to host the World Cup in 2026.
Morocco have also made a bid to host the event and has received significant support in recent weeks.
President Trump tweeted that it would be "a shame if countries we always support" lobbied against the US bid.
The vote to award the 2026 event takes place on 13 June in Moscow at world governing body Fifa's annual congress.
The United States previously hosted the World Cup in 1994.
Analysis
BBC sports news correspondent Richard Conway
The North American countries are promising to deliver an enormous £3.5bn in revenue and have the vast majority of the necessary stadiums and infrastructure already in place.
In contrast, a Morocco-based tournament would require significant investment for what will be a 48-team event.
The North American bid retains strong support from Fifa's president - BBC Sport reported earlier this week that Gianni Infantino is alleged to have asked a task force evaluating both bids to find damaging evidence that could block Morocco's candidacy.
However, given a wave of anti-US sentiment amongst some voters following the ongoing American-led crackdown on Fifa corruption, combined with anger towards some of President Trump's policies and comments, a World Cup on African soil in eight years' time cannot be ruled out.
Canada, Mexico, USA and Morocco are blocked from voting given their bids. That leaves 207 eligible national associations, requiring a simple 104 vote majority.