How social media dealt with the news that Barcelona legend Andres Iniesta will leave the club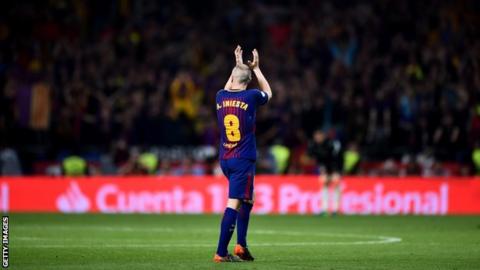 So, it's official. Andres Iniesta will leave his beloved Barcelona at the end of the season.
The club legend spent all of his senior career at Barcelona and, along with Lionel Messi, is their most decorated player, having lifted 31 trophies - soon to be 32 if Barca clinch the Liga title on Sunday at Deportivo La Coruna.
The 33-year-old midfielder revealed the news in a press conference on Friday, which, naturally, sent fans of the Catalan club into panic mode.
Cue: the seven stages of grief....
1. The initial press conference announcement
2. The wishful thinking begins...
3. The agonising wait
4. The confirmation
5. The denial
6. The heartbreak/acceptance
7. Moving on
We're not crying. You're crying.