Ray Wilkins: Ex-England captain honoured with 90-minute memorial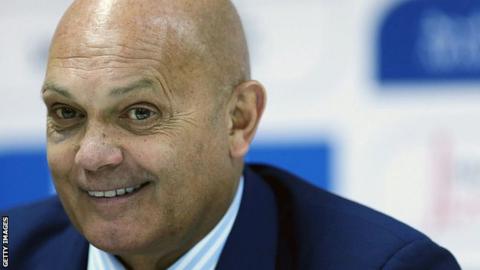 A 90-minute memorial service has been held to remember former England and Chelsea captain Ray Wilkins.
Wilkins, who also played for Manchester United, AC Milan, Rangers and QPR, suffered a heart attack and died on 4 April at the age of 61.
Blues manager Antonio Conte was in attendance at St Luke's and Christ Church in Chelsea, along with former players John Terry and Frank Lampard.
England boss Gareth Southgate also paid his respects.
Frank Stapleton, a former Manchester United team-mate, spoke about Wilkins' on-field talent in his eulogy, saying: "If he was playing now he'd be spoken of as one of the best players in the world."
Wilkins' son, Ross, also spoke of his father's well-documented battle with depression and alcohol, and called for greater awareness of mental health.
His sister, Jade, read a poem which had been written for her father's funeral last Saturday.
"There's only one Ray Wilkins, that's what the fans say and that is as true of tomorrow as it is of today. Not just a great sportsman but a truly great man," she read.
Wilkins will be remembered by supporters in the eighth minute of the FA Cup final between Chelsea and Manchester United at Wembley on 19 May.