Rwanda delays Cecafa women's cup four days before kick-off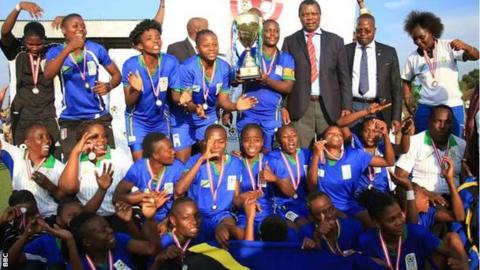 The Rwanda Football Association (Ferwafa) has been forced to delay the Cecafa Women's Challenge Cup just four days before kick-off.
The east and central African women's regional championship was due to kick off on 12 May but Ferwafa says it is still waiting for financial assistance from the Council for East and Central Africa Football Associations (CECAFA).
Bonnie Mugabe, Ferwafa's head of communication, said that while plans were in place and ready for the event the promised finances were key to a successful tournament.
"Ferwafa has not received funds to host the tournament from Cecafa as agreed last month despite repeated correspondence and calls requesting the funds to ensure the smooth organization of the tournament," the association said .
New dates for the tournament are yet to be agreed.
"When we have the hosting funds Ferwafa and Cecafa will sit to decide on the suitable dates when this tournament will be staged," Mugabe added.
Hosts Rwanda were due to be joined by Kenya, Uganda, Zanzibar, Burundi, Ethiopia, Djibouti and defending champions Tanzania in the 10-day event.
A percentage of the money for the event was due to come from Fifa via the Confederation of African Football to Cecafa.