World Cup 2018: The story of the 1927 British Workers tour of Russia
Last updated on .From the section World Cup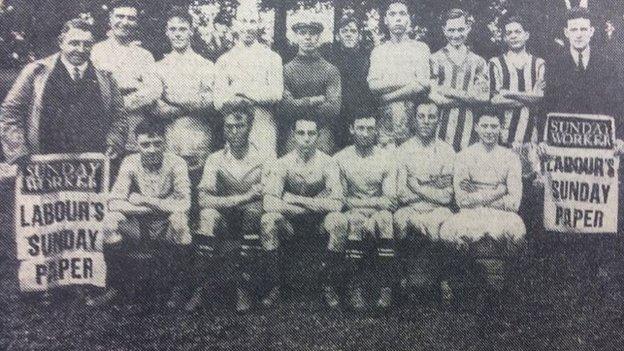 As Gareth Southgate's side turn left into the first-class section of a St Petersburg-bound airliner this summer, nearly a century before - in 1927 - another English team were preparing for their own odyssey east.
Drawn from a small clutch of London-based teams, the British Workers side, representing the nation's working class, gathered at Liverpool Street station to take up an invite to tour Russia.
Their preparation, like their transport, was very different to that of England's World Cup party this summer.
Four players had to be replaced the day before departure after being refused leave from their day jobs.
The initial 14-strong squad itself had only been finalised three days earlier via a probables v possibles match in a suburban park.
And the Passport Office in London nearly pulled the plug on the entire trip at the last minute.
But the aims of the tour were no less grand: seven matches in a campaign that would last more than a month and take in the modern cities of Moscow, St Petersburg, Kharkiv and Kiev.
Away from the pitch, the touring group was about to experience a country on the cusp of one of the most harrowing chapters in human history.
Ten years before, Vladimir Lenin had led the Bolshevik Revolution in Russia, transforming communism from political theory to living practice and promising to hand ordinary people control of the economy and their own destiny.
In the wake of Lenin's death in 1924, Joseph Stalin was ruthlessly manoeuvring his way into position as the figurehead for a global revolution and later orchestrated the Great Terror.
It was a step into the sporting void as well.
England had never played a full international against Russia before, and wouldn't for more than 30 years after.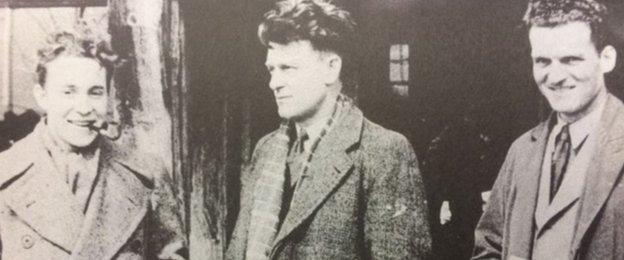 "We had no knowledge of Soviet playing standard," wrote player-manager George Sinfield, who was more used to working in a factory whittling piano keys.
"The Russians, for their part, imagined they were receiving a super side of footballers of the highest quality. After all, we were from Britain, the home of football and for all the Russians knew, our players were of the calibre of Manchester United, Spurs or Celtic."
They were not.
As Sinfield's squad disembarked in Moscow after a three-day journey via Berlin, they were greeted by hundreds of locals and a string of statesman-like speeches.
That crowd had multiplied to thousands - 30,000 by Sinfield's estimation - a few days later for their opening match, with mounted police deployed to keep them in check.
After being introduced at length over the tannoy before kick-off, the British team lost 11-0 to a Moscow trade union team on a rock-hard pitch, under a fierce summer sun.
A small ball and the referee's tighter-than-expected rules on charging the goalkeeper were mentioned as mitigating circumstances, but Sinfield's last comments on the match are telling.
"As each goal was scored the band played a few bars and our boys soon became familiar with the tune," he concluded.
The venue changed, but the outcome remained the same.
Across town against the Moscow railway workers, the British Workers went down 6-2.
In Leningrad, in front of 15,000, they lost 1-0.
In the Don River basin, another 15,000-strong crowd, another 1-0 defeat.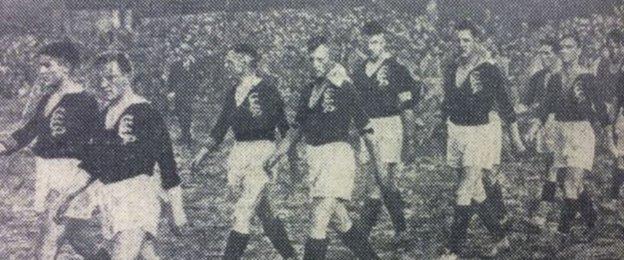 In Kharkiv, Sinfield noted that "the referee gave a peculiar interpretation of the offside rule and four of the goals scored against us were of a doubtful variety". That left another three unaccounted for in a 7-1 loss.
In Kiev, with "our lads showing signs of the strain through the long railway journeys", the British Workers were on the wrong end of a 6-2 scoreline.
It was only in the seventh and final match that Sinfield's side recorded a win, beating a suspiciously select group of Hungarian expats 2-1 in cooler Muscovite conditions.
This summer, in the wake of the poisoning of Yulia and Sergei Skripal, fans travelling to the World Cup have been warned of possible "anti-British sentiment or harassment".
For Sinfield's squad, though, the politics of the trip were happier.
English football was still feeling the effects of its own class war. The Football Association had only lifted its amateur requirement in 1885, begrudgingly allowing clubs to pay players and changing the sport from a gentlemen's pastime to a more meritocratic business.
The British Workers side were sent on their trip with a reminder that their Russian opponents were true custodians of Corinthian spirit - not the likes of Oxford University and the Old Etonians, who had won early editions of the FA Cup.
"The only real amateur sportsmen are the Workers, who produce first and play afterwards," said selector AH Findlay in his farewell remarks to the team. "Those 'amateurs' who play on the labour of the Workers are not amateurs at all."
While the British government had severed diplomatic ties to distance themselves from Soviet philosophy earlier in the year, the British Workers were sympathetic to their hosts' cause.
After their first match, the tourists donated their share of the bumper gate receipts to help build a military air fleet in response to perceived British hostility.
The British Workers toured factories, noting the eight-hour working day, paid holiday and maternity leave introduced in Russia and absent from lives back home, and in a farewell address looked forward to a time "when we can invite a team to Soviet Britain."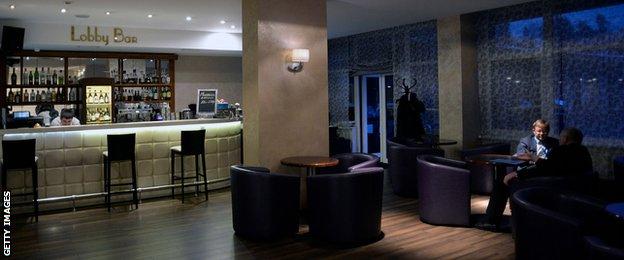 All a long way from Harry Kane side-stepping questions over Brexit in England's last major tournament.
"It was the most amazing experience," said Sinfield on his return.
Group-stage exit or glory, tabloid turnips or Downing Street drinks party, whatever awaits England's class of 2018 will be very different.