Paul Barry: Cambridge United owner criticises "horrendous" club losses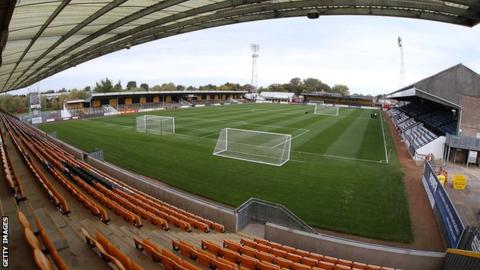 Cambridge United owner Paul Barry says the club has been "living in a bubble" after losses of almost £700,000 were posted for the 2016-17 financial year.
Barry, based in the United States but brought up in Cambridge, took over the League Two club in February.
He was U's chairman for four years, standing down in 2013, and has been the club's largest shareholder since 2008.
"The budget for 2018-19 has been worked on again and again, with numerous cuts of over £500,000," Barry said.
In a statement to the U's supporters' trust, Cambridge Fans United, he added: The last four years it seems the football club has been living in a bubble.
"That is a bubble of believing it is bigger than it is and having aspirations to match."
Cambridge made a profit of £1.3m in 2014-15, because of two lucrative FA Cup ties with Manchester United, but have otherwise made losses of almost £1.7m since 2012.
Barry said: "From promotion to the league and Manchester United, thosefortunes have been spent unwisely and the overspending has continued until recently.
"Take out the two Wembley appearances and the Manchester United games and the deficits, each year, have been horrendous.
"There will be a loss in 2018-19 as you simply cannot go from a structural operating £1m loss (excluding transfers and one-offs) to zero in one year."