Adel Amrouche confirmed as Libya coach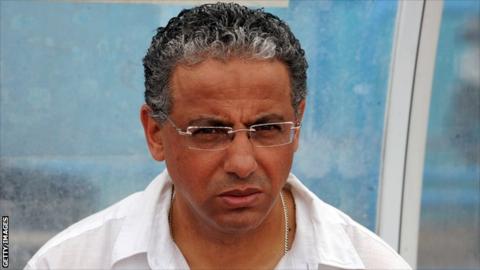 The Libya Football Federation (LFF) has appointed Belgian Adel Amrouche as coach of the national team.
The former Kenya coach replaces Omar Al-Maryami, who was installed as coach of the Mediterranean Knights after a deal for former Egypt international Hany Ramzy fell through.
The 50-year-old's main task will be to lead Libya to the 2019 Africa Cup of Nations in Cameroon.
His first competitive game will be in September away to 1996 champions South Africa in Group E of the qualifying.
The Algerian-born coach was sacked as Kenya coach in August 2014 after the East Africans suffered a shock exit to Lesotho in the 2015 Africa Cup of Nations qualifiers.
Amrouche and the LFF will be hoping that Fifa's visit in April can kick-start the rebuilding process for football in the country.
Libyan clubs have had to use neutral venues to host their matches while the The Mediterranean Knights have played 'home' World Cup and Africa Cup of Nations qualifiers in Mali, Egypt and Tunisia over the last five years.
Despite a domestic league that has been stop-start due to the unrest, Libya qualified for the 2012 Africa Cup of Nations, claimed their first senior African title at the 2014 African Nations Championship (CHAN) and finished third in their 2018 World Cup qualifying group.
In February they lost on penalties to Sudan to finish fourth at the 2018 CHAN.