Colin Lewin: Arsenal head of medical services loses job after 23 years at Gunners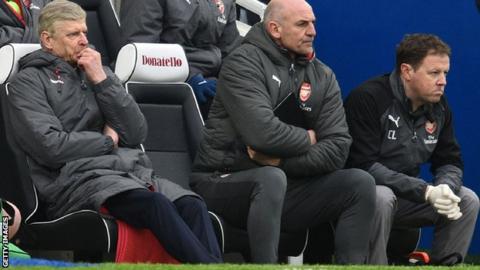 Arsenal's head of medical services Colin Lewin has lost his job after 23 years with the Premier League club.
The decision was delivered to the 44-year-old on Monday and is understood to have left many Gunners players and staff shocked and upset.
Lewin leaves as part of a medical department restructure that could result in further departures.
It is the latest in a series of backroom exits following the end of Arsene Wenger's tenure as manager.
The 68-year-old Frenchman is leaving after almost 22 years in charge and following a season when the Gunners finished sixth in the league and reached the last four of the Europa League.
Lewin is the cousin of former Arsenal and England physiotherapist Gary Lewin, who is now at West Ham.