Wigan Athletic in talks with five out-of-contract players after League One title win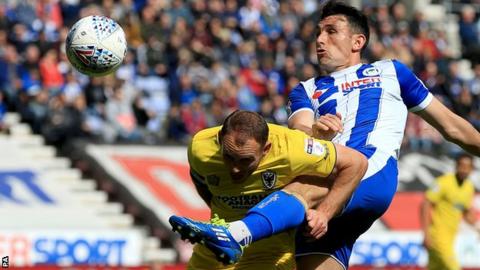 League One champions Wigan are in talks with five of their out-of-contract players and have released five others.
The Latics are in discussion with David Perkins, Alex Bruce, Gary Roberts, Jamie Jones and Noel Hunt about extending their stays.
But Donervon Daniels, Reece James, Andy Kellett, Luke Burke and Sam Stubbs have all been let go.
Paul Cook's Wigan secured an immediate return to the Championship by finishing top of the table with 98 points.