Championship play-off final: Can you name past 10 clubs to win it?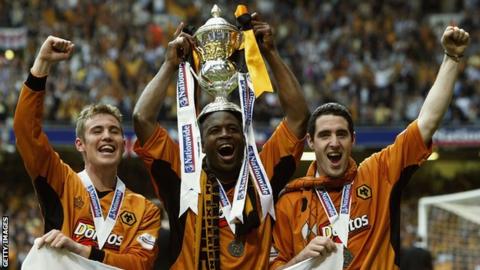 The Championship play-off final has become renowned as the richest game in football.
With 90 minutes separating their team from the final place in the following season's Premier League, nervous and expectant fans have headed to Wembley or the Millennium Stadium over the years hoping it might be their turn for glory.
There have been some brilliant finals and also some to forget.
But as Aston Villa face Fulham with promotion to the top flight at stake on Saturday, how many of the past 10 clubs to win the final can you remember? You have two minutes...
Can you name the last 10 clubs to win the Championship play-off final in two minutes?