Partick Thistle's relegation could cost club more than £1m, says finance expert
By Iona Ballantyne
BBC Scotland
Last updated on .From the section Partick Thistle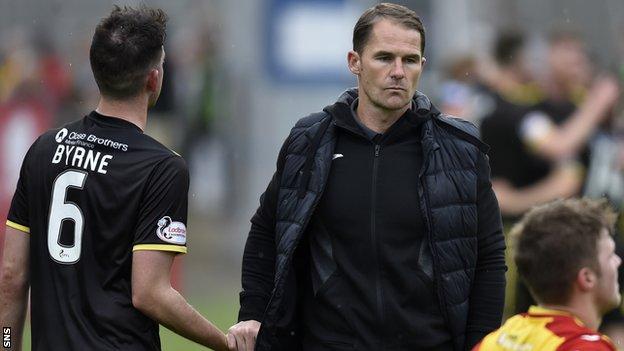 Football finance expert Neil Patey suggests Partick Thistle's relegation could cost the club more than £1m.
Should they not secure promotion within one season then Patey says they will be forced to make drastic cuts.
"The prize money is going to be the biggest financial impact," said Patey. "Ticket revenue will be next."
The cost of relegation
Patey, a partner at Ernst and Young, told BBC Scotland: "It's difficult to be precise but just on the prize money alone, depending on a top-third finish in the Championship as opposed to a bottom-third in the Premiership, you're probably talking about £750,000. So before anything else that's clearly a pretty big financial hit.
"You don't have the likes of Rangers, Celtic, Aberdeen, Hearts, Hibs and the rest visiting so attendances are going to be down. There might be pressure on the ticket prices they can charge and clearly they will hope that season tickets will hold up but that could also be impacted.
"The £750,000 is just a starting point. By the time you add all the other impacts, you're easily in excess of £1m of revenue that they would be less than compared to the current year."
Player recruitment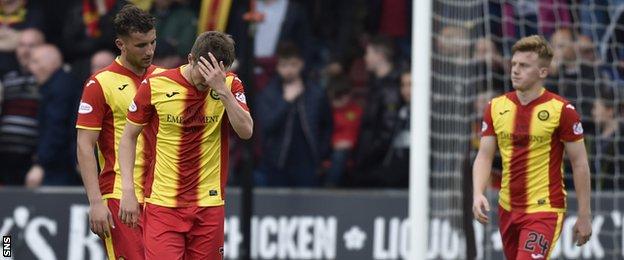 Patey believes Partick Thistle will need to look at the size of the squad and the cost of players, but to remain competitive they would need to try and retain their current players.
Ross County chairman Roy MacGregor has promised that the Highlanders, who like Thistle have been relegated, will have one of the biggest budgets in the Championship while Dundee United and Inverness Caledonian Thistle also feature in the division.
"They will want to try and preserve a squad that can get quick promotion, but I would suggest that it's untenable not to make some form of cost restructuring," said Patey. "If they have got good player contracts, some of those will automatically adjust wages on relegation.
"They would like not to have to cut the playing squad too much, they would obviously like to retain some of the best players. And you can effectively carry an increased wage bill for one season, so long as you can get back to the Premiership the following season.
"The problem is that becomes unsustainable to do that for two seasons or three seasons. So it's a tricky balance. They'll want to get straight back, but at the same time, they will want to look after the finances."
Stability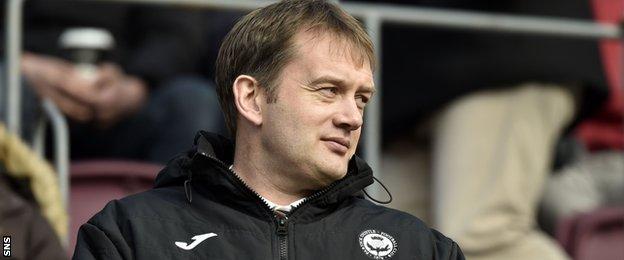 Patey says it's important the club has stability off the field, with managing director Ian Maxwell leaving to take up the chief executive post at the Scottish FA while manager Alan Archibald would not be drawn on his future following Sunday's play-off defeat.
And Patey added: "Partick Thistle has been run very well in the last couple of years. There is no debt since the share issue back at the end of 2015, they've made a small profit in the last couple of years. So they start from a good, sound financial basis.
"But what they don't want to do if they're suffering a short fall in about £1m-plus of revenue is not cut the costs. And before you know it, you're making a sizeable loss.
"Somebody will have to do some cost restructuring and you really want stability in the management team to take those positions.
"At the end of the day it's a business but it's a football club. So the manager is in a position whereby he will be dictated to in a certain extent by the financial guys, and then the manager will need to make it work."