Fifa finds 'insufficient evidence' of doping among Russian World Cup players
Last updated on .From the section World Cup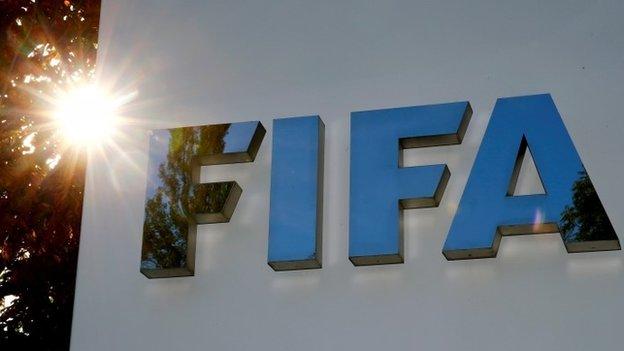 Fifa says it has found "insufficient" evidence of doping among Russian footballers set to compete in this summer's World Cup.
It investigated after the McLaren reports found 1,000 Russian athletes across 30 sports benefited from state-sponsored doping between 2012 and 2015.
The World Anti-Doping Agency (Wada) said it agreed with Fifa's decision to close the cases.
The 2018 World Cup finals start in Russia next month.
"Investigations concerning all Russian players named for the provisional squad of the Fifa World Cup in Russia have been completed, with the result that insufficient evidence was found to assert an anti-doping rule violation," said a Fifa statement.
However, it added investigations of several players unrelated to the World Cup were continuing.
Wada, in a statement to the BBC, said: "Wada is satisfied with the process followed by Fifa, and the conclusion of all cases related to Russian players named for the provisional squad of the World Cup.
"The agency will also review the outcomes of all the remaining football cases that are still under investigation."
The announcement came as a new documentary by German broadcaster ARD alleged the samples of the Russian 2018 World Cup squad were not properly investigated.
Fifa said its investigation included analysis by scientific and legal experts, reanalysis of stored samples - the returned results were all negative - and testing for tampering of samples.
It corresponded with Dr Grigory Rodchenkov, the Russian scientist turned whistleblower who exposed the full scale of the scandal, and carried out unannounced target tests.
Fifa said the Russian squad "has been one of the most tested teams" before the World Cup.