Zambia national coach Wedson Nyirenda resigns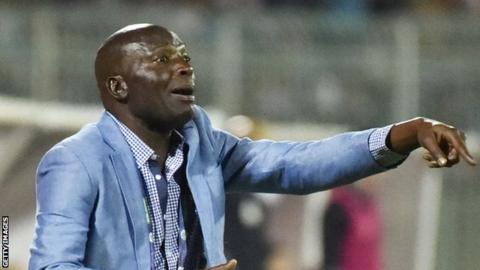 The Football Association of Zambia has announced that national coach Wedson Nyirenda has resigned.
He will be replaced on an interim basis by Beston Chambeshi, who will lead the team at Africa's southern regional championship the Cosafa Cup.
The tournament begins on Sunday but Zambia have a bye into the quarter-finals and will play Namibia on 2 June.
"The process to fill the vacancy of head coach will begin and the association will conclude the process in the shortest possible time to meet upcoming engagements," Faz general secretary Ponga Liwewe said.
Nyirenda, who was appointed in September 2016, is reportedly going to join Baroka FC in the South African Premiership.