EFL: Championship attendances continue to rise in 2017-18
Last updated on .From the section Football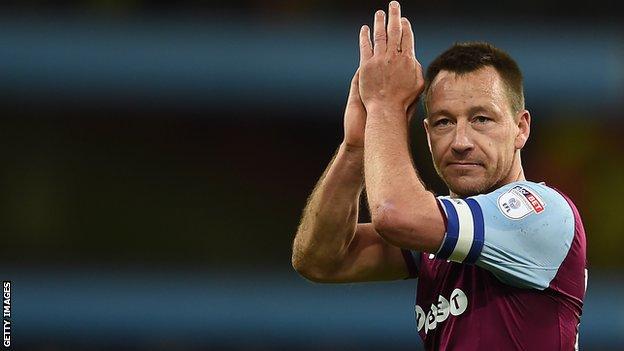 Championship attendances increased by almost 210,000 in the 2017-18 season as overall figures for the English Football League topped 18 million for the second successive season.
The second-tier total went up to more than 11.3 million despite Newcastle, who averaged 51,000 fans in 2016-17, being promoted to the Premier League.
Average attendances for the 67 teams involved in both seasons rose by 4%.
When comparing all 72 EFL clubs, the year-on-year figures fell marginally.
The figure of 18,107,332 in 2016-17 dropped by almost 8,000 to 18,099,894 this season.
A Uefa report earlier this year listed the Championship has being the third-best attended division in Europe - ahead of both La Liga in Spain and Serie A in Italy. England's second-tier clubs had average gates of almost 20,500 from 552 games in the 2017-18 season.
The overall attendances figures across all three EFL divisions is just the third time that the cumulative number has been more than 18 million since 1959.
Nine clubs in the Championship averaged more than 25,000, with Aston Villa leading the way with 32,097.
Bradford City topped League One with 19,787 with a further nine clubs exceeding 8,000, while Coventry City's average of 9,255 was the highest in League Two.
EFL chief executive Shaun Harvey said EFL clubs are doing their utmost to attract new supporters and keep "football accessible to those loyal fans already engaged".
He added: "It is particularly pleasing to see that the cumulative attendance has once again topped the 18 million mark.
"In what was a record breaking 2016-17 campaign, this season has continued the trend of improvement in fan experience, generating a positive impact in enjoyment and ultimately attendance."