Real Madrid v Liverpool: The part pressure will play in deciding Champions League final
Last updated on .From the section European Football

BBC Radio 5 live's coverage of the Champions League final starts at midday on Saturday, with kick-off at 19:45 BST. Mark Lawrenson is part of their commentary team in Kiev.
I had never been as nervous before a game as I was before my first European Cup final in 1984. Most of the Liverpool team felt the same way.
We had come all that way through the competition and the entire city was in a kind of frenzy.
You are aware that a lot of the country is behind you too, apart from Manchester United and Everton fans of course.
I was 26 and was not short of big-game experience, but that weight of expectation made it feel different from every other match I had played in before - and I expect it will be the same for the majority of Jurgen Klopp's squad too.
As I am sure they are finding, it was not the hour or two before the game that was the problem, it was in the days beforehand.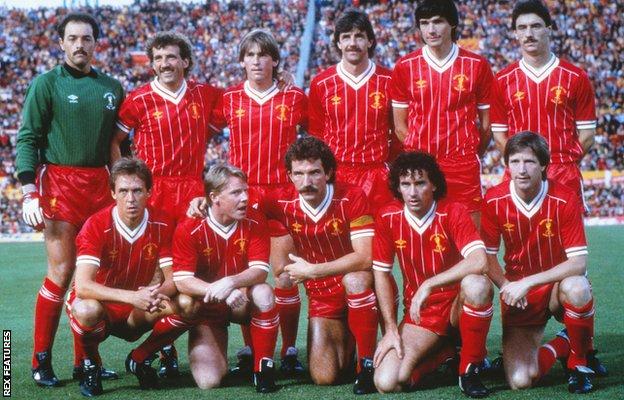 Preparing for a game like this is the worst time to feel nerves, and the pressure. It is relentless - you cannot escape it anywhere you go.
Even when we were on the plane to go to Rome for the 1984 final, there were fans on board going 'good luck boys, we're going to win' and all that kind of thing.
We were obviously very polite about it but we would kind of look at them and think 'how do you know we are going to win? If you do, I'd like to know how we will do it'.
Psychology just as important as tactics for Klopp
The week before the final lasts a long time. Once you get into what I called 'game-mode' on the day of the match, however, things change.
There are still nerves, obviously. The 1984 final was the biggest night of my career and it definitely felt like it, especially with the final being at the Stadio Olimpico in Rome and Roma playing at their own ground.
That increased the tension, but there are ways of dealing with it.
Before kick-off, I remember our manager Joe Fagan saying to us 'don't forget this lot are at home. Imagine the pressure that we would be under if we were at home at Anfield in a final'.
He turned it around completely, to make us feel positive about the task that was in front of us.
That was where Joe and the rest of the Anfield bootroom boys - as the Reds' coaching staff was known - were very clever.
We did not call it psychology in those days, it was plain man-management, and it was about getting the best out of the players in the really big games, to make sure we performed in them like we had done during the rest of the season.
Klopp will be trying to do the same ahead of this weekend. His task is to get the team ticking the same way they do when they play extremely well.
'Forget the hype and the millions watching on TV'
Klopp knows Liverpool need to start by flying out of the traps and forget they are playing Real Madrid and all their superstars.
He will be saying to his players that if they treat it like just another game, and they play anything like they know they can do, then they have got a really good chance.
The best way of doing that, from a player's point of view, is to really try to forget about the build-up, the crowd and the millions watching on TV, and play the game, not the occasion or the opposition.
It is difficult but what I would do is kind of transport myself to the old park pitch I played on in Preston as a kid, where the rules are the same and the pitch is the same size - admittedly it might not be the same condition, though.
Normally, no matter what the occasion was, once the match started and I made my first pass or first tackle, it became just another game.
'No great team plays champagne football in every final they win'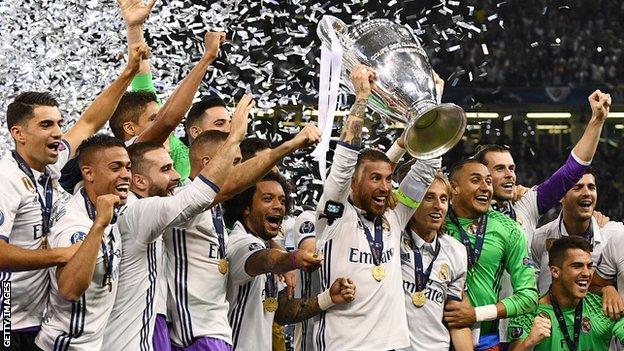 It is even more important that Liverpool get to grips with the occasion because it is new to them, compared to Real, who are going for their third Champions League triumph in a row.
Both teams have got players with outstanding individual ability and they are both devastating when they go forward.
As well as their glittering histories in European football, they both play in a way that neutrals enjoy watching. That is rare for a game like this, and it will be something to savour - although not by the Liverpool players.
The biggest difference between the sides is in the extra experience that this Real team have got. Once they get in front in these big games, they know how to close them out, while Liverpool have not shown they can do that yet.
If Real score first in Kiev then they will do absolutely anything to stop Liverpool building up any kind of rhythm.
I don't feel Zinedine Zidane's side will have to play well to beat them, either. They are serial winners for a reason, and no great team plays champagne football in every final they win. The successful Liverpool side that I was a part of in the 1980s certainly didn't.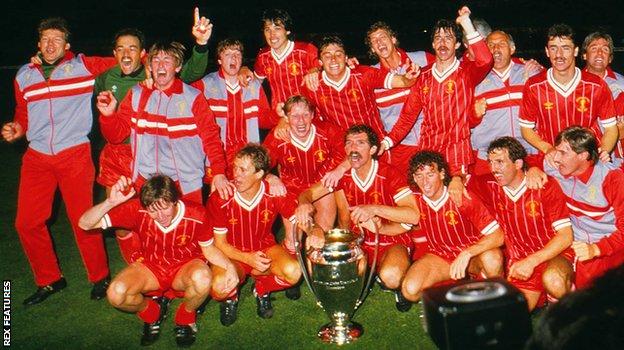 Lawro's prediction: Liverpool to win 2-1 AET
Real are definitely favourites but I still think Liverpool will find a way to come out on top.
That is basically what they have done to get to the final, as well as score a vast number of goals.
From the quarter-final against Manchester City onwards, it has seemed like there is someone up there looking after them, because of the amount of big decisions that were wrong and went in their favour.
I have been on cup runs where something similar has happened and it gave us a huge amount of belief.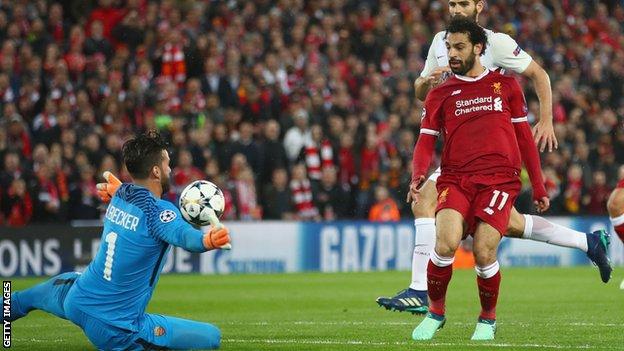 If I was in that Liverpool team, and I was looking back at some of those moments against Manchester City and Roma, I would be thinking 'well we are going to win it, because everything is going for us'.
If I am right, and they do win it for a sixth time, then it would be a huge achievement. It would not just be a first trophy for Klopp at Liverpool, it would be THE trophy.
In that scenario, then in some ways what happens next does not matter, because you can just look at winning the Champions League in isolation. It is that big.
But clearly you would want to see Klopp kick on and challenge for the Premier League title next season, so getting around £100m in prize money will probably help, although they will probably not be far short of collecting that even if they lose.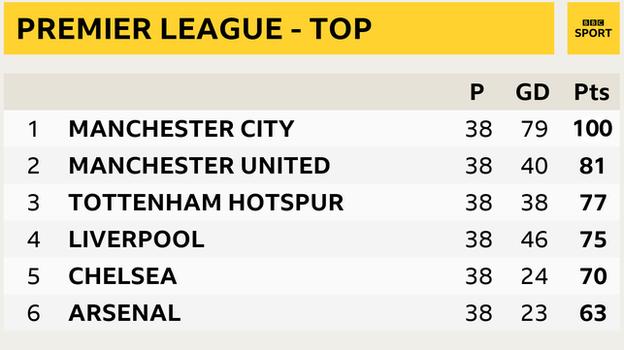 Being European champions would certainly help attract players too, although I think Klopp is a manager any player would want to play for anyhow, just because of the way his teams play.
As a person he is a massive pull too - correct me if I am wrong, but most people like him, don't they?
So winning on Saturday could help Liverpool take the next step, but I think they are in pretty good shape to push on anyhow.
Mark Lawrenson was speaking to BBC Sport's Chris Bevan.
Last week, Lawro correctly predicted that Chelsea would beat Manchester United 1-0 in the FA Cup final.