Champions League final: How Liverpool's 2014 defeat by Real Madrid laid the foundations for Kiev

By Phil McNulty
Chief football writer
Last updated on .From the section European Football383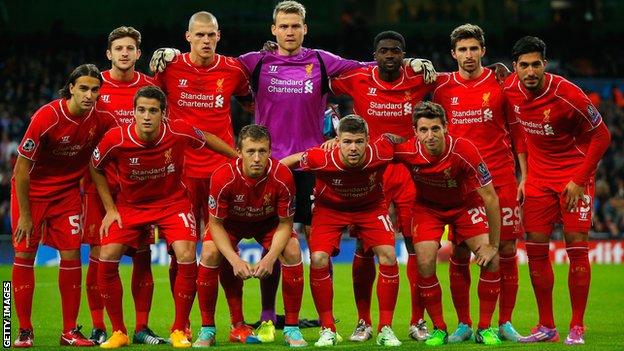 Liverpool face Real Madrid in the Champions League final in Kiev on Saturday - a far cry from the last time these two footballing superpowers met in Europe's elite competition.
It was a Group B game at the Bernabeu on 4 November 2014. It was also a prime example of how things have changed for Liverpool and things have stayed the same for Real.
The home side could call on nine of their starting line-up from that game at kick-off time in Kiev on Saturday (19:45 BST), while it is unlikely Liverpool manager Jurgen Klopp will call on any.
Defining moment for Liverpool?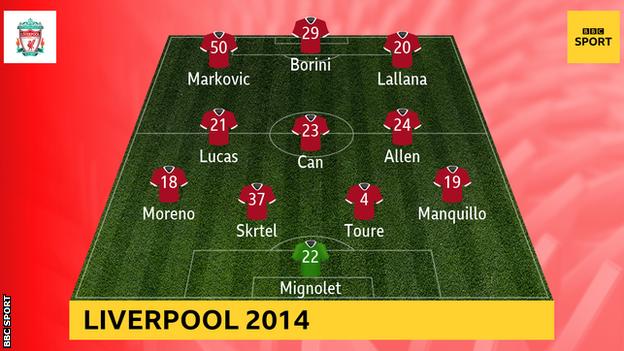 This is a bold statement to make about a group game Liverpool lost narrowly to Karim Benzema's first-half goal but, with the passage of time, those 90 minutes in Real's cathedral assume great significance.
Liverpool's loss - and manager at the time Brendan Rodgers' decision to field a weakened team - effectively marked the beginning of the end for the man who had almost won the club's first title in 24 years in the previous season.
Rodgers rested captain Steven Gerrard, England team-mates Raheem Sterling and Jordan Henderson, plus Brazilian playmaker Philippe Coutinho with eyes on the final two group games - away to Ludogorets and home to Basel.
Liverpool lost 1-0, with many believing Rodgers had betrayed the history and tradition of a club who had won the trophy five times - and that he had let down thousands of travelling fans who had witnessed them win a Champions League match at the Bernabeu with Yossi Benayoun's goal in February 2009.
That criticism was replicated outside England.
Former Liverpool player turned Spanish TV presenter Michael Robinson accused Rodgers of "waving the white flag of surrender" and said: "It is one thing to give players rest and another not to respect the contest."
Canal Plus and Cuatro presenter Julio Maldonado added: "A giant club like Liverpool and the greatest competition don't deserve that."
Marca's Marcus Lopez wrote: "Liverpool were devoid of intensity or passion and greatly damaged their reputation. It was like a friendly on a summer tour to America."
The ramifications were even wider for Rodgers and Liverpool as the ploy backfired. Two draws in those final games sent them out at the group stage.
Former Liverpool defender Mark Lawrenson told BBC Sport: "Why take Steven Gerrard all that way and not even play him, just stick him on as a late sub?
"I gather he was absolutely mad and who can blame him? And then of course Liverpool went out anyway, so you could hardly say it worked."
In many respects, it was the night Rodgers' reign started to unravel. The road to redemption and Kiev under Klopp began as one was sacked and the other appointed less than a year later.
'A stunning achievement by Klopp'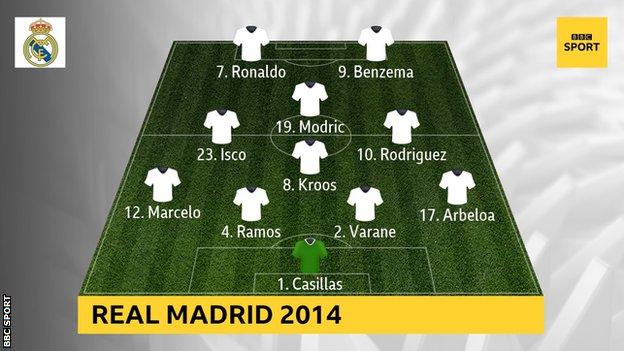 Real were in familiar territory when they touched down in Kiev to start preparations for Saturday's final as 12 times European champions - and winners of the competition in three of the past four seasons.
To say they are battle-hardened would be an under-statement; a glance at their team sheet from November 2014 demonstrates the experience.
Raphael Varane, Sergio Ramos, Marcelo, Luka Modric, Toni Kroos, Isco, Cristiano Ronaldo and Benzema started. Gareth Bale was on the bench - a familiar team and possibly a familiar role for Bale when Saturday comes.
Liverpool's team is unrecognisable. Emre Can, Adam Lallana and Alberto Moreno were in the starting line-up but they will not be on Saturday. Jordan Henderson has graduated from the bench to leading out the side.
It has been a remarkable transformation in less than four years - from also-rans more or less accepting defeat before kick-off to a Liverpool reborn, status as "European Royalty" reclaimed and one of the continent's most feared attacking sides.
Man of the season Mohamed Salah, Roberto Firmino and Sadio Mane will be the usual three-pronged spearhead in Kiev - several upgrades on the men tasked with upsetting Real back in 2014, when it was Fabio Borini and Lazar Markovic, with Mario Balotelli and Sterling on the bench.
Salah, Firmino and Mane have 29 goals between them in the Champions League this season and 90 in total as they form the deadly trio Liverpool and Klopp hope will fire them to glory on Saturday.
Klopp's achievement in taking Liverpool to Kiev is made even more remarkable as he arrived after Gerrard's retirement, and Sterling's sale to Manchester City - while their run to the final has been completed after January's £142m sale of Philippe Coutinho to Barcelona.
Coutinho, ironically, will receive a winners' medal should Liverpool triumph in Kiev; he was cup-tied as Barcelona's own aspirations were wrecked by Roma.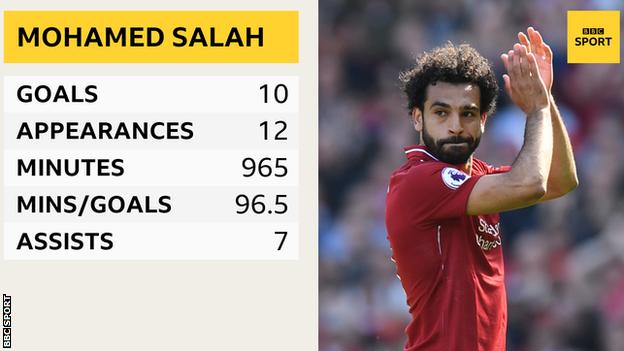 Lawrenson said: "It's been a stunning achievement by Klopp. He has transformed the face of the team and the mood of the club. I remember that team selection from Brendan in 2014 and the club is light years away from that now.
"No wonder Liverpool's American owners love Klopp. He has got Liverpool to the Champions League final and I cannot think of a single player who has not improved under him in recent times - and those who didn't improve, like say Daniel Sturridge, were moved aside.
"Klopp hasn't complained about selling polished gems like Coutinho - and even more remarkable is the fact Liverpool lost the player most believed was their best and have improved.
"If you'd said in January that Liverpool would get to the Champions League final scoring buckets of goals against the best teams in Europe after selling Coutinho, people would have laughed at you.
"They would have raised their eyebrows even more had you told them Liverpool would also do it playing football like everybody would like to play football."
So, will experience count in Kiev?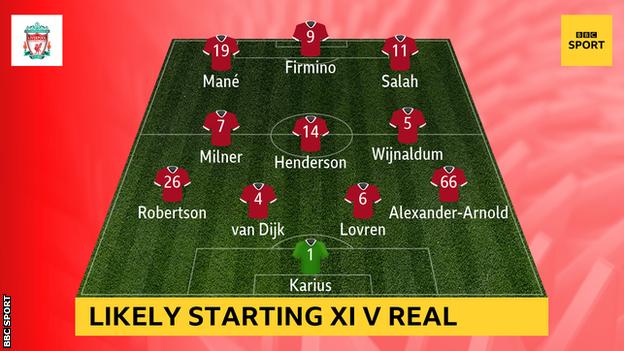 Real's players can virtually place the Champions League final in their end-of-season diaries, so regularly do they get there.
Defenders Dani Carvajal, Ramos and Marcelo have figured in all three of the finals they have won in the past four years, as have Ronaldo, Benzema, Bale, Isco and Modric.
Goalkeeper Kaylor Navas has played in two, as have Kroos and Varane.
Liverpool, in contrast, are rookies - so will the contrasting miles on the Champions League clock make the difference?
Lawrenson said: "Liverpool have got a real chance. They have shown they can score goals. Their confidence is sky-high and when they get on one of those attacking surges they are terrifying.
"What I will say is that I think if Madrid are winning, then that experience will make a difference all day long because they have got players who are really clever at stopping the opposition playing.
"They can manage a game better than Liverpool. The likes of Sergio Ramos will take a booking, they will stall the game if Liverpool get into a rhythm, break it up.
"Liverpool are babies compared to them when managing a game while in the lead. They are so nice as well - you would take them all home to meet your mother.
"Real Madrid? Well if Liverpool are babies as game management and all that stuff, the dark arts if you like, Real are the grandads."
Spanish football expert Andy West told BBC Sport: "I think the experience is very important, especially as more or less the same set of players have already won the Champions League three times in the past four years.
"It's partly the experience of these big-time fixtures but also the experience of winning them - one on penalties against Atletico Madrid, one after an injury-time equaliser against Atletico and only one of them in any way convincingly last year against Juventus.
"These Madrid players just have an unshakeable belief in their ability to win, and how well they're playing doesn't really matter.
"Even if Liverpool repeat what they did against Roma and race 3-0 up in the first half-hour, Madrid will still think they're going to win."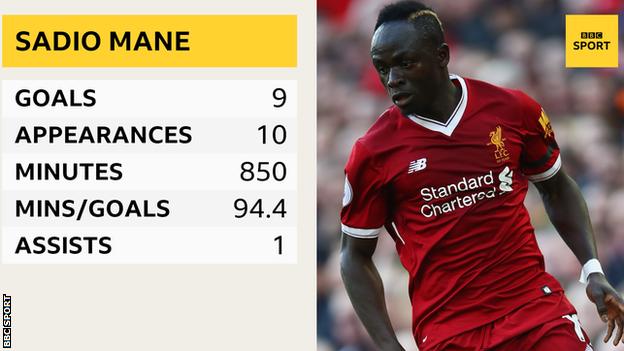 As Galacticos such as Ronaldo, Ramos, Bale and Modric stand closer to the end of their Real careers than the beginning - and after scares against Juventus and Bayern Munich on the way to Kiev - is there a sense that this is a legendary team's last hurrah?
"No, there isn't that sense at all," said West. "There's a great deal of respect for Liverpool, especially the front three, but at the same time most people in Spain - and certainly Madrid fans - expect Real to win.
"And it's not being perceived as a last hurrah - most of the players will still be there next season, with only perhaps Luka Modric starting to look his age in the past few months.
"There will be a couple of big-name signings in the summer, as always happens in a World Cup year, but the core will remain."
Whatever unfolds in Kiev late on Saturday night, one thing is certain - Liverpool will be in much better shape afterwards than they were when they left Madrid beaten in November 2014.
The speed of Liverpool's acceleration under manager Klopp can be measured by turning the clock back less than four years.