Rhoys Wiggins: Bournemouth defender retires 18 months after knee injury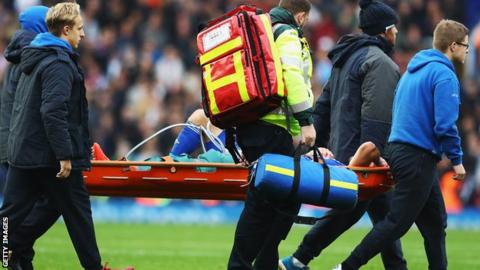 Bournemouth defender Rhoys Wiggins has retired because of a knee injury sustained while on loan at Birmingham.
The 30-year-old has undergone several operations since his injury in October 2016, but has been unable to make a full recovery.
"This isn't something I ever thought I would have to write at the age of 30," he said.
"I have been doing everything possible to get back out there, but my knee just won't allow me to do so."
The former Wales Under-21 international made 208 senior appearances and had four spells with the Cherries.