Burnley defender James Tarkowski to leave England set-up for hernia operation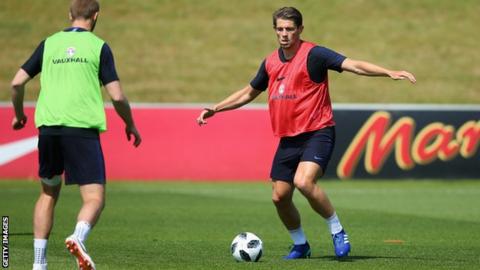 Burnley defender James Tarkowski has withdrawn from England's World Cup standby list because he needs a hernia operation.
The 25-year-old, who made his international debut in March, had been training with England last week.
A statement from his club said he had been managing an ongoing groin issue.
"Following assessment in recent days it has been been decided he requires surgery," it said. He is expected to be fit for pre-season training.