Stefan de Vrij to join Inter Milan from Lazio after contract expires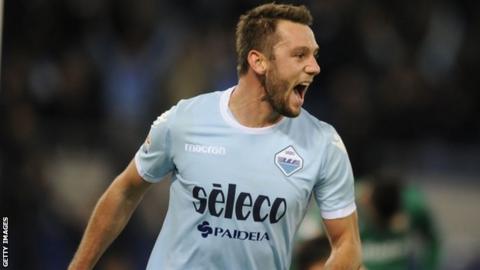 Stefan de Vrij says he has signed a five-year contract to join Inter Milan from Lazio when his deal expires at the end of June.
Neither side has confirmed the move.
On the last day of the Serie A season, the 26-year-old Netherlands defender gave away a penalty as Inter beat Lazio to claim a Champions League spot at the Rome side's expense.
"Everyone who knows me knows that I gave everything even in that game," he said.
"I don't know if they believe it in Italy so I turned everything off for a week, so now I'm focused just on my national team."
De Vrij - whose Inter move had been widely reported before the end of the season - joined Lazio from Feyenoord in 2014.