Zinedine Zidane leaves Real Madrid: What next for Champions League winners?
By Andy West
Spanish football writer
Last updated on .From the section European Football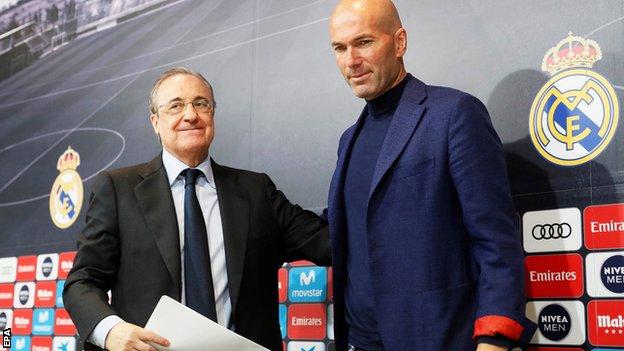 He left as he arrived, and as he had spent the last two-and-a-half years: with dignity.
Zinedine Zidane's decision to quit Real Madrid just five days after leading the team to their third consecutive Champions League title has thrown the Spanish giants into turmoil.
Los Blancos president Florentino Perez was obviously stunned by the decision, which Zidane delivered with a notably open and revealing news conference on Thursday lunchtime, and now the Bernabeu top brass have to work hard and work fast to identify and pursue their preferred successor to the Frenchman.
The Spanish media was also taken aback, conveying a reaction of amazement: an article on Marca's website claimed the news has "hit the dressing room like a bomb", while El Mundo stated "the club have never believed there could be a better captain for such a difficult ship".
Here BBC Sport reflects on the reasons for Zidane's exit and what it means for the reigning champions of Europe.
Is his resignation a surprise?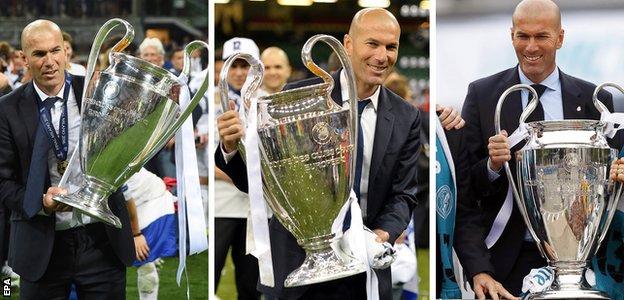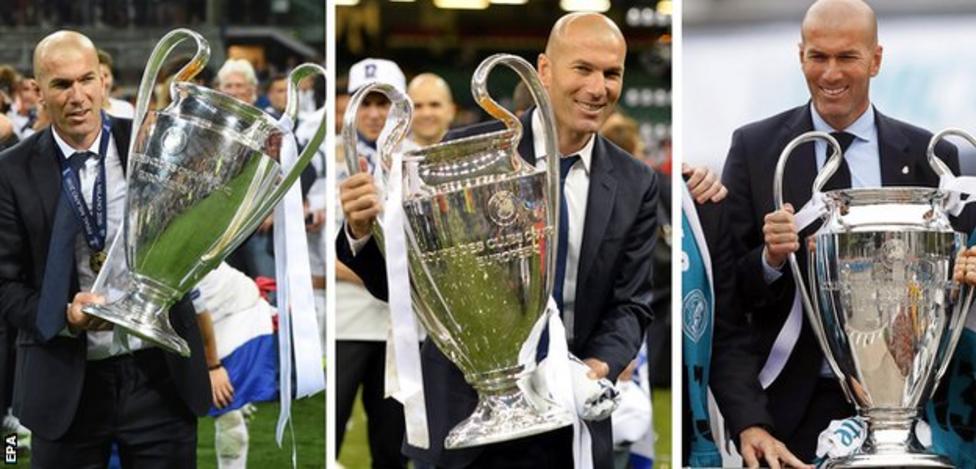 Yes. The news clearly came as a total shock to Perez, who spent much of the news conference sitting at Zidane's side with a vacant expression on his face, as though he was struggling to believe what he was hearing.
Perez announced that Zidane had only told him about his decision the previous day, and the outgoing coach revealed that the only member of the playing squad he had spoken to personally was club captain Sergio Ramos.
Zidane was unusually and commendably honest about his reasons for quitting, admitting he did not see clearly how he could keep the team winning next season, and repeatedly stating his belief that the team needs a "new discourse" as well as underlining the intense pressures and demands of the role.
He did not reveal when he had come to the conclusion that he should leave, but there were a couple of clues: when he was asked to identify his worst moment in charge, Zidane had no hesitation in pinpointing the Copa del Rey exit against Leganes in January.
And the last question he faced - before exiting the room and the club to a warm round of applause - asked Zidane whether winning his third consecutive Champions League title a few days ago convinced him that now was the right time to go. Zidane smiled ruefully, and responded: "Maybe. Maybe, yes."
What - and who - next for Real?
Zidane's Real Madrid record

Competition

G

W

D

L

GF

GA

W%

Spanish La Liga

96

68

18

10

263

101

70.8

Champions League

33

22

7

4

78

37

66.7

Spanish Copa Del Rey

12

6

4

2

33

15

50

Fifa Club World Cup

4

4

0

0

9

3

100

Uefa Super Cup

2

2

0

0

5

3

100

Spanish Supercopa

2

2

0

0

5

1

100

Total
149
104
29
16
393
160
69.8
A number of names are being circulated as potential replacements for Zidane, with the most heavily-touted candidate being Mauricio Pochettino.
It is believed the Tottenham boss would be Perez's first option: he has admired Pochettino since his time in La Liga in charge of Espanyol, a club with whom Real have friendly relations, and he was greatly impressed with the London side's performances when they went head to head in the Champions League this season.
The stumbling block is that Pochettino signed a new five-year contract with Spurs just a few days ago, and the Argentine may be reluctant to jump ship so soon after committing himself to the club - even though there have been rumours that his new deal contains a get-out clause if Madrid come calling.
In that case, another obvious candidate is soon-to-be-outgoing Chelsea coach Antonio Conte, but the fiery Italian might be a bit too much of a loose cannon for Perez, who would prefer to employ someone a little easier to control - and someone with a more attacking philosophy.
Germany boss Joachim Low is also being linked with the job, but that appears unlikely as he recently signed a new four-year contract and has shown no sign of being unhappy in his current role, while Perez could go left of centre and attempt to hijack Chelsea's move for ex-Napoli boss Maurizio Sarri, or even attempt to lure back Jose Mourinho from Manchester United.
And perhaps there's another outsider worth considering: a respected and admired coach who has boundless experience at the top level and has recently become available for employment. Au revoir Zizou, bonjour Arsene?
Bale and Ronaldo out, Neymar in?
The only time Zidane looked even vaguely irritated during his final news conference came when he was asked whether the uncertainty over Cristiano Ronaldo's future had anything to do with his resignation. He shot back a curt response: "No, not at all".
However, there is no escaping the fact that whoever Perez picks for his next coach will have some major issues to confront, with the futures of Ronaldo and Gareth Bale being at the top of the list.
Conversely, the prospect of Neymar being added to the squad will be another big consideration, with reports in the Spanish media repeatedly insisting the Brazilian star is eager to manoeuvre an exit from Paris St-Germain this summer.
Perhaps the most interesting question, though, is the extent to which the new boss will have any say in these matters - the timing of the managerial appointment and the desire of Perez to have a personal influence over personnel matters could mean the new man is presented with a squad, rather than being allowed to choose one.
There will be plenty more to consider, including the potential for goalkeeper Keylor Navas to be pushed aside by Thibaut Courtois or (a long shot) David de Gea. Does Luka Modric, soon turning 33, need to be replaced? Is it time for Karim Benzema to move on? Should young star Marco Asensio be promoted to Galactico status? Are Eden Hazard, Robert Lewandowski or Mohamed Salah transfer targets?
Most fundamentally, whatever group of players the new manager ends up with, he will have to decide upon and then implement a clearly defined playing system - something which was rarely evident under Zidane and probably lay behind his admission that he didn't know whether he could maintain the team's success.
What next for Zidane?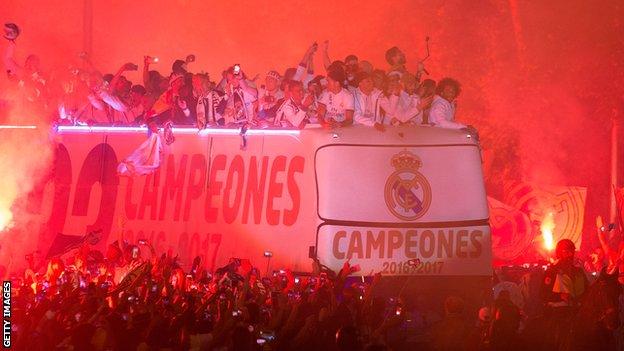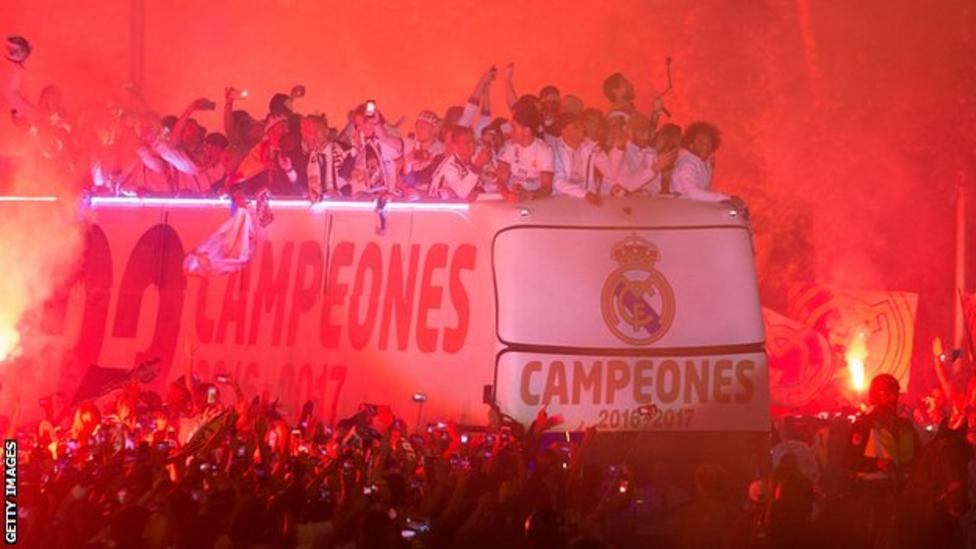 Bizarrely, despite winning three consecutive Champions League crowns in a grand total of nine trophies in two-and-a-half years, there is still a major question mark over Zidane's ability as a coach.
The Frenchman has been labelled as lucky rather than brilliant by his detractors - especially from the direction of Barcelona - and although that's nowhere near a good enough explanation for his achievements, it is undoubtedly the case that Zidane's tactical qualities are widely doubted.
He inherited an elite team and not one of the players who started the 2017 or 2018 finals was a Zidane signing. His greatest asset at Real was his ability to manage the oversized egos within the dressing room, retaining the unfailing respect of his players and keeping everyone pulling in the same direction in an environment where that has traditionally been no mean feat.
But it's by no means certain that he'd be seriously considered by top clubs when their managerial positions become available - and, for now, Zidane claims he wouldn't be interested anyway, saying that he is not looking for a new club and does not intend to coach next season.
Considering his qualities, however, he would probably be best suited to international management. So if Didier Deschamps fails to get the most out of a talented France squad at this summer's World Cup, he would be an obvious choice to take over his national team.
And considering the unusually amicable parting of ways he has enjoyed with Perez, don't be too surprised if Zidane turns up at the Bernabeu again in the future. As he stated in his news conference, this could be a "see you later", rather than a "goodbye".