Rangers "lucky" to be getting Steven Gerrard - Harry Redknapp
By Kenny Macintyre
BBC Scotland
Last updated on .From the section Rangers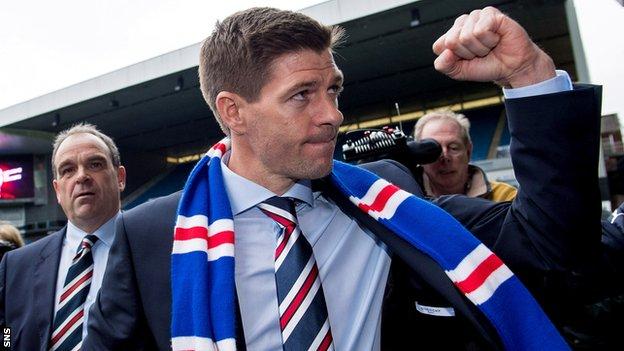 Harry Redknapp insists Rangers have taken bigger gambles in the last few years than the appointment of Steven Gerrard as manager.
Gerrard's first day in the Ibrox hot-seat begins on Friday.
And Redknapp, who has taken charge of nine clubs in a well-travelled career, believes Rangers are "lucky" to get him.
"Just have a look how many gambles Rangers have taken in the last few years," Redknapp told BBC Scotland.
"In Steven Gerrard they are getting one of the greatest players you ever seen, a fella who knows the game, got great desire, fantastic knowledge.
"There aren't great players at Glasgow Rangers at the moment, that's going to be the most important part of his job. If he can bring in some good players he's got a real chance."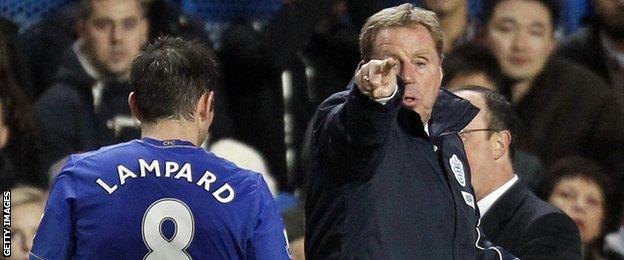 Redknapp had a part to play in Gerrard's former England team-mate Frank Lampard's appointment as manager of Derby County.
The 71-year-old believes the two young managers are good enough to work without a mentor.
"There's no magic formula to managing, a bit of common sense, getting the best out of people, and having good players," said Redknapp.
"Whether Stevie feels like he would need that (a mentor) I don't know. I think he will stand on his own two feet. He's a winner, it is a magnificent signing.
"They are lucky to be getting someone of his standard at this particular time for where the club is. It's a great football club but it's been in decline, and hopefully he can go in there and turn it around.
"If he can challenge Celtic and let them know they're at their coat tails and they're trying to be back at the top again, it would be a fantastic job for him."