World Cup 2018: England have 'plan in place' if players are racially abused
Last updated on .From the section World Cup1047
2018 Fifa World Cup on the BBC
Host:
Russia
Dates:
14 June - 15 July
Live:
Coverage across BBC TV, BBC Radio and BBC Sport website with further coverage on Red Button, Connected TVs and mobile app.
Full details
England manager Gareth Southgate says the "idealistic" response from players who are racially abused at the World Cup would be to walk off the pitch - but he does not think they would.
Three Lions defender Danny Rose has said he is "numb" to racial abuse and has "no faith" in the football authorities' "justice system".
The 27-year-old has told his family not to travel to Russia this summer.
"Players, like everyone, don't really know what to expect," said Southgate.
Asked what his reaction would be if his players are subjected to racism, the former England international added: "In an idealistic world, people would say to walk off the pitch but that means we would be thrown out of the tournament, which many people would agree with.
"I don't think the players would want that because they have worked all their lives to play at a World Cup. It is important to get the balance right but it will be tough to please everybody."
'Nothing is going to change'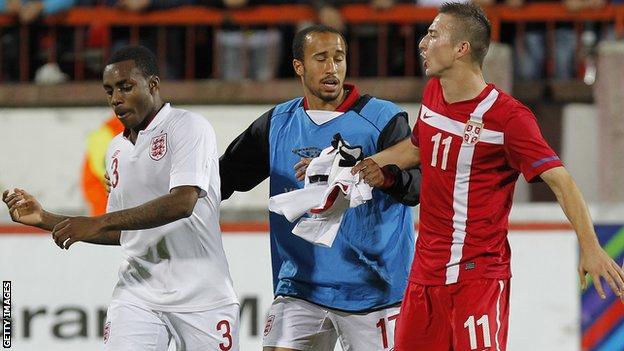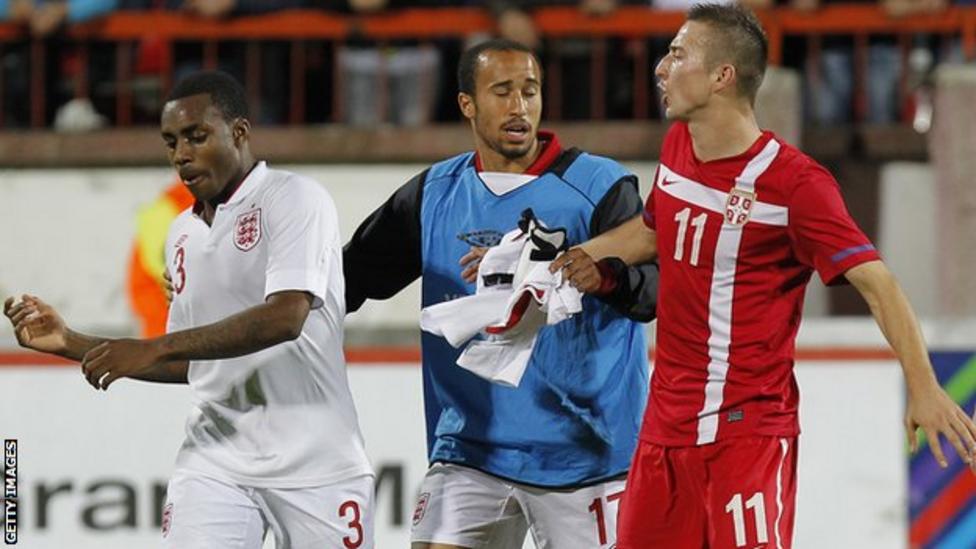 The Russian Football Union was recently fined £22,000 for racist chanting by fans during a friendly against France in March.
"If I'm racially abused out there, nothing is going to change," Rose told the Evening Standard. "It shouldn't be like that but it is."
The Tottenham full-back said he was racially abused and hit with stones during an England Under-21 game in Serbia in October 2012.
England have held a team meeting to discuss what would happen if players were subjected to racism during this summer's tournament, which starts on 14 June.
Rose said: "I said: 'What are we trying to do here? Are we trying to play football or are we trying to change the world?' Whatever we do here isn't going to change what is happening all around the world.
"I'm just numb to it now."
Southgate added: "We are all hopeful that it will go well, but we are having conversations in case it happens. We have a plan in place. We have personal support, team support and official protocol in place.
"The players are clear on where I stand and the support they have from me. We don't want to have to talk about it, but it is important that we do.
"The biggest impact we can have is as one of the most diverse squads to have left England and the way that they all get on, and hopefully that message will come through."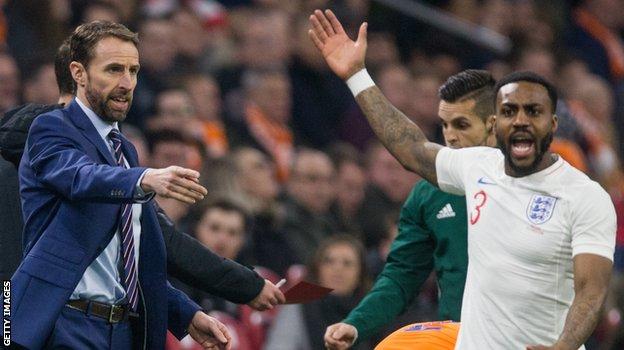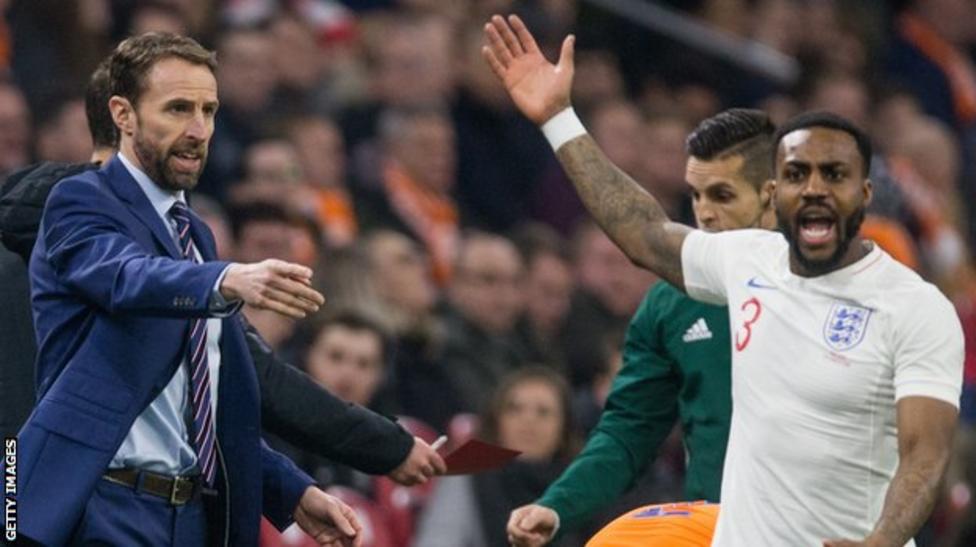 'My dad's really upset'
Rose, who is preparing for his first World Cup, says he does not want to "worry" about his family's safety in Russia.
"I've told my family I don't want them going out there because of racism and anything else that may ­happen," he said.
"My dad's really upset. I could hear it in his voice. He said he may never get a chance again to come and watch me in a World Cup.
"That was emotional, hearing that. It's really sad. It's just how it is. Somehow Russia got the World Cup and we have to get on with it."
Southgate said he "wasn't aware" of the conversation Rose had had with his father.
"Everything else he has said he talked to us about because we had a meeting with the players a few nights ago," he added.
"For the benefit of the other players, I asked him to share his experiences in Serbia. What was clear was he felt let down by the authorities and that was sad to hear.
"He is part of our team and part of our family for the next few months so we intend to protect our players.
"No-one knows what is going to happen in Russia but he felt there could something his family experiences and he thought that might distract from his football."
'I got no support after Serbia'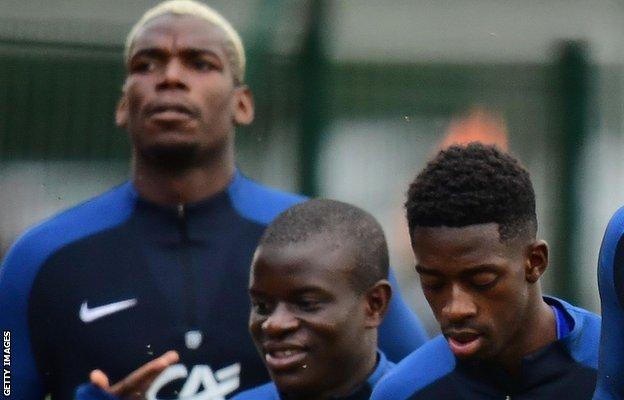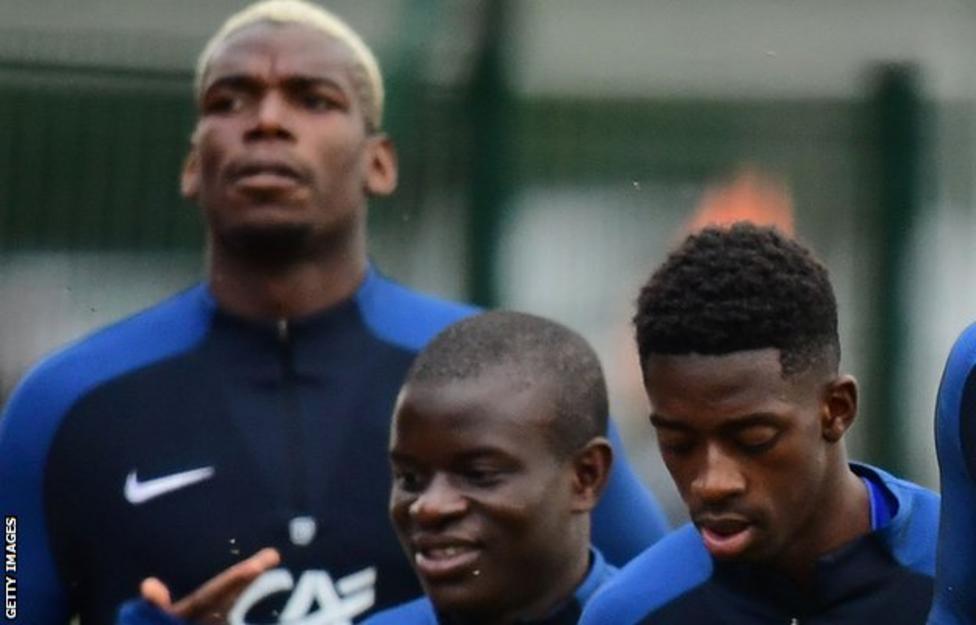 France players Paul Pogba, Ousmane Dembele and N'Golo Kante were said to be among those subjected to abuse during their side's 3-1 win over the World Cup hosts in March.
The game was played at Krestovsky Stadium in St Petersburg, one of the host venues for this summer's tournament.
Rose described the fine given to Russia as "disgusting" and "laughable".
He said he was subjected to monkey chants throughout the Serbia match in 2012, and was sent off following the final whistle after kicking a ball into the crowd. Serbia were fined £65,000.
"I have no faith in the justice system, so I don't let anything affect me," he said. "I didn't get any support after Serbia.
"I never had a conversation with anybody outside of England. I still ended up getting suspended and missing the first game of the competition. It's just the way it is. What can you do?"