Betraying the Game: African officials filmed taking cash
Last updated on .From the section African
A World Cup-bound referee and a member of the Fifa Council have been accused of accepting cash gifts by an undercover investigation into African football.
Kenya's Adel Range Marwa, one of Africa's World Cup-bound referees, will no longer be in Russia after being filmed receiving a $600 'gift'.
Marwa was given money by an undercover reporter posing as an official of a top Ghanaian football side.
Ghana's Fifa Council member Kwesi Nyantakyi, the second most powerful man in African football, was also caught up in a separate sting operation.
The investigation by controversial journalist Anas Aremayaw Anas has raised serious questions about the nature of the continent's favourite game.
BBC Africa Eye has had exclusive access to dozens of hours of Anas's footage for its latest film.
Nyantakyi was pictured placing $65,000 "shopping money" into a plastic bag from an undercover reporter pretending to be a businessman keen to invest in Ghanaian football.
He later agreed a sponsorship deal, invented by the reporters, which could have enabled millions of dollars supposedly destined for the Ghana FA (GFA), which he has presided over since 2005, to be diverted to one of his own companies.
World Cup Referee
Marwa, the sole Kenyan among the 16 African officials designated for Russia, has resigned his position, says football's world governing body Fifa.
It comes just a week before Morocco hope to be awarded the rights to stage the 2026 World Cup, in which the North Africans are taking on a triple bid from Canada/Mexico/United States.
It is unclear how the investigation will affect the 13 June vote in Moscow, if at all.
Despite Fifa rules expressly forbidding officials from receiving gifts that create a conflict of interest, and outlawing the taking of any cash gift, over one hundred were caught doing so by Anas' team.
"Thank you for the gift, but you know, the most important is our friendship, getting to know each other," the Kenyan, 41, said after accepting the money.
He had met the undercover reporter for the first time just minutes earlier.
In response to the allegations, Marwa has denied any wrongdoing.
Fifa said it has asked its investigatory and judicial bodies to follow up on the claims raised by the documentary.
"Please be informed that the assistant referee Adel Range Marwa has informed Fifa that he resigns from his role as assistant referee at the upcoming World Cup," the organisation said in a statement.
Kwesi Nyantakyi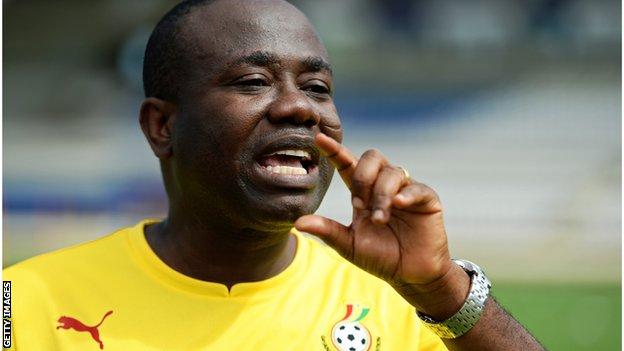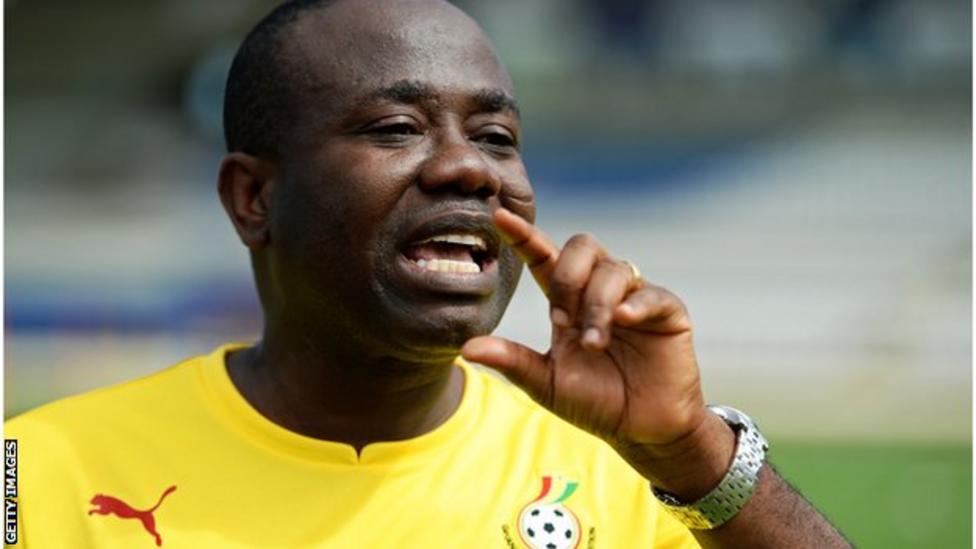 Nyantakyi, the president of Ghana's FA (GFA) and the first vice-president of the Confederation of African Football (Caf), was also filmed receiving money.
The Ghanaian is also a member of the prestigious Fifa Council, effectively the board that runs world football.
Nyantakyi, who made anti-corruption a big part of his message since taking charge of the GFA was pictured placing $65,000 gift of "shopping money" into a black plastic bag.
The donor - an undercover reporter from Anas' investigative team - was pretending to be a businessman from a Middle Eastern company wanting to invest in Ghanaian football.
The investigation team had invited Nyantakyi to a luxury hotel in the Middle East with the promise of a meeting with a wealthy businessman interested in a sponsorship deal with the GFA.
Nyantakyi went on to both negotiate and write up the sponsorship deal on behalf of the GFA, which could have allowed a cut to go to a company he owned.
He could potentially have made $4.5 million from the diversion of funds should the fictitious deal have gone ahead.
Nyantakyi declined to comment when contacted by the BBC.
Blowing the whistle
Much of the investigation centred on referees freely accepting gifts of money, with scenes of officials taking cash before multiple domestic Ghanaian and international games.
"We need your team to play well," said one referee. "If the opponent is playing in your own half, how we are giving to give a penalty to you?"
It is unclear if any matches were influenced by the cash payments.
At one point, the team are filmed handing over money in the referees' changing room just an hour before kick-off of a match in the regional West African Football Union (Wafu) Cup between Ghana and Mali.
The undercover reporters had been guided there by Charles Dowuna, a technical instructor - also Ghanaian - for the competition.
Dowuna received, funds totaling some $2,500 during the 16-team tournament. The BBC has contacted Dowuna but he declined to respond.
African Champions League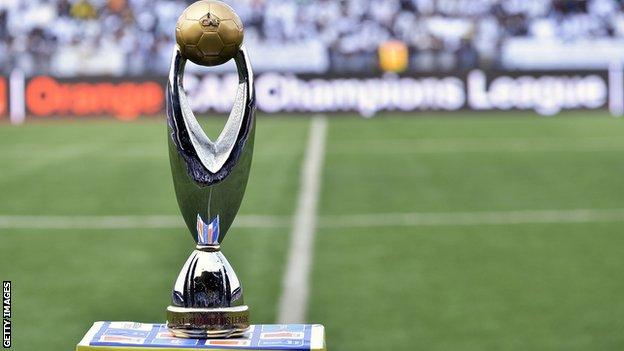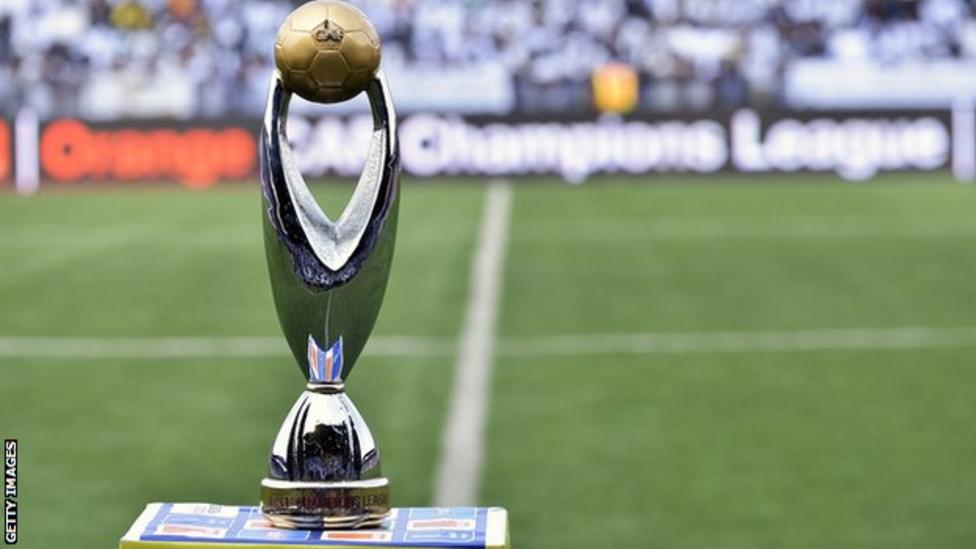 On top of dozens of Ghanaian referees accepting money ahead of domestic matches, a game in African football's most important club competition is also highlighted by the investigation.
Ivory Coast referee Denis Dembele accepted $700 ahead of the Round of 32 clash between Ghana's Aduana Stars and Algeria's Entente Setif in this season's Champions League.
We cannot say whether the money influenced the game, but Aduana Stars won 1-0 after benefitting from a disputed penalty awarded by Dembele in the March clash. Dembele did not respond to the BBC's requests for comment.
Stars were later eliminated after losing the second leg 4-0.
When contacted about the various allegations, Caf said in a statement: "Our Confederation will not under any circumstances tolerate corruption, manipulation, bribery or any form of violation of our Statutes, Rules and Regulations."
They said "they did not recognise the allegations made in the film."
Fifa told the BBC they were investigating and has asked its investigatory and judicial bodies to follow up on the allegations. They said it was a priority for FIFA to protect the integrity of competitions.
Concerns
Anas has been criticised for the way in which he conducted his investigation, which involved some two years of filming.
The Ghanaian has been accused of both entrapment and enticement by Charles Bentum, a leading lawyer in the Ghanaian capital Accra.
"It is wrong to induce somebody by an enticement of some lucrative - some big money or whatever - and then turn around to say the person is corrupt," said Bentum.
"Indeed, for law, the giver is as guilty as the receiver. So, you cannot exonerate their enticer and condemn their...victim."
Anas made the following statement in response.
"The ethics are clear how a referee is supposed to behave. So if you are seen tilting the scale of justice in favour of one team it's wholly unacceptable, let alone stretching your arm to collect money."
While there may be questions about the investigation's modus operandi, football fans across the continent are likely to be left wondering how much of African football may have been tainted.