World Cup 2030: England-led home nations bid definitely on the radar - Stewart Regan
Last updated on .From the section World Cup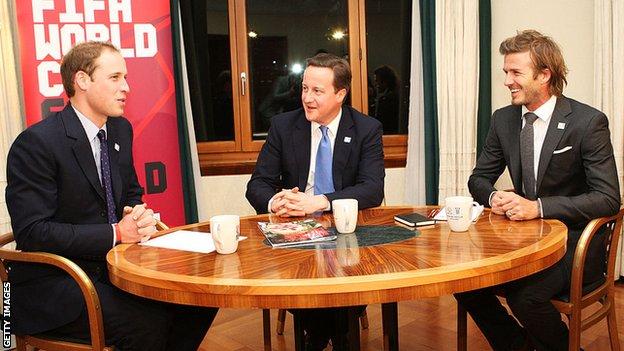 An English-led home nations bid for the 2030 World Cup is "definitely on the radar", says former Scottish Football Association boss Stewart Regan.
But English FA chief executive Martin Glenn says the FA would be "not focusing" on a bid for the time being.
"Everyone would like to see World Cup football in England and possibly the wider UK," said Regan.
Speaking to BBC Radio 4's Today programme, he added: "Certainly it would be a very strong bid financially."
On Wednesday, Fifa vice-president David Gill said England should have "great confidence" in bidding for the 2030 tournament, having lost out to Russia for the right to host the 2018 tournament.
Argentina, Uruguay and Paraguay have announced their plans to jointly bid for 2030.
Fifa voting changes to pave way for England?
Since the 2018 and 2022 tournaments were awarded to Russia and Qatar respectively in December 2010, widespread corruption has been exposed in the global game, including allegations of bribery and payment for votes.
England felt aggrieved by the bidding process when they lost the bid for the 2018 tournament, and former Fifa president Sepp Blatter has since suggested there was an agreement in place for Russia to host the tournament before the vote took place.
Prominent figures, including Blatter, have since been indicted.
As a result, Fifa's executive committee is no longer responsible for the final say on which country is awarded a World Cup. Instead, Fifa member nations cast their votes.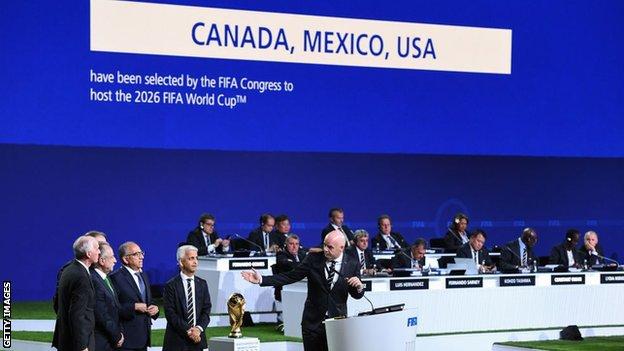 Regan, who stepped down from his position in February, says such changes may encourage England to launch a bid for 2030.
"[Fifa president] Gianni Infantino promised a much more transparent Fifa, he promised a much more objective Fifa," said Regan.
"As far as the manner in which they've conducted the recent bid which led to US and Canada and Mexico being awarded the 2026 World Cup, I think that sends out a really strong signal that Fifa has changed.
"I think it will make more countries believe they have a chance of being treated fairly, and equitably and I think the FA are right in that mix."
Despite remaining tight-lipped over any potential bid for 2030, Glenn agrees that Fifa's reformed voting process is a success.
"What's changed is that this time the 2026 bids were decided on the floor of the Congress, not in a smoke-filled room where people didn't know whose votes were being traded for what," he said.
"The fact that the votes are then recorded, I think that's a huge change and Fifa should be applauded for it."
Could England host a World Cup?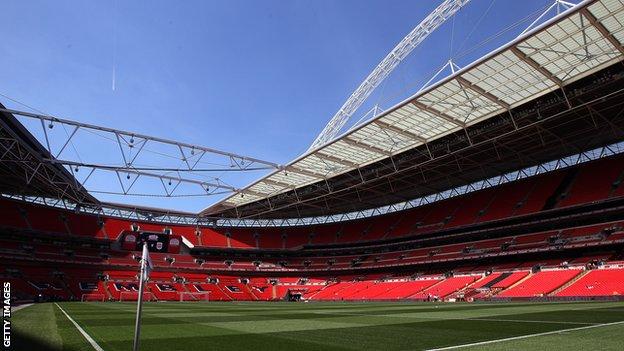 Wembley will host seven games during Euro 2020, including the semi-finals and final, while in August, the FA announced its bid to host the 2021 European Women's Championship.
Regan understands that these events are the immediate "priority" for the FA, but says the infrastructure is in place should they launch a 2026 bid.
"I don't think this bid will be top of the priority list right now for the FA, especially given the World Cup starting and then of course the European Championships in 2020 and their own bid for the Women's Championship in 2021," said Regan.
"But that aside, I think yesterday's decision by Fifa and the member associations and the process more importantly that has been followed will give the FA great comfort that making a bid for the 2030 World Cup is something that's definitely on the radar.
"England has got the operational expertise for delivering major events and the Euro 2020 final in London will be happening in a couple of years' time, and clearly it has the logistics and infrastructure with airports and hotels."
And while Glenn is aware of England's potential to host the World Cup, pointing to the success of the London 2012 Olympics, he says the Women's Euros is the FA's sole focus.
"We've applied to get the 2021 Euros for the women, we really wanted to do that, and impressing Uefa with our credentials is important," he said.
"We've been awarded a number of extra games for the Euros for 2020, so clearly England is seen as a great venue for hosting events, you think of the success of the Olympics as well but we're not focusing on anything beyond that right now."