The 10 best tweets from day one of the World Cup
Last updated on .From the section World Cup
It's here. It's finally here. The World Cup returned in style on Thursday, and social media reacted accordingly.
Here are 10 of the best tweets from the opening Day of Russia 2018.
1.
Millions of people woke up in a good mood this morning...

2.
Many preparing to pay attention to nothing else for the next 32 days...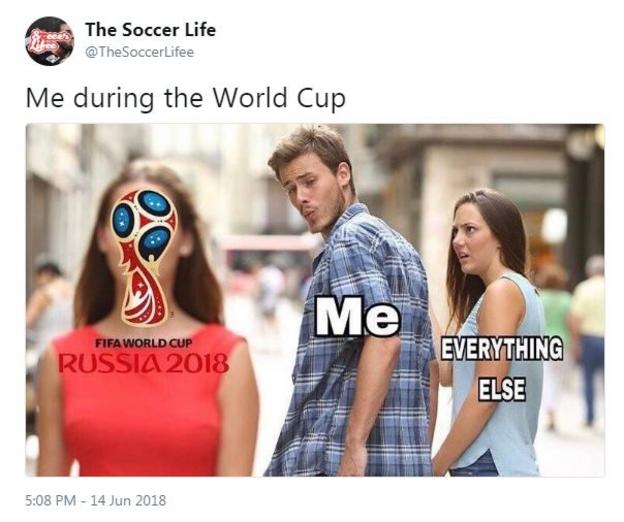 3.
Fans were excited, but not many were keen on the sound of the opening fixture...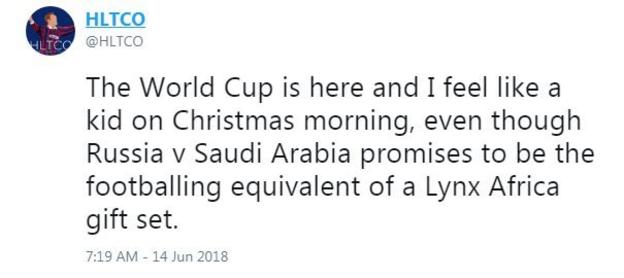 4.
Historically, World Cup opening ceremonies have had, let's say, mixed reviews. It's safe to say this one divided opinion too...

5.
Fifa's choice of headline act perplexed a few Twitter users...

6.
But it provided us with a some great memes so we were happy with it...

7.
Russian President Vladimir Putin officially welcome the crowd inside the Luzhniki Stadium to the tournament...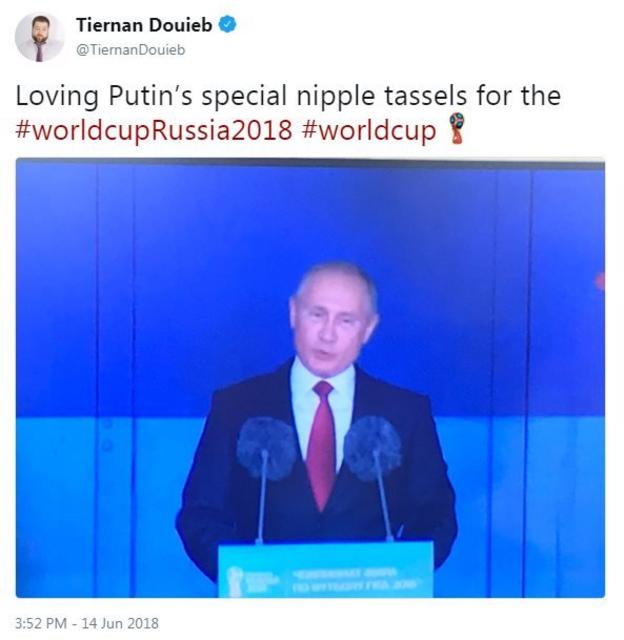 8.
US 2015 World Cup winner Meghan Klingenberg couldn't contain her excitement...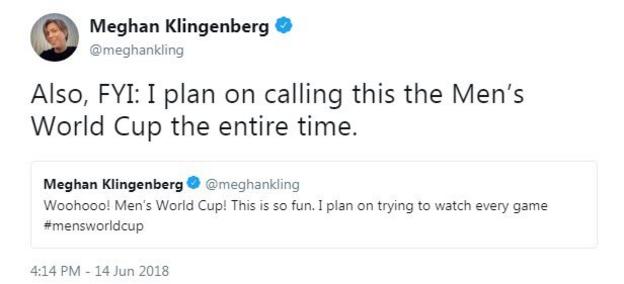 9.
The opening fixture could possibly be described as "one for the World Cup purists"...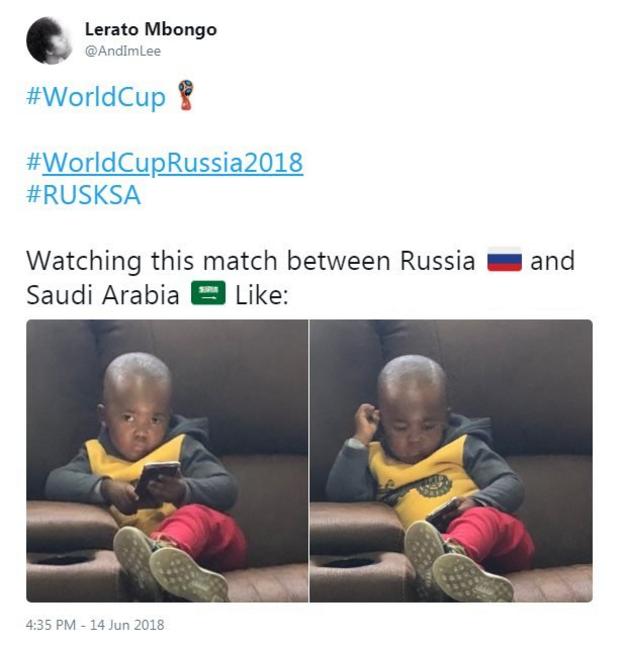 10.
But with it ending 5-0 to the hosts, Saudi Arabia's leaky defence came under fire from fans and pundits alike...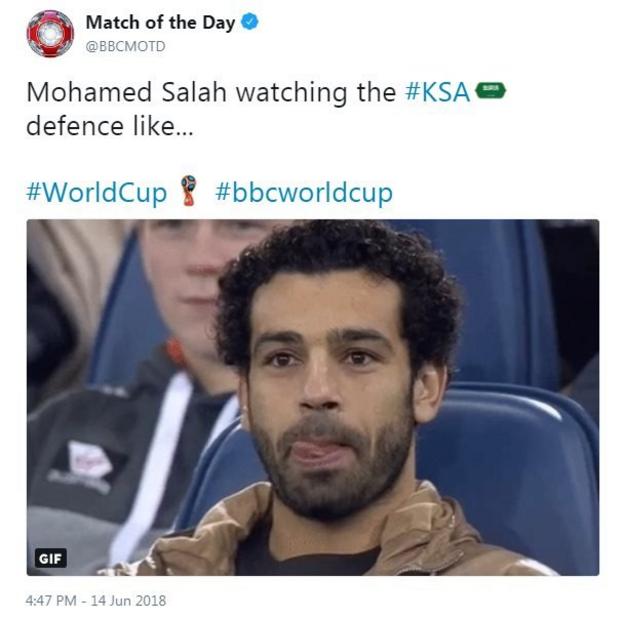 The World Cup has officially begun. One game down, 63 more to go.