South Korea: Shin Tae-yong made players swap shirts to try to confuse opposition
Last updated on .From the section World Cup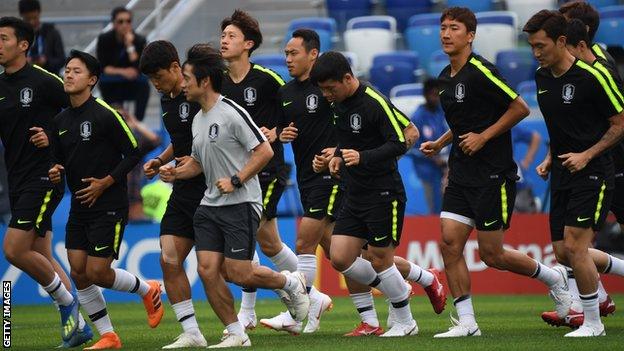 South Korea's coach says he made his players wear different numbered shirts in recent friendlies to confuse opponents who he says cannot tell them apart.
Only Tottenham forward Son Heung-min and captain Ki Sung-yueng wore their usual shirts against Bolivia and Senegal earlier this month, claimed Shin Tae-yong.
Meanwhile, Sweden's manager has apologised after claims one of his scouts spied on a closed South Korea training session.
The sides meet on Monday (13:00 BST).
"We switched them around because we didn't want to show our opponents everything and to try and confuse them," said Shin.
"They might know a few of our players but it is very difficult for Westerners to distinguish between Asians and that's why we did that.
"All coaches probably feel their opponents are always spying on them.
"I think it's perfectly natural that we all try to get as much information on each other as we can."
In his pre-game news conference, Swedish coach Janne Andersson addressed accusations that one of his scouts, Lasse Jacobsson, covertly watched the Koreans prepare in Austria.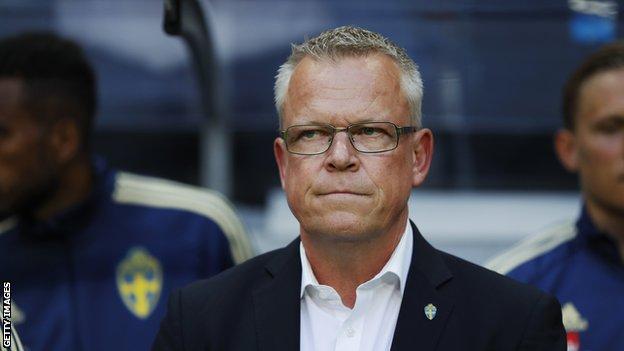 "He heard about a practice session, he didn't understand that it was a closed session, he didn't understand and he watched from a distance," said Andersson.
"It's very important we show respect to all our opponents in all circumstances. If someone could interpret it in another way we regret it.
"It's been made a mountain out of a molehill."
Monday's match between the two sides could be pivotal for their progress in a difficult group also featuring world champions Germany and Mexico.
Sweden captain Andreas Granqvist said his team are "raring to go".
"I am really looking forward to this World Cup. We are looking forward to the match," said the 33-year-old defender.
"We have had excellent preparations."