World Cup 2018: FA condemns England fans' anti-Semitic chants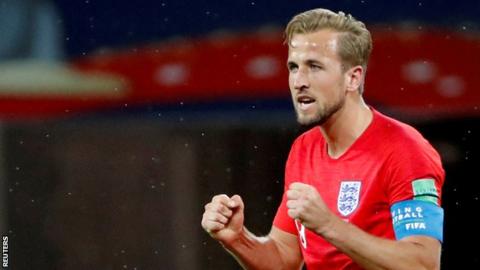 English football chiefs have condemned the "disgraceful conduct" of a group of men - thought to be England fans - making Nazi salutes and anti-Semitic comments in a video.
The Football Association said police were now trying to identify the men.
The video was reportedly filmed in a bar in Volgograd, where England beat Tunisia in a World Cup match on Monday, and has been published by The Sun.
"We strongly condemn the actions of the people in this video," the FA said.
"We are working with the relevant authorities, including the UK Police investigations team, who are making enquiries to identify the individuals involved and take appropriate action," the spokesperson added.
"The disgraceful conduct of the individuals in this video does not represent the values of the majority of English football fans supporting the team in Russia."
The men in the video are thought to be taunting Tottenham fans - the club has an historical association with London's Jewish community.