Fabrizio Ravanelli: Ex-Juventus and Italy striker takes charge of Ukraine's Arsenal Kiev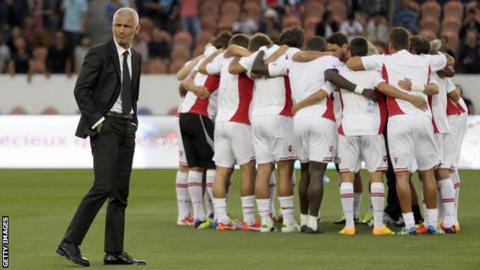 Former Middlesbrough, Juventus and Italy striker Fabrizio Ravanelli has returned to club management despite admitting "my wife wasn't very happy with this".
Ravanelli, 49, has been appointed as manager of Ukrainian Premier League side Arsenal Kiev.
He has signed a one-year contract with Arsenal, who won promotion to the Ukrainian Premier League last season.
"My wife knows how important it is for me," said Ravanelli.
Ravanelli's only previous managerial experience was in 2013 when he lasted just 12 games as coach of French Ligue 1 side Ajaccio.
"I want to bring attacking football and play 4-3-3. I want to bring my ideas and that means attacking football, like the sides I used to play in," added the 1996 Champions League winner, who also scored eight goals in 22 games for Italy.