Abdelhak Nouri: Ajax say medical treatment of midfielder was 'inadequate'
Last updated on .From the section European Football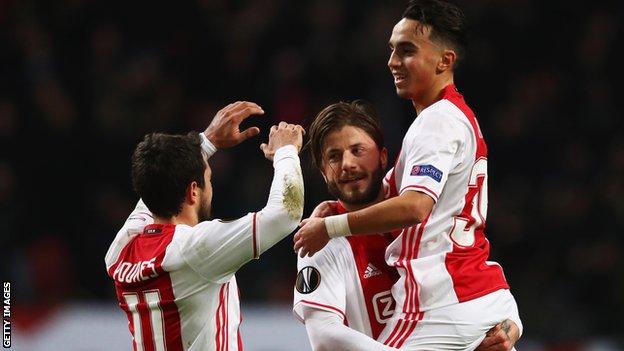 Ajax say their medical treatment of Abdelhak Nouri was "inadequate" when the ex-midfielder collapsed during a friendly in July 2017, leaving him with serious brain damage.
An investigation took place after the Dutchman's family sued the club.
They found it was "possible" Nouri, 21, could have been in a "better condition" had he been treated differently.
"We recognize our responsibility and liability for the consequences of this," said the Dutch club.
Nouri had "cardiac arrhythmias" during the pre-season game with Werder Bremen on 8 July 2017.
General manager Edwin van der Sar said the club "for a long time were convinced that Abdelhak had received the best possible care on the field".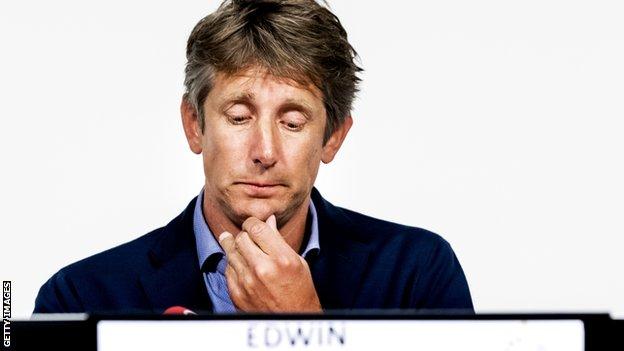 After an initial internal investigation and a further inquiry from an external medical advisor, the club said they asked for a third opinion after Nouri's family sued.
In a statement Van der Sar, the former Fulham and Manchester United keeper, said cardiologists studying new evidence put forward by the family found too much time was spent clearing Nouri's airways and that the club medics were "insufficiently focused on measuring the heartbeat, circulation, and resuscitation".
A defibrillator should also "have been used sooner".
"Had this happened, it's possible that Abdelhak would have come out in a better condition," Van der Sar said. "This isn't certain, but it's a possibility."
He added: "The mandate of the arbitration was to determine whether or not we had provided adequate treatment on the field. We did not, and we therefore assume responsibility for this."
Van der Sar said the club are "in shock" and apologised to the family for the length of time taken to reach this conclusion.
The former Manchester United goalkeeper said Ajax would be "entering discussions again with the Nouri family".
"We now need to do what's necessary in order to fulfil the responsibility we have as a club, but also as human beings," he said.