World Cup 2018: Volgograd temperatures forecast to reach 40C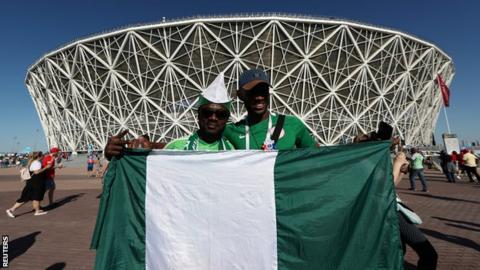 Authorities have warned football fans not to drink too much alcohol before Thursday's game at Volgograd Arena.
Temperatures are likely to reach 40C in the southern Russian city, where Poland play Japan in their final Group H game.
And visitors have been told to take precautions because of the heat.
"For our guests, I recommend hats, light clothes, drinking cool water and not too much alcohol," said Roman Morozov, chief doctor of Volgograd's ambulance service.
"This heat is typical for the region and local people know what to do."
Supporters will be offered free water and fans to help them keep cool, officials said.
Temperatures at the World Cup have risen this week, prompting Russia's emergency situations ministry to warn of severe heat in Volgograd and Rostov-on-Don, where Croatia play Iceland on Tuesday.