Germany's World Cup 2018 downfall made everyone else pretty happy...
Last updated on .From the section World Cup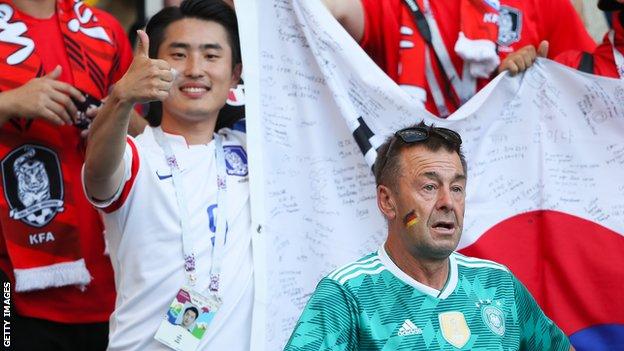 Well, we didn't expect that did we?
Germany - currently top of the Fifa rankings and reigning world champions, were knocked out of the World Cup in the group stage for the first time since 1938.
Even they couldn't believe it...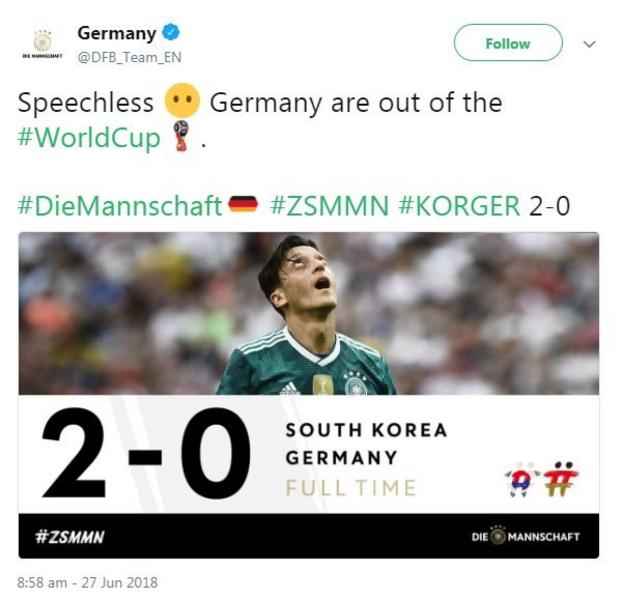 Joachim Low's side finished bottom of Group F and, perhaps a little cruelly, the rest of the world can't seem to hide their joy at the shock result.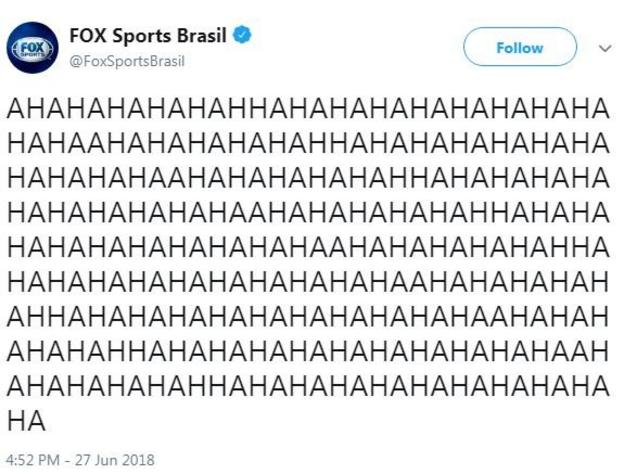 Many Germany fans will want answers from their team and the manager, but one Twitter user suggested Low had questions himself...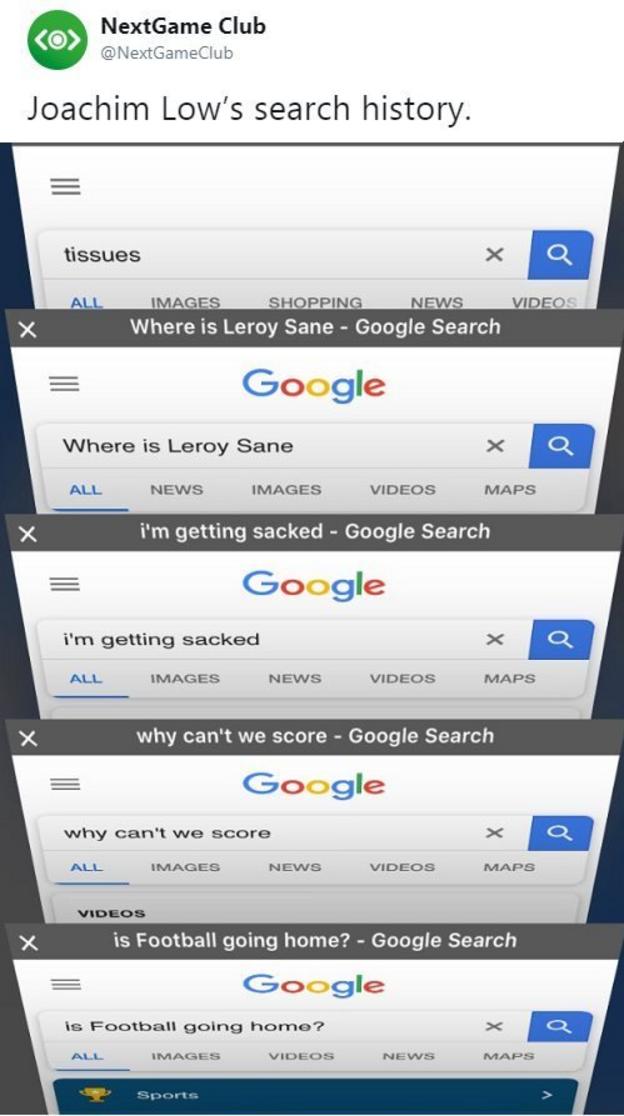 Ah yes, the big question before the first ball was kicked at the tournament was, "why is Leroy Sane not on the plane to Russia?"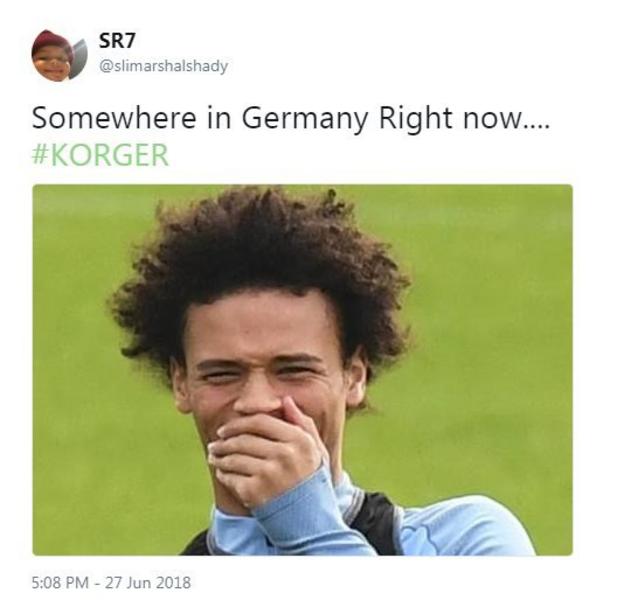 The German squad featured eight World Cup winners from the 2014 squad, which prompted comparisons...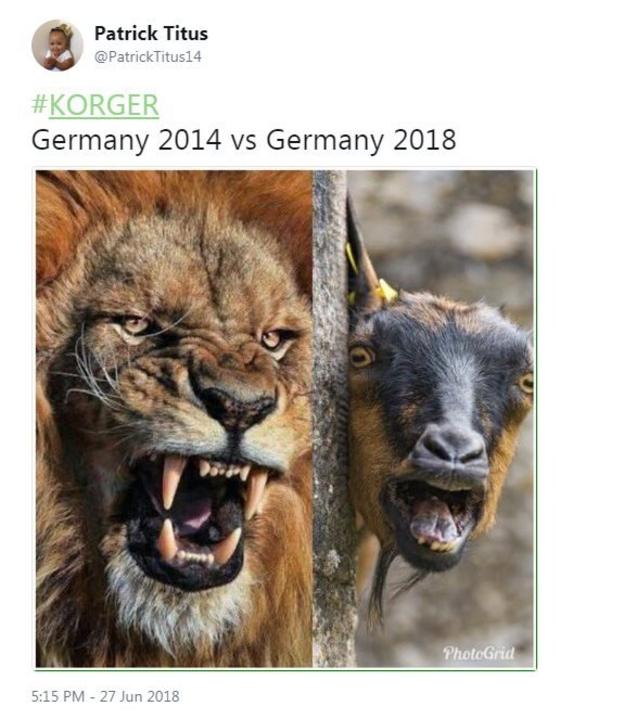 But the South Koreans played the game of their lives to beat the reigning champions 2-0 and send them packing.
Among the masterful performances was that of goalkeeper Cho Hyun-woo, who made a fine one-handed save from Leon Goretzka's header.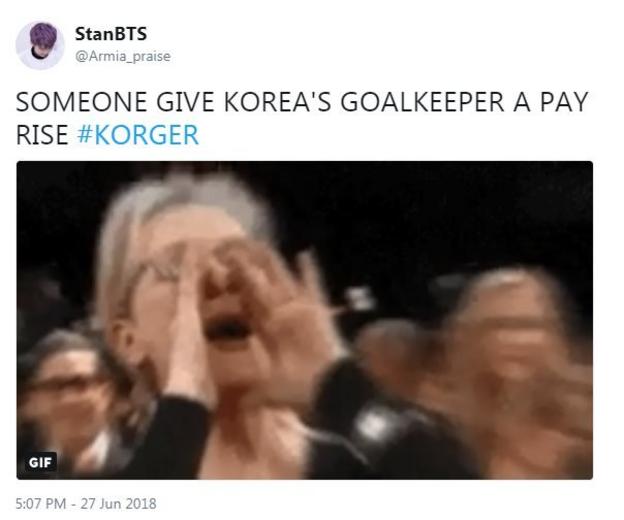 At the final whistle, South Korea's players and fans celebrated as if they'd won the entire thing, even though Sweden winning 3-0 against Mexico sent them home.
They have, however, found fans for life in North America, as the knock-on effect sent the Mexicans through to the last 16.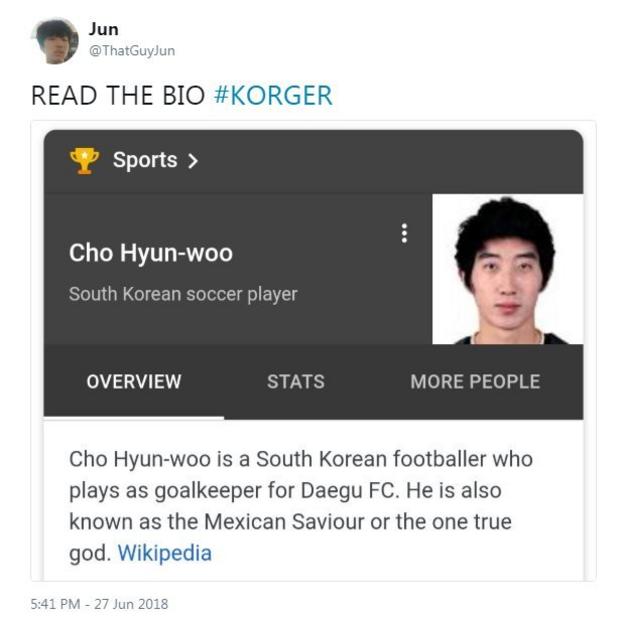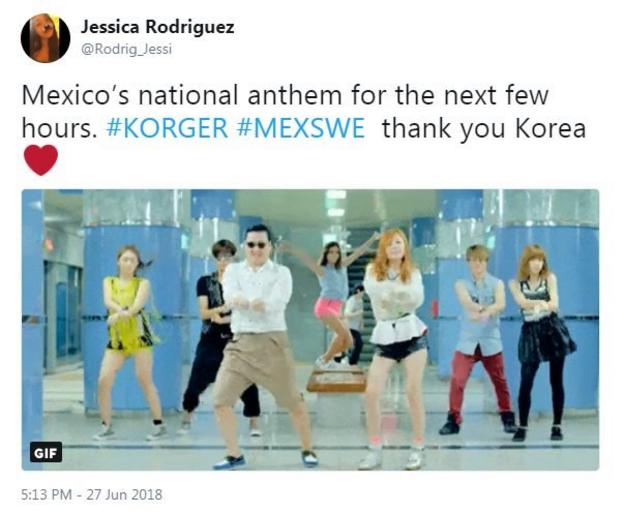 But after 52 years of the Germans holding bragging rights, it's safe to say the English are feeling the most smug tonight.


Not for the first time during Russia 2018, "It's coming home" was trending on Twitter.