World Cup: Brazil v Mexico - Neymar bottom of Player Rater despite scoring
There was a shock result in the Player Rater.
Despite scoring and playing a role in the other, and being named the official man of the match, Brazil forward Neymar got a rating of 4.76 against Mexico - the lowest of any player on the pitch.
It seems many of you were not impressed by his histrionics in the game.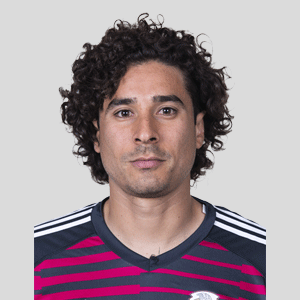 Player of the match
OchoaGuillermo Ochoa
Brazil
Squad number

20

Player name

Firmino

Squad number

19

Player name

Willian

Squad number

11

Player name

Philippe Coutinho

Squad number

2

Player name

Thiago Silva

Squad number

17

Player name

Fernandinho

Squad number

1

Player name

Alisson

Squad number

15

Player name

Paulinho

Squad number

3

Player name

Miranda

Squad number

5

Player name

Casemiro

Squad number

6

Player name

Filipe Luís

Squad number

9

Player name

Gabriel Jesus

Squad number

22

Player name

Fagner

Squad number

13

Player name

Marquinhos

Squad number

10

Player name

Neymar
Mexico
Squad number

13

Player name

Ochoa

Squad number

22

Player name

Lozano

Squad number

11

Player name

Vela

Squad number

18

Player name

Guardado

Squad number

16

Player name

Herrera

Squad number

14

Player name

Javier Hernández

Squad number

21

Player name

Álvarez

Squad number

2

Player name

Ayala

Squad number

3

Player name

Salcedo

Squad number

23

Player name

Gallardo

Squad number

4

Player name

Márquez

Squad number

6

Player name

J dos Santos

Squad number

9

Player name

Jiménez

Squad number

7

Player name

Layún