Swiss coach Christian Gross agrees deal with Zamalek after all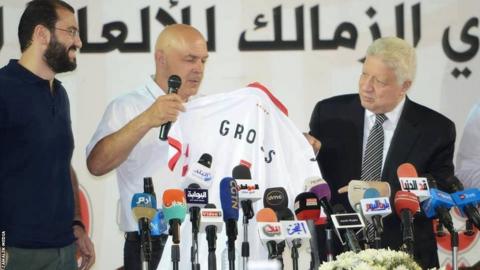 Former Tottenham Hotspur manager Christian Gross has finally reached an agreement to coach Egyptian club Zamalek.
Zamalek initially announced that Gross would take charge in April but then in May the deal appeared to collapse.
The Swiss coach has signed a one year deal to replace caretaker coach Khaled Galal.
"I want to thank, Zamalek board to give me the chance to coaching this team," Gross said on his appointment.
"I want the players to fight and believe in themselves and I promise I will do my best to make the fans proud."
Zamalek will prepare for the new season in the Egyptian league by camping in Germany this month.
The Cairo team finished fourth in the Egyptian Premier League last season 27 points behind champions Al Ahly and failed to reach the group phase of the Confederation Cup after losing on aggregate to Ethiopian side Welayta Dicha.