World Cup: France v Belgium - how you rated the players
France beat Belgium 1-0 to reach the World Cup final for the first time since 2006.
Belgium dominated possession, but France soaked up the pressure and won it through Samuel Umtiti's header.
And it was Hugo Lloris who you rated as man of the match, just ahead of Belgium playmaker Eden Hazard.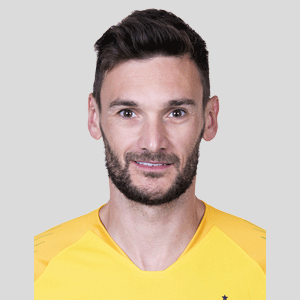 Player of the match
LlorisHugo Lloris
France
Squad number

1

Player name

Lloris

Squad number

10

Player name

Mbappé

Squad number

6

Player name

Pogba

Squad number

4

Player name

Varane

Squad number

5

Player name

Umtiti

Squad number

14

Player name

Matuidi

Squad number

13

Player name

Kanté

Squad number

7

Player name

Griezmann

Squad number

2

Player name

Pavard

Squad number

21

Player name

Hernández

Squad number

9

Player name

Giroud

Squad number

12

Player name

Tolisso

Squad number

15

Player name

N'Zonzi
Belgium
Squad number

10

Player name

E Hazard

Squad number

1

Player name

Courtois

Squad number

7

Player name

De Bruyne

Squad number

4

Player name

Kompany

Squad number

5

Player name

Vertonghen

Squad number

2

Player name

Alderweireld

Squad number

8

Player name

Fellaini

Squad number

14

Player name

Mertens

Squad number

6

Player name

Witsel

Squad number

22

Player name

Chadli

Squad number

9

Player name

Lukaku

Squad number

19

Player name

Dembélé

Squad number

11

Player name

Carrasco

Squad number

21

Player name

Batshuayi