Tony Watt 'not far away' from return to UK football
Last updated on .From the section Scottish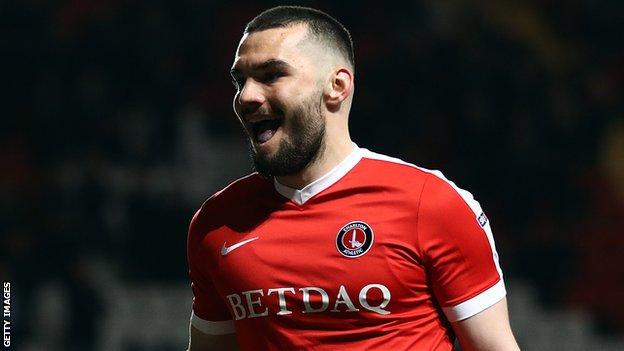 Tony Watt admits the coming season is "make or break" for his career, as he targets a return to British football.
The former Celtic forward, 24, is a free agent after leaving Belgian second-tier side OH Leuven in February.
His last competitive match came for English League One Charlton Athletic 11 months ago.
"Hopefully something gets sorted next week; I don't think I'm far away from having a club," Watt told BBC Scotland.
"I'll stay in the UK, I think. People know what I can do, I don't really feel like I need to sell myself because I reckon if somebody wants me, they'll get me.
"The hunger is there, it's not been in question, a couple of bad decisions in terms of where I've went have set me back a year or two, but that's ok, that's football, and I'll just need to prolong my career a year or two at the end and get back that lost time."
'I'm not a young lad anymore'
Aged just 18, Watt famously scored the winning goal as his Celtic side beat Barcelona in the group stage of the 2012 Champions League, helping Neil Lennon's men qualify for the last 16.
He moved to Lierse on loan two years later, before signing for Belgian counterparts Standard Liege.
Watt returned to Britain in 2015, joining Charlton, but suffered an injury-hit spell with the Addicts, which included largely fruitless loan stints at Cardiff City, Blackburn Rovers and Hearts.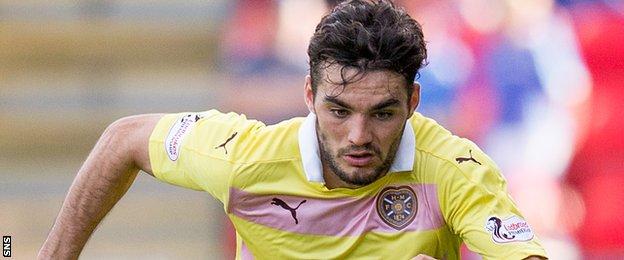 The striker hoped a second move to Belgium, albeit in the second tier, would reignite his career, and provide him with the matches he craved.
But Leuven sacked manager Dennis van Wijk just six games into last season, and Watt failed to make an appearance under successor Nigel Pearson.
"I took the easy option, I thought," Watt said of the move. "I dropped down a level, I needed to play games. I could've stayed in England, I could probably have come back to Scotland but I was desperate to play games and I thought that was the easiest option for my career.
"I thought I would've played every game. Unfortunately the manager got sacked and I wouldn't have played much, I wasn't really the new manager's cup of tea.
"I just want to come back now, play my football and get as many games as possible because people are judging me without playing games - I want them to be judging me when I'm playing games.
"I made sure that I stayed fit, it's been a long four-five months, because if I go into somebody's team and they sign me, it's embarrassing if I'm not fit because I've had so long.
"I'm 24 now, I'm at that age where if I waste another year - the last year and the year before probably would be seen as a waste - I'm not a young lad anymore. I need to add more games to my CV.
"It's probably made me stronger. I know mentally what I can do, and I got through that period."
'Negative opinions mean nothing to me'
Watt has spent some of the five months since his Leuven exit training with Aberdeen, due to sharing an agent with Dons boss Derek McInnes, but does not expect to sign for the Pittodrie club.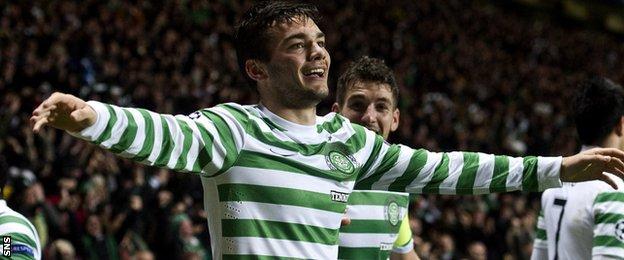 He insists he harbours no footballing regrets, and the barbs of those who label him an unfulfilled talent do not faze him.
"I've never once come out and said I'm a Champions League player or I should be number one for Scotland or whatever," he said. "People set goals for you, but my goals are fine.
"If you asked me at 13-14, what would you rather: go and play and not really be known in 20-30 years, or put yourself in the history books at Celtic, have a good career, keep going and at 24 achieve what you've achieved, I would say, 100%, give me that.
"The feeling of making everybody proud is all right, but the people that are negative about you, it doesn't really bother me, their opinion means nothing. The people I've made proud will always be with me."