World Cup 2018: Social media reacts to England's win over Sweden
Last updated on .From the section World Cup
In 20 years' time, your kids/grandkids are going to turn to you and ask: 'Where were you when England made it to the semi-finals of the World Cup?'
Some people will be able to say they watched the Three Lions beat Sweden 2-0 on a blissful sun-drenched Saturday afternoon in the garden.
Others will have to make an admission:
"Yes, I did watch it on my phone at my best mate's wedding and shout 'IT'S COMING HOME' during the vows."
Here's how the nation watched and reacted to another England win in Russia.
Here comes the bride
Saturday's in mid-July = peak wedding season.
Most England fans were very, very grateful for modern technology...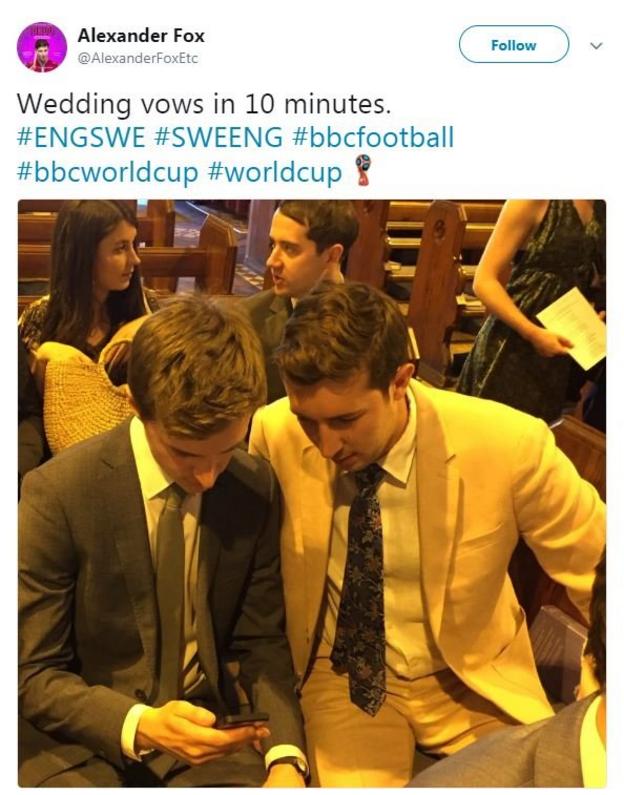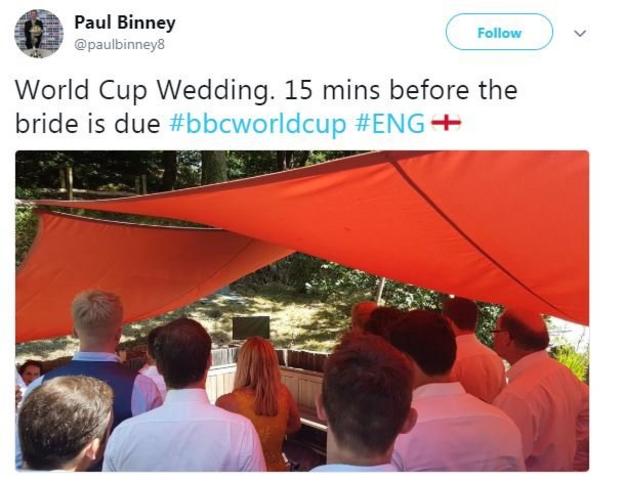 Did he get signal?
YES!
(congrats Cassie and Johnny)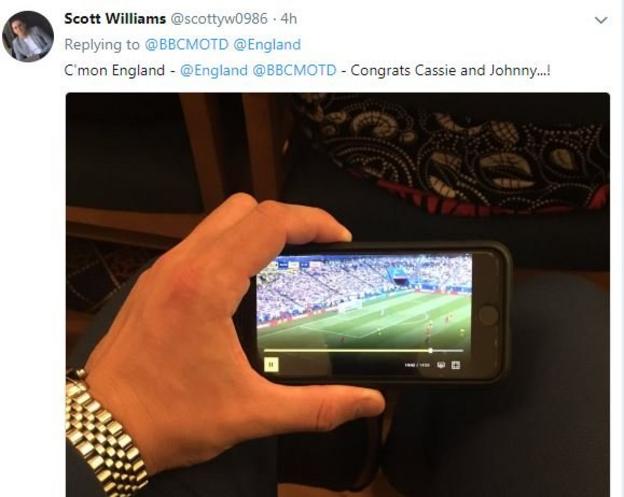 These happy couples let their guests watch on big screens and are therefore national heroes.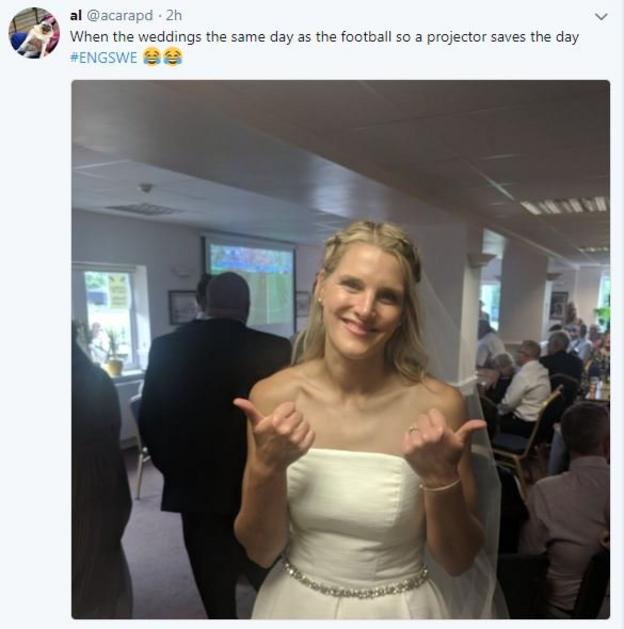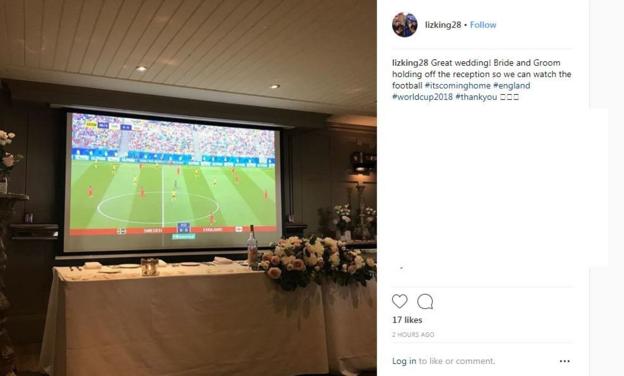 Others had to wait for the scores via a more traditional route...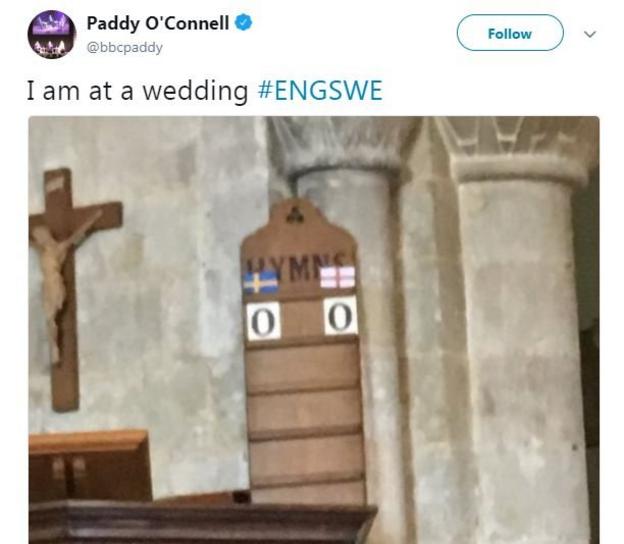 It's still coming home, by the way...
At the time of writing, 62,000 people had tweeted 'it's coming home' on Saturday afternoon.
David Baddiel - the man who sings the second verse of the adopted national anthem - gave us a massive build-up.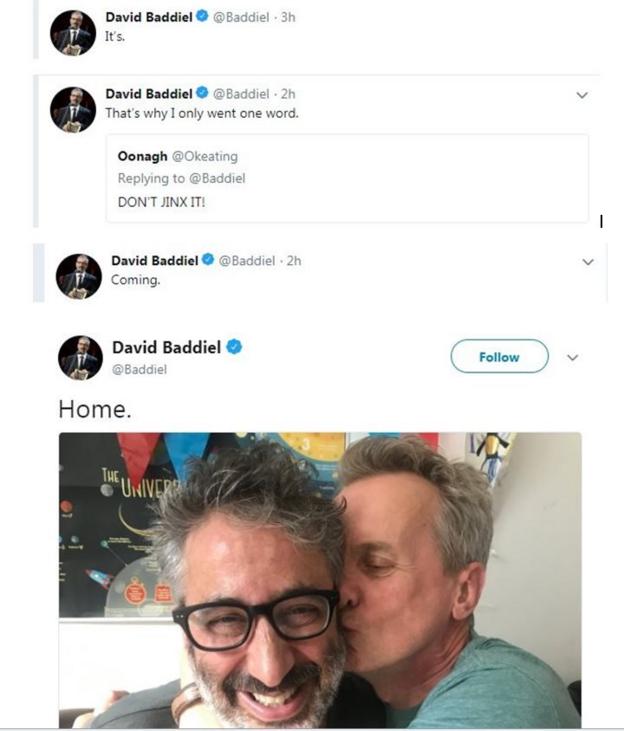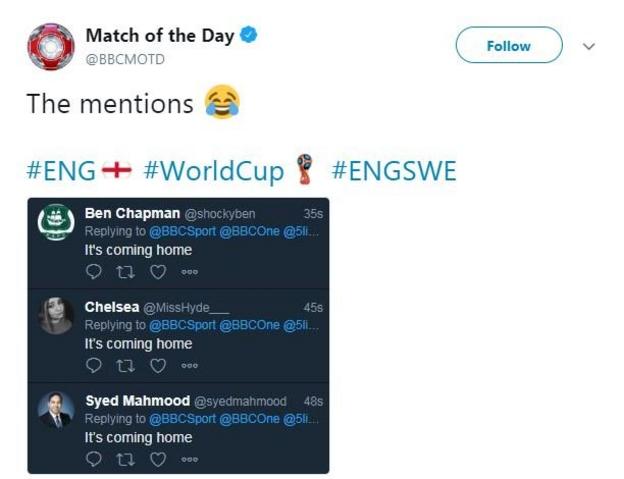 Maguire becomes the meme
Leicester defender Harry Maguire is the latest England player to become a World Cup meme.
His team-mate Kyle Walker decided to get involved after the match.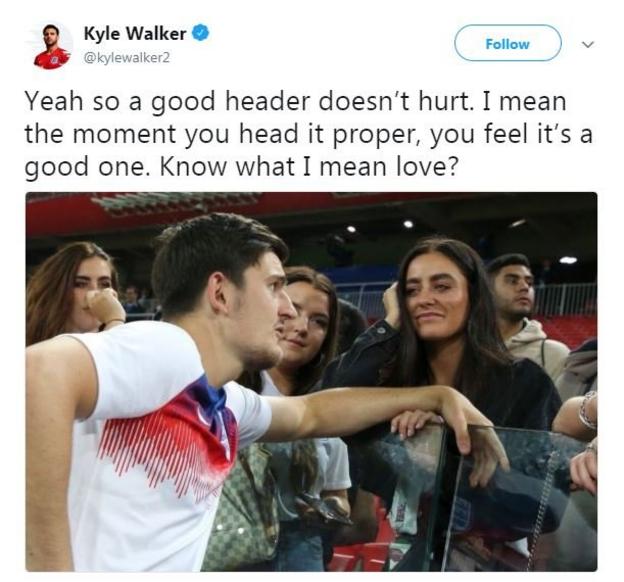 But we thought we should finish with one dedicated to the nation's new favourite person...