World Cup 2018: Reasons to watch England v Belgium
Last updated on .From the section World Cup777
2018 World Cup: third-place play-off, England v Belgium
Venue:
Saint Petersburg
Date:
Saturday, 14 July
Coverage:
Live Radio 5 live; Text commentary online
It wasn't meant to end this way.
England's World Cup journey was supposed to come to a glorious conclusion in Moscow on Sunday, with Harry Kane lifting the trophy to delirium in fan parks, pubs and living rooms across the country.
Wednesday's semi-final defeat by Croatia leaves fans with the comparatively unappealing prospect of a third/fourth-place play-off with Belgium in Saint Petersburg on Saturday.
The temptation is to ignore the game, forget about it, begin your World Cup detox by going out into the sunshine and finding something better to do.
Allow us, then, to try and change your mind with five reasons to watch England's final game at Russia 2018...
The race for the Golden Boot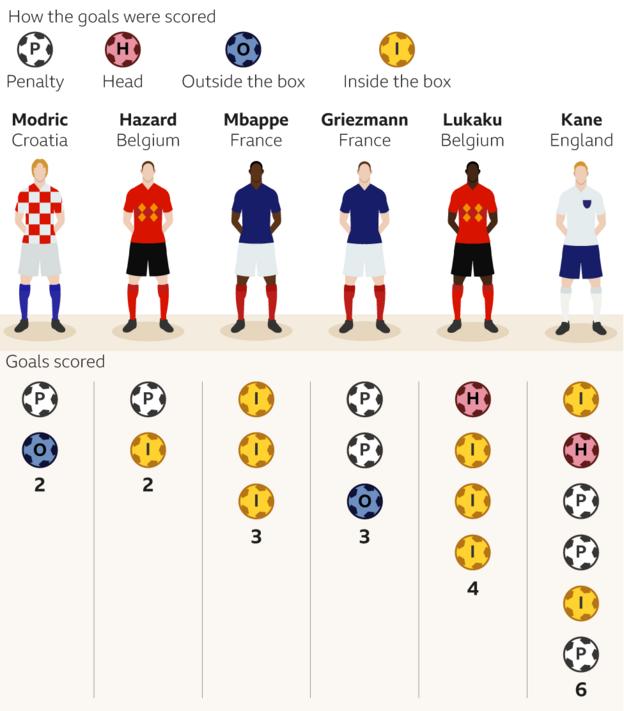 He won't be lifting the World Cup itself but England captain Kane could still claim a consolation prize in the shape of the tournament's Golden Boot, awarded to the leading scorer.
The Tottenham striker currently leads the way with six goals to his name from his six games in the competition, putting him two ahead of his nearest rival, Belgium's Romelu Lukaku. Saturday's game could settle the race.
French duo Antoine Griezmann and Kylian Mbappe (both on three goals for the tournament) would have to do something remarkable in Sunday's final to deny Kane - although from what we've seen of the pair, you cannot rule it out.
Go one better than 1990
Behind winning it in 1966, England's second-best finish at a World Cup is fourth in 1990, coming as a result of losing 2-1 to hosts Italy in the third/fourth-place game in Bari.
Saturday gives Southgate's side the opportunity to surpass that achievement and end what has been a progressive tournament on a notable high.
It also represents a history-making opportunity for Belgium, whose previous best is fourth, at the 1986 World Cup in Mexico.
As the England boss has acknowledged, in reaching the last four they have already surpassed expectation, so now is about building further on the positive ethos and ambition he hopes to carry into the 2020 European Championships and beyond.
Revenge on Belgium
So much has happened since, but it was only two weeks ago that England and Belgium met in the Group Stage in Kaliningrad.
With both teams having already qualified to the knock-out stages, the two sides featured 17 team changes from their previous game, with Adnan Januzaj's superb strike for Belgium the only goal.
Saturday's match provides England with a chance to gain a modicum of revenge for that defeat and claim themselves a bronze medal to boot.
It could be a really good game
Third/fourth-place play-offs tend to provide goals. The last 10, dating back to 1978, have averaged four per game.
Last 10 World Cup third-fourth place play-offs

Year

Result

Year

Result

1978

Brazil 2-1 Italy

1998

Netherlands 1-2 Croatia

1982

Poland 3-2 France

2002

South Korea 2-3 Turkey

1986

Belgium 2-4 France (aet)

2006

Germany 3-1 Portugal

1990

Italy 2-1 England

2010

Uruguay 2-3 Germany

1994

Sweden 4-0 Bulgaria

2014

Brazil 0-3 Netherlands
There are number of possible reasons for this.
Managers often take the opportunity to rotate their squad, which can disrupt sides and make them weaker or provide a platform for second-string players to take their one chance to shine at a World Cup. Although, both Southgate and Roberto Martinez have indicated their determination to win Saturday's game, suggesting strong starting XIs.
Third-fourth place games also comes without the competitive pressure of the games that have gone before. Essentially, the two teams are out so the game is something of a free-hit.
Even if the likes of Raheem Sterling, Dele Alli, Kevin de Bruyne and Eden Hazard are left out, the game still has the potential to entertain.
The next World Cup is four years away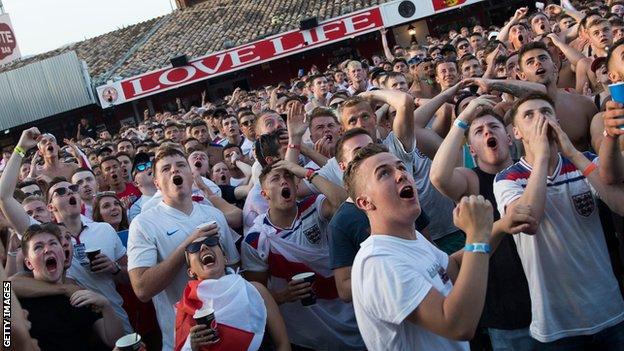 Once the disappointment of Wednesday fades, England and their fans will be able to reflect back on what has been a superb tournament, both for themselves and in general.
With only two games left of Russia 2018 and the next finals in Qatar four years away, you need to get your fix of World Cup football this weekend.
England return to action in September with a game against Spain at Wembley - their first in the inaugural Uefa Nations League.
Another Nations League fixture you may want for your calendar: Friday, 12 October 2018 - Croatia v England.