Chris Kirkland agrees to join Liverpool Ladies FC as goalkeeper coach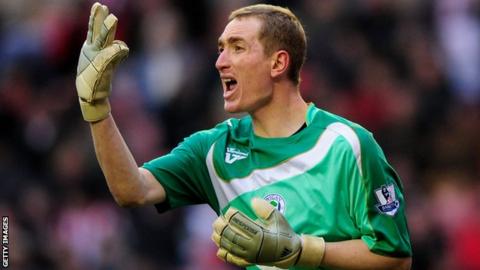 Former England and Liverpool goalkeeper Chris Kirkland has agreed a deal to become the new goalkeeping coach at Liverpool Ladies.
Kirkland, who won his sole England cap in 2006, started his career at Coventry City and also played for Liverpool, Wigan Athletic, and Sheffield Wednesday during a nine-club career.
He retired in August 2016 and is set for his first coaching job in football.
"Coming back to Liverpool is a superb feeling," he told the club website.
"The women's game continues to go from strength to strength and I am extremely grateful to have been given an opportunity by Neil Redfearn [manager] to work with such a huge club as Liverpool Ladies.
"My daughter is also in the centre of excellence at Liverpool Ladies which makes the new role even more exciting."