Managers to receive red and yellow cards for misconduct in 2018-19
Last updated on .From the section Premier League168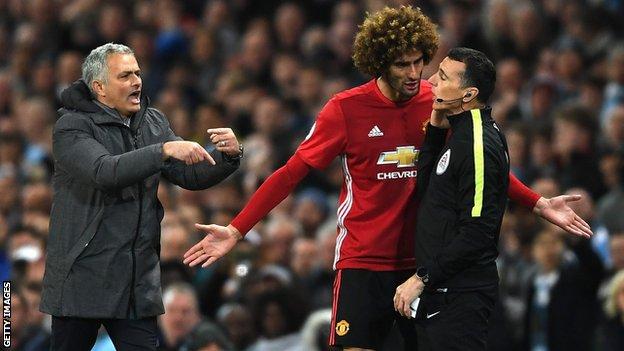 Red and yellow cards will be issued to managers and coaches for misconduct in the technical area this season.
Premier League bosses will receive verbal cautions for "irresponsible behaviour" in the 2018-19 campaign.
But in the FA Cup, Football League, EFL Cup, EFL Trophy and National League, they will be shown cards.
Accumulating cautions will also lead to various suspensions, with four bookings warranting a one-match ban up to 16 resulting in a misconduct charge.
Previously, match officials only had the power to warn officials before sending them to the stands for more serious incidents.
Cards can be issued for actions including inappropriate language or gestures towards match officials, kicking or throwing water bottles, sarcastic clapping and waving imaginary cards.
This season will also see the introduction on competition-specific suspensions for players, rather than cautions carrying across multiple competitions.