Newport County confirm Joss Labadie departure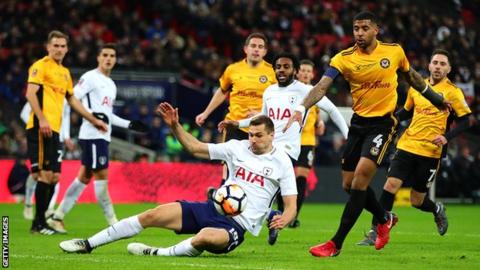 Newport County's former captain Joss Labadie has left the club, manager Michael Flynn has confirmed.
The 27-year-old damaged his anterior cruciate ligament in training last season and has been doing rehab as well as discussing a new deal with Newport.
However, Flynn confirmed the former Dagenham player has not agreed terms and is now free to join another club.
"Joss is a free agent, he has left the club but is someone I would love to see back in the shirt of Newport," he said.
"But there is nothing happening and he will continue to do his rehab."
Flynn said he did everything in his power to try and convince his former captain to remain at the League Two club.
"I personally could not have done more to show how much we value him. I gave him the captaincy. He is someone I have a lot of time for," Flynn said.
Newport open their League Two campaign against Mansfield on Saturday, with Flynn targeting two or three further signings.
"I am happy with the recruitment but would like two or three more players… hopefully we will have some news later," he said.
Flynn also said he is unconcerned by boardroom instability at the Exiles after directors Simon Sadler, Neil Collier and Rob Santwris all quit the fan-owned club within 24 hours.
"The boardroom stuff is what it is. I have a job to do which is to put a football team together," Flynn explained.
"What is or isn't happening behind the scenes is nothing to do with me."