Premier League 2018-19: BBC Sport pundits pick champions and top four
Last updated on .From the section Premier League803

No team has managed a successful defence of the Premier League title since Manchester United in 2009 - but will this season be different?
That is the aim of Manchester City boss Pep Guardiola, a winner of three consecutive league titles in both Spain (Barcelona, 2008-11) and Germany (Bayern Munich, 2013-16), who saw his side finish 19 points clear of the pack last time out.
But who will challenge them in 2018-19? Can big-spending Liverpool mount a serious challenge? Will Manchester United narrow the gap? Can Tottenham improve? And are Chelsea and Arsenal contenders after changing their managers in the summer?
We asked 24 BBC TV and radio pundits to pick their top four with explanations for their selections.
The predictions were made on the basis of how each squad shaped up on Wednesday, 8 August, before the opening weekend of the season, but two days before the deadline for incoming transfers and with the potential for players to leave up until the transfer window shuts in the rest of Europe at the end of August.
| Predictor | 1st | 2nd | 3rd | 4th |
| --- | --- | --- | --- | --- |
| Ian Wright | Liverpool | Man City | Man Utd | Arsenal |
| Ruud Gullit | Liverpool | Man City | Chelsea | Man Utd |
| Martin Keown | Liverpool | Man City | Tottenham | Man Utd |
| Dion Dublin | Man City | Man Utd | Liverpool | Tottenham |
| Alex Scott | Man City | Liverpool | Man Utd | Arsenal |
| Joleon Lescott | Man City | Liverpool | Man Utd | Arsenal |
| Mark Lawrenson | Man City | Liverpool | Man Utd | Arsenal |
| Matthew Upson | Man City | Liverpool | Man Utd | Arsenal |
| Alan Shearer | Man City | Liverpool | Man Utd | Tottenham |
| Danny Murphy | Man City | Liverpool | Man Utd | Tottenham |
| Pat Nevin | Man City | Liverpool | Man Utd | Tottenham |
| Lindsay Johnson | Man City | Liverpool | Man Utd | Tottenham |
| Charlie Adam | Man City | Liverpool | Man Utd | Tottenham |
| Danny Mills | Man City | Liverpool | Man Utd | Chelsea |
| Mark Schwarzer | Man City | Liverpool | Man Utd | Chelsea |
| Rachel Brown-Finnis | Man City | Liverpool | Chelsea | Tottenham |
| Sue Smith | Man City | Liverpool | Chelsea | Tottenham |
| Paul Ince | Man City | Liverpool | Chelsea | Man Utd |
| Kevin Kilbane | Man City | Liverpool | Chelsea | Man Utd |
| Stephen Warnock | Man City | Liverpool | Chelsea | Man Utd |
| Jermaine Jenas | Man City | Liverpool | Tottenham | Man Utd |
| Chris Sutton | Man City | Liverpool | Tottenham | Man Utd |
| Chris Waddle | Man City | Liverpool | Tottenham | Chelsea |
| Leon Osman | Man City | Liverpool | Tottenham | Arsenal |
Six teams feature in the forecasted top fours, and only Manchester City and Liverpool feature in all 24.
In terms of who will win it, Manchester City are favourites, with 21 votes. Liverpool get the other three.
Overall predicted ranking, using all BBC predictions

1. Man City

2. Liverpool

3. Man Utd

4. Tottenham

5. Chelsea

6. Arsenal

93 pts

74 pts

34 pts

18 pts

15 pts

6 pts

(using system of 4 pts for a 1st place, 3 pts for 2nd, 2 pts for 3rd and 1 pt for 4th)
Man City - a well-oiled machine managed by a serial winner
This is the third season running where City have featured in everyone's forecasted top four. Last season, only 5% of people we asked thought Guardiola's side would finish lower than third. This season, no-one thinks they will finish below second.
Alan Shearer: It has been a long time since anyone won back-to-back titles but I think City will win the Premier League again because of Pep - he won't want their standards slipping. He will play exactly the same way and they are going to be very hard to stop, although I think Liverpool and United will both be a lot closer to them this time.
Shearer joins Ian Wright and Gary Lineker on Match of the Day at 22:20 BST on Saturday on BBC One and the BBC Sport website for highlights of seven Premier League games (including Friday night's season opener).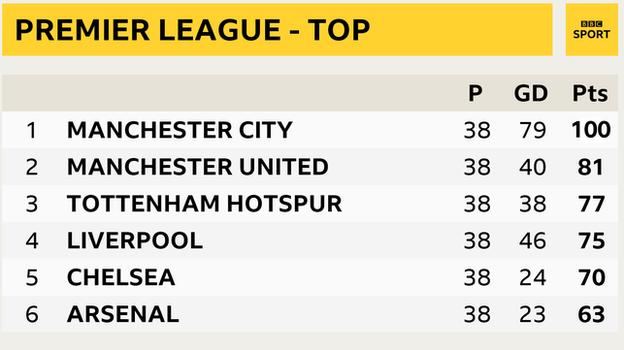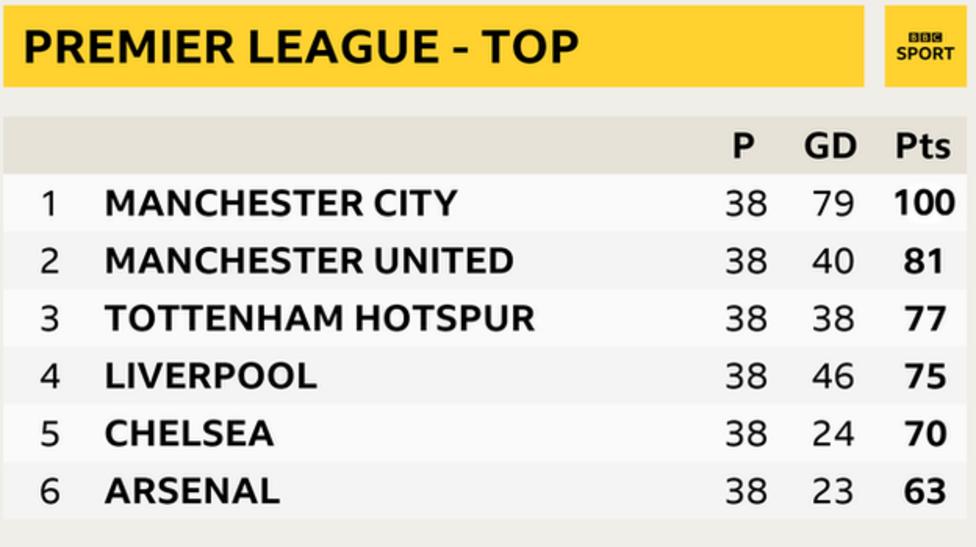 Chris Sutton: Pep will not allow City to become complacent. Their consistency levels last season, when they won 32 out of their 38 league games, including a run of 18 wins in a row, were unbelievable.
Paul Ince: Guardiola is a serial winner - you can see that from the way he rants and raves on the touchline demanding more even when his team are two or 3-0 up. That is his mentality, and his players buy into it.
Matthew Upson: City are about to start their third season under Guardiola and it is clear they are a well-oiled machine. They know his philosophy and the way he wants to play. As we saw in the Community Shield, when they were missing Kevin de Bruyne and David Silva, the personnel does not really matter - when one player steps out another one steps in - and that is their great strength.
Upson and Alex Scott are the guests on Football Focus on BBC One and the BBC Sport website at 12:00 BST on Saturday.
Sue Smith: If anything City will be stronger because their problem area was left-back last season. Benjamin Mendy is now back and fit and is a real threat down that flank. Look through the rest of the team and it is top quality throughout.
Lindsay Johnson: I cannot see City not winning the title because they have improved an already very strong squad by bringing in Riyad Mahrez, and they seem to be a happy camp.
Jermaine Jenas: I still think City will win the league, but everyone has had a couple of years now to look at this Guardiola side and work out what they are about, like Liverpool did against them last season. It is hard for Pep to keep thinking up new things and if other teams do clock how to cause them problems then that will make life a lot more difficult - and it will not matter how big the gap was in the past.
Liverpool - Man City's Kryptonite have done the best business of the summer
Only 43% people we asked thought Liverpool would make it into the top four last season, and only 13% thought they would be higher than third - they finished fourth. This year 14% think they will win the title and 96% think they will finish in the top two.
Ian Wright: I want this season's title race to be more spicy and I think it will be. If Liverpool can get some impetus, then we don't know how Manchester City will react under pressure if a team can stay close to them at the end of the season.
You also have to consider that Liverpool are City's Kryptonite. That's why I am backing Jurgen Klopp's side to pip them to the title.
When Liverpool are doing well in the league, the league seems better. And, when they have got a good team, with the crowd at Anfield they are literally unstoppable - as we saw against City in the Champions League last season.
Ruud Gullit: If City have to battle for the league, we don't know if they can do that. They will be up there at the top but I am backing Liverpool to win it. They are contenders because of the way they play, and how they control games but they also want to entertain and they want to attack - they play the right way.
Stephen Warnock: Liverpool have arguably done the best business in the window so far, albeit the most expensive. They are going to be stronger everywhere but, if they had not signed Alisson, I would not be backing them to finish second. Getting the goalkeeper right is that important, you only have to look at how many points David de Gea earned United with his saves last season.
Danny Murphy: Getting their signings done so early was beneficial because it gives Klopp time to show what he wants from them, and get them up to the fitness levels he requires for the way he wants to play.
Kevin Kilbane: Alisson is the signing of the summer. I have heard people say that they are one or two players short of a title-winning team but I don't agree with that - there have been a couple of seasons over the past three or four years when they have been serious contenders but have been one short, and it was a keeper they needed.
I have tipped City because of the way they played last season, and how they play but it would not surprise me if Liverpool won the league.
Join Kevin, Jason Mohammed and Dion Dublin for Final Score on Saturday, from 14:30 BST on the Red Button and from 16:30 on BBC One.
Joleon Lescott: As well as all their signings, it looks like Daniel Sturridge is back in contention at Liverpool now and I think both parties have to recognise the part he can play this season. Klopp has got to see that Sturridge has the close control to unlock teams who sit deep, and Daniel has to realise that when Liverpool are playing on the counter-attack, he has got a lot of work to do off the ball and, like Firmino, is not there just to score goals.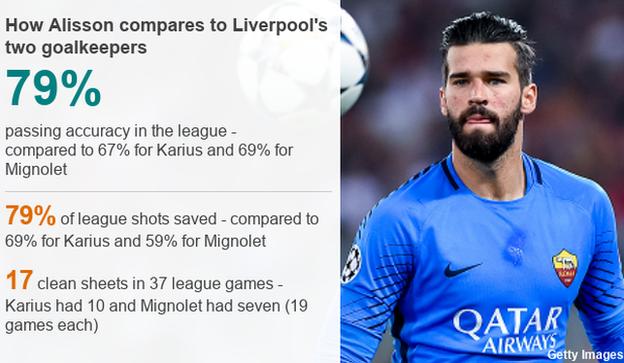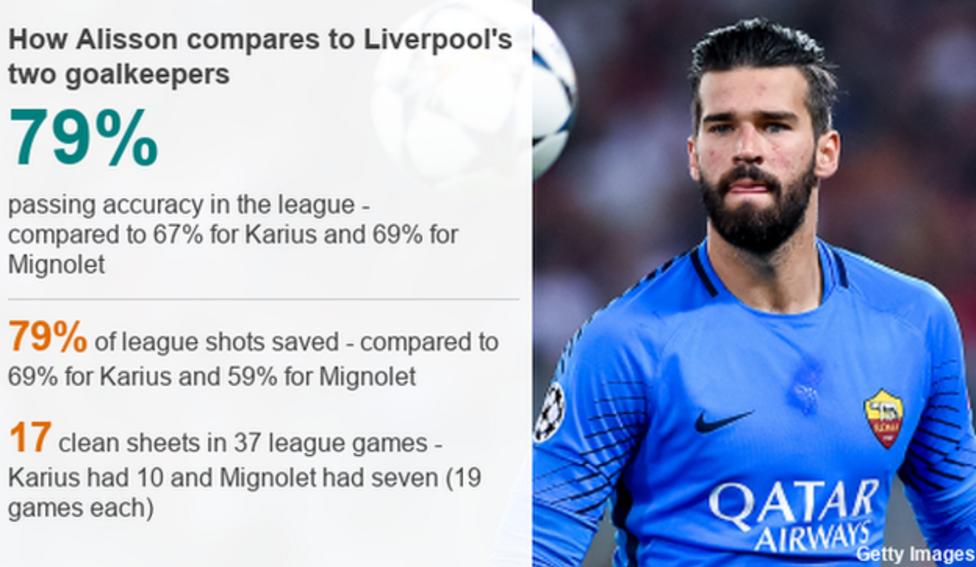 Chris Waddle: They have spent some big money and Klopp cannot keep saying 'we are building'. This is the year for me where Liverpool have got to come out and say 'we are competing for the Premier League title'. I know they won't but they are in a place now where they are trying to win everything City and United are trying to win, so why deny it?
Danny Mills: I suppose the one problem they face is whether they are going to be so heavily reliant on Mo Salah's goals again. I still think he will score loads, but I cannot see him getting as many as he did last season.
Manchester United - lots of quality, but lacking harmony
Last season, 33% of people we asked thought United would be champions - they finished second. This time, no-one thinks they will win the title, and only one pundit - Dion Dublin - thinks they will finish second.
Dion Dublin: United have got so much quality in their squad and they definitely progressed under Jose Mourinho last season. What they are missing at the moment is harmony, but if he can find that and get all his good players smiling and happy, they will be very close.
Man Utd went on to start their campaign with a 2-1 win over Leicester on Friday night - read Dion's thoughts on that game here.
Ruud Gullit: United already had the players to challenge City last season, but they couldn't do it. So are they going to do it now? Are these players going to perform? You have to ask why so many of their players underachieved.
Chris Waddle: Jose always seems to get out of bed the wrong side every morning. He just has to get on with things and start smiling. If he does that, it will rub off on the team.
Chris Sutton: United just seem to be an unhappy camp and it all comes down to the manager. I wonder what the owners make of him telling fans not to turn up to their tour games in the United States, plus his criticism of his players and all his comments about needing new players but not getting them - he has basically been telling the centre-halves already at the club that they are hopeless.
It has resulted in a negative feeling about the club, at a time when almost every other club in the land has an air of positivity going into the new season. I think Mourinho's frustration probably comes from him looking at City and Liverpool, and the way they play, and he is probably jealous. You wonder about the impact it will have on United at the start of the season, and what it means for his own future too.
Jermaine Jenas: I don't see it ending well. There are too many internal issues with existing players, issues over their style of play, and also issues with potential signings supposedly saying they do not want to go and play there for him because of that style of play. United fans are not convinced by the football they play under him, or where they are heading under his leadership, so it is going to be an interesting few months.
Danny Mills: You have to be very careful with the way you read Mourinho because of the way he plays the media, and deflects attention from other things. Don't write them off on the back of him messing about in a press conference, saying I haven't got this or that. In fact, write them off at your peril.
Paul Ince: Last season, from a footballing point of view, United weren't great. Their fans were moaning that they did not attack enough and although I think Mourinho has tried to address that, they really need to hit the ground running this time.
The signs are not great, though. Everything should be geared towards the first game of the season but instead it is all about Mourinho. There are some positives, and I am expecting a big season from Paul Pogba after his World Cup, but I definitely think they need another striker as back-up to Romelu Lukaku - someone in a similar mould to the Belgian.
Ian Wright: It is blatantly obvious that United need central defenders, which is why he has shown an interest in Leicester's Harry Maguire and Tottenham's Toby Alderweireld. I am not sure whether he will get either of them before Thursday's deadline though.
Tottenham - will this season be 'like Groundhog Day?'
Last time out, 55% of people thought Tottenham would finish outside the top four - they finished third and are the only team to make the top three in each of the past three seasons. This time, 46% think they will miss out on the Champions League spots, and no-one thinks they will break into the top two.
Joleon Lescott: Are Spurs trying to win the league? Do they believe they can win it? I think they hope they can, but they won't expect it, like the City players do. They remind me of Arsenal a few years ago, when they were just content with finishing in the top four.
Jermaine Jenas: This is a team whose manager knows them inside out and vice versa, and I can see them making a fast start to the season because of that connection. Spurs have also got a group of young players who have been together for a long time and their experience of falling short of winning a trophy will be with them. I just think that, along with them moving into their new stadium mean there are a lot of positives for them.
Ian Wright: Tottenham have a lot of players who came back late to pre-season after the World Cup and having to wait a few games to get into their new ground is going to be another disruption. I just think they might make a stuttering start that other teams might take advantage of.
Chris Waddle: Spurs will definitely be in the top four and I think they have an outside chance of winning the title because their strongest XI is as good as anyone's in the Premier League, but my worry is that they will be affected by fatigue and injuries, and their squad is not good enough. They are also going to be going into their new stadium, and even if it only takes them a few weeks to settle in, it will be an issue.
Chris Sutton: Tottenham have not signed anyone yet but I still think they have got good strength in depth in their squad. On top of that they are strong defensively and have lots of creative options and have the best striker in the league in Harry Kane.
Stephen Warnock: Spurs don't make my top four because I think they have to strengthen. If Kane gets injured, then they are in massive trouble. A couple of quality late signings could tip things in their favour though.
Kevin Kilbane: How do Spurs make that step-up, that improvement they need to go from third-place to champions? It is hard to see them making the signings that would make that happen, and I think this season might be like Groundhog Day for them, where they are just challenging for a Champions League place. It is top four at best for them, because I don't think they have got enough to seriously challenge Liverpool and City over the course of the season.
Danny Murphy: For the fans, and just to push everyone in the squad, you always need to buy at least one big name, someone who is going to come in and make them better. Of the players Spurs have being linked with this summer, Wilfried Zaha and Anthony Martial would fit the bill, but it looks unlikely either of them will be arriving now.
Chelsea - 'things are complicated right now'
Only one BBC pundit predicted Chelsea would finish outside the top four last season - their former manager Ruud Gullit. They finished fifth. This season, Gullit thinks they will finish third, but 63% think they will miss out on the top four.
Mark Lawrenson: I look at Chelsea and it is just a mess, isn't it? The whole thing.
Ian Wright: They have got a new keeper lined up to replace Thibaut Courtois and I think Eden Hazard will stay, but who is going to score all the goals?
At the moment it looks like they will be relying on Olivier Giroud because it is not happening for Alvaro Morata and we have seen that Michy Batshuayi is not going to do it at this level. So they need another striker which is why, as things stand, they don't make my top four.
Pat Nevin: Things are complicated with Chelsea. I think they are in exactly the same situation they were in before the season started last year, which is they need to buy. I suspect they will try to bring one more centre-back in but, if David Luiz is back to his best after his injuries last season, then that will not be a problem.
The last couple days of the Premier League transfer window could change everything because they could sell one of their big outfield players and get in three others, and that would completely change the picture.
Stephen Warnock: Keeping Hazard is crucial for Chelsea. He is their match-winner and almost irreplaceable, especially at this stage of the transfer window. Without him, I would not pick them to finish third, but I do think the way Maurizio Sarri plays suits the players he has got, and not having Champions League football will help them a lot.
Ruud Gullit: Players want to win trophies - you know your career is short. Hazard came to Chelsea to win things, not just to play well and earn a lot of money, and he still wants to win trophies - major ones - now.
Chelsea have to create that opportunity for him - if they can't, then you cannot blame him if he does want to leave. Can they do it this season? It is too early to tell.
Matthew Upson: What Sarri saw in the Community Shield will have told him a lot about what his players are capable of, in terms of fitting into his system or reaching the required standards. He has issues to tackle right through his team and, with Thursday being the transfer deadline for incoming players, there is not much time to decide whether to address them in the transfer market.
Read more from Upson here on the issues faced by new Chelsea manager Maurizio Sarri.
Arsenal - A good start under Emery will be crucial
Some 70% of BBC pundits, presenters and commentators predicted Arsenal would finish outside the top four last season, and they finished sixth. This season, 75% think they will miss out on Champions League football again, and no-one thinks they will finish higher than fourth.
Ian Wright: I have faith in Arsenal finishing fourth because I think their attacking players will cause all the other teams problems - but I am still worried about the defensive side of things and the way the players start the season under Unai Emery, and grasp what he wants from them, is going to be so crucial.
They start against a City team who know exactly what they are doing, but this might be a good time to play them because some of their players are late back from the World Cup. Arsenal are going to play this pressing game and could they catch City off guard? If they do, have they got enough defensively to stop City even if City are rocked by a couple of punches? That might just be my wishful thinking.
After that, they play Chelsea, West Ham and Cardiff, and depending on results, that could be an unbelievable opening, or a case of 'uh oh'. By the time they get to West Ham, when they will be up against Jack Wilshere, well there is a story waiting to be written there, isn't there?
Martin Keown: It will be a really close battle to make the top four; Arsenal and Chelsea will push Manchester United all of the way and have an outside chance of claiming a Champions League place. Emery has had longer with his team than anyone else - they've largely all been together for the whole of pre-season - and they could potentially cause an upset against City on day one.
Stephen Warnock: Emery has a fantastic record and his appointment is a massive coup for Arsenal. He has signed some excellent players, but a lot depends on how quickly they adapt to the Premier League.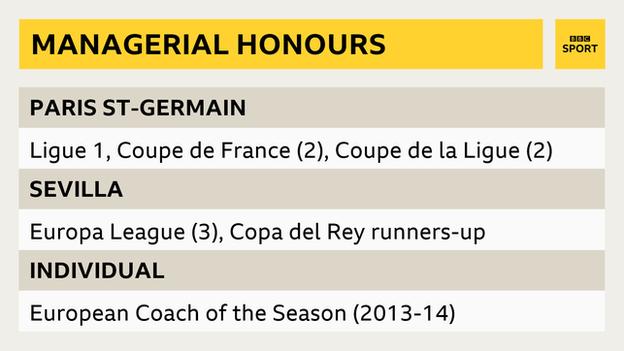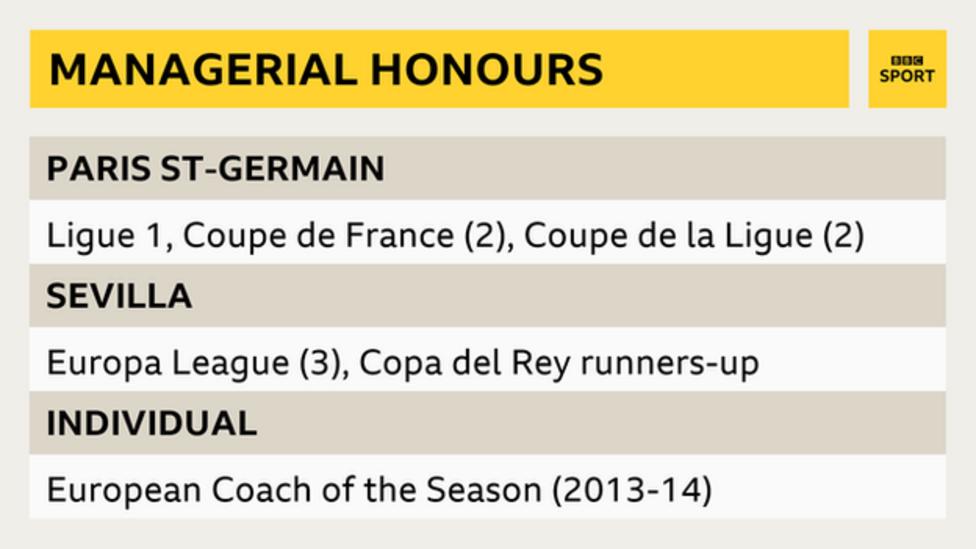 Kevin Kilbane: They won't challenge for the title but I think Emery will make them more pragmatic and harder to beat. That will be the biggest difference with Arsenal this season compared to when Arsene Wenger was in charge and they played more off the cuff. It is a change that they have been crying out for.
Jermaine Jenas: After 22 years of Wenger running the club, from the way they train to the way they play, the initial shock of playing under Emery will be great for them. That change might feel good to the players in the early stages but nobody really knows how they are going to translate that to the pitch, or which style of play they will adopt and they are a bit of an unknown quantity.