Fans set to return to Egypt league for the first time since 2012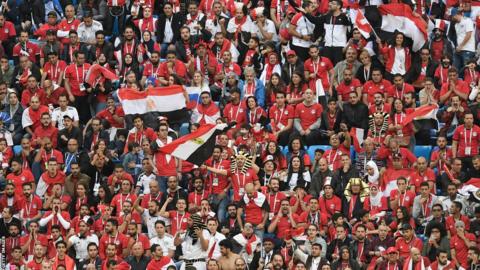 Egypt's sports minister has announced that fans will be allowed back to watch league matches on a regular basis for the first time since 2012.
Supporters were banned from attending matches in February 2012 after at least 74 Al Ahly fans died during a game with Al Masry in Port Said.
The ban will be lifted on 1 September but initially only a maximum of 5,000 fans will be allowed into stadia.
Since 2012 limited numbers of fans have been able to watch certain matches.
Those games have included some internationals and some involving clubs playing in continental competitions.
A gradual return was due to start in early 2015 but 22 Zamalek fans died in a stampede at one of the very first games led to the ban being re-imposed.
The minister of sport, Doctor Ashraf Sobhy, met with the Egypt Football Association and club representatives last week to reach the agreement that is now expected to be given final approval by the ministry of the interior.