Ben Davies: Wales defender embraces Danish past for Nations League tie
By Dafydd Pritchard
BBC Sport Wales
Last updated on .From the section Wales
Global travel is the norm for the modern footballer but, even by international players' standards, Ben Davies has enjoyed a far-flung six months.
The Tottenham defender has won 39 caps for Wales and the three most recent of those - friendly matches against Mexico, Uruguay and China - were earned in the United States and China.
Those fixtures marked the beginning of a new era for Wales, the first under manager Ryan Giggs, and this week his tenure starts in earnest with the Nations League.
On Thursday, Wales host the Republic of Ireland in their Nations League opener before jetting off again to face Denmark on 9 September.
It is another foreign assignment for Giggs and his players, another stamp in the passports of their travelling supporters, but for Davies this will be the return to a scene from his childhood.
"I was there for about a year and half, two years, because my dad was working out there," the 25-year-old explains.
"He worked for a Danish company called Grundfos, which is a massive company, and he got the job offer so we moved there for a couple of years before I went to comprehensive school.
"Where we'll be playing in Aarhus, we lived about 45 minutes to an hour away from there.
"I loved it there. I had some amazing memories. I still have some friends I met there along the way I keep in contact with now.
"I loved living there and I loved having that experience and, looking back, I'm so happy I did it."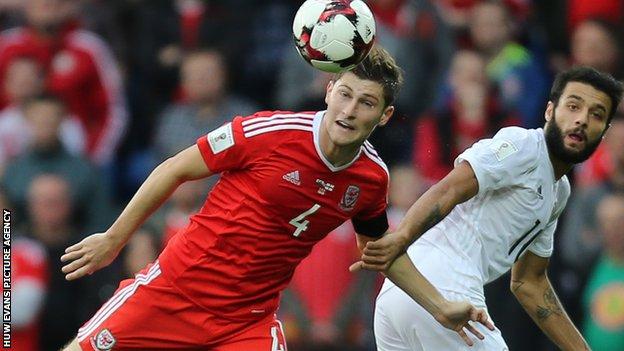 Davies smiles instinctively as he recalls his time in Denmark during our conversation at Tottenham's plush, secluded training ground on the leafy outskirts of north London.
Before moving to Scandinavia, his upbringing in Neath in the late 1990s and early 2000s meant he trained with Swansea City's youth set-up during the club's fallow periods in the lower divisions, long before Premier League money meant the Swans could build their current state-of-the-art facilities.
No wonder, then, that Davies was happy to swap the sodden, muddy pitches of south Wales for the impressive academy at Viborg.
"It was completely different. Not quite this," he says, pointing to Tottenham's enviable headquarters, "but compared to what we had at Swansea it was amazing.
"It was so cold some days in Denmark we had to train indoors. Football played a massive part when I was there.
"Most of the kids couldn't speak English but somehow with football you just get through it. Playing football, it was easy to make friends out there."
It is just as well that football was such a useful communicative tool because Davies, a fluent Welsh speaker, admits he forgot what little Danish he did learn.
"I actually don't remember anything," he adds.
"My sister's two years younger than me and picked up the language completely and spoke it fluently, but even she's now forgotten it. If you don't speak it, you forget it quite quickly."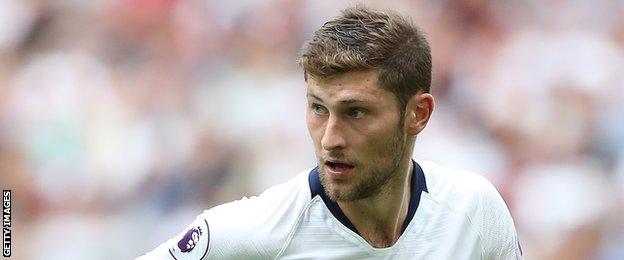 In Tottenham midfielder Christian Eriksen, Davies does have a Danish colleague at club level. Has he not offered any lessons after training?
"No, I'm sure he'll be keeping it to himself until we play them!"
After his family left Viborg and returned to south Wales, Davies rejoined Swansea and broke through into the first team as a teenager in 2012 before earning a move to Spurs two years later.
By now he is an established first-team player with the London club, a defensively solid and technically accomplished left-back who has excelled in the Premier League and Champions League.
Davies is also a pivotal figure for Wales, with whom he reached the Euro 2016 semi-finals and now dreams of qualifying for only a third major tournament in the country's history.
Giggs and his young, developing squad are about to embark on their quest to reach the next European Championship in 2020, a competition which will be held in 12 countries across the continent.
And for Davies, no away fixture is likely to invoke as strong an emotional pull as Sunday's game in Aarhus.
"My parents will be going out there for the game and they'll be staying with our old neighbours from Viborg, who they're still close friends with," Davies says.
"I always wanted to play against Denmark when I was growing up.
"It will be nice to have that opportunity now, and it will be nice to go back to where I spent some time where I grew up."]