Jose Mourinho's Manchester United 'a collection of faulty parts'

By Phil McNulty
Chief football writer
Last updated on .From the section Man Utd1142
Manchester United have been keen to push out the "nothing to see here" message, despite manager Jose Mourinho's clear frustration with the club's transfer policy and mounting evidence that this is a team currently not fit for its designated purpose of winning the Premier League.
United will fool only themselves and not very many others if they attempt to apply any gloss or positive spin to the grim spectacle that unfolded as they were dismantled by Tottenham at Old Trafford.
These are troubled times for Manchester United and Jose Mourinho. No amount of disguise or window dressing can cover this up.
Mourinho is correct to say he deserves respect as a manager who has won three Premier League titles - but his deeds at Chelsea will cut no ice with United's fans, who live in the here and now and who received a very cold shower from a Spurs team they will regard as title rivals this season.
And here, as Old Trafford was reduced to a sea of empty red seats once Lucas Moura made it 3-0 with six minutes left, Mourinho's current circumstances and United's plight were brutally exposed.
Mourinho could justifiably point to Romelu Lukaku's glaring first-half miss across an unguarded goal when United were on top as a defining moment - but of more concern and significance was the manner in which United were dismissed once Spurs found higher gears.
As expected, Mourinho was bristling with defiance as he put his past successes on the table. And to suggest a manager of his calibre and with his record is suddenly a busted flush is disrespectful.
What is beyond dispute, however, is that the pressure is mounting and not simply because of two defeats to Brighton and Spurs that have made this United's worst start to a Premier League season since 1992-93.
The heat is growing on Mourinho because this United side lacks any sort of identity and its style pales when set alongside the attacking excitement being produced by Pep Guardiola at Manchester City, Jurgen Klopp's Liverpool, Mauricio Pochettino at Spurs and now at Chelsea following the arrival of Maurizio Sarri.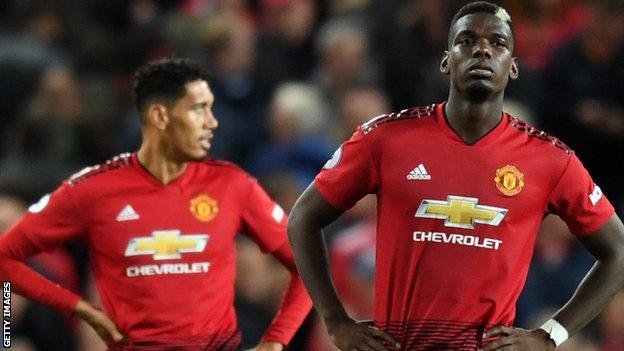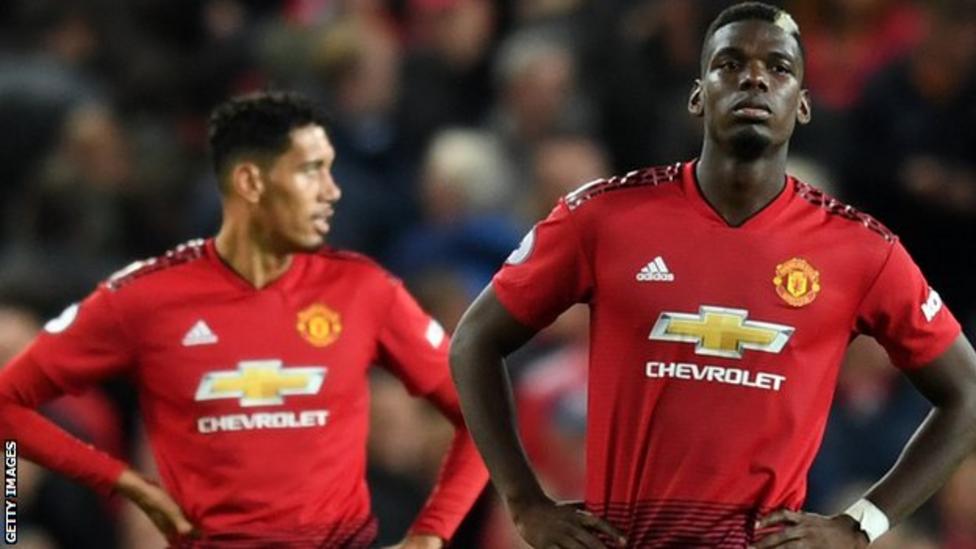 In Mourinho's defence, this was not a United side not playing for its manager. Indeed they were the better side in the first half, but Lukaku could not deliver the final flourish.
Mourinho's defence, however, was the biggest problem. It was, quite simply, a shambles.
He won a deserved reputation as the master of defensive organisation amid the stellar successes at Porto, Chelsea, Inter Milan, Real Madrid and then back at Stamford Bridge.
They were different days and different teams. Mourinho cannot have presided over a defence as close to a fiasco as this one he has at Manchester United.
United were all over the place once Spurs found their rhythm, the desperate measure of utilising midfield man Ander Herrera alongside Phil Jones and Chris Smalling swiftly ditched once they went behind.
Mourinho's desire for a central defender has been well chronicled but it does not reflect well on his own buying policy that Victor Lindelof and Eric Bailly - bought at a cost in excess of £60m - were jettisoned following their embarrassment at Brighton.
Lindelof emerged as a substitute here but looked like a player living in fear and stripped of confidence, almost presenting Dele Alli with a goal and generally looking shot to pieces.
To add insult to injury, Toby Alderweireld - linked heavily with United this summer - performed with complete authority at the heart of the Spurs defence, with one perfectly-timed sliding tackle seeing some home fans turn to express their feelings in the direction of executive vice-chairman Ed Woodward as he watched from the directors' box.
Mourinho's mood was dark, but it would be delusion on an industrial scale if he put this loss down to the vagaries of the transfer market and United's missed opportunities.
This was a defeat inflicted by a manager who did not make a single summer signing - but as Mourinho bemoaned his lot and effectively suggested this left him short of the squad he wanted, Pochettino hid any dissatisfaction he may or may not have been feeling at a lack of summer transfer activity to insist he was perfectly happy with what he had and exuded positivity and optimism about the challenge ahead.
And there are other worries for United.
It is hard to detect exactly where Mourinho is going with this United team. What sort of team are they? What is their style of play? What is their best team? Does Mourinho have a best team?
They currently look like a collection of faulty parts rather than a united force. And Mourinho is a man scratching around for answers.
In the closing minutes, with United outmanoeuvred and Old Trafford emptying at a rapid rate, this resembled one of those games from the miserable David Moyes months when superior sides such as Manchester City and Liverpool came to the Theatre of Dreams and made off with the points with plenty to spare.
United are not about to be panicked into dismissing a manager they have set so much store by and one who has spent so heavily since he arrived at Old Trafford.
And, for the record, Mourinho has won the EFL Cup and Europa League and reached an FA Cup Final in his two full seasons at Old Trafford, more than Klopp and Pochettino have won at Liverpool and Spurs.
Like his past record, though, this is neither here nor there as United consider their immediate and plentiful problems. Klopp and Pochettino are moving forward. Mourinho is currently a manager in reverse.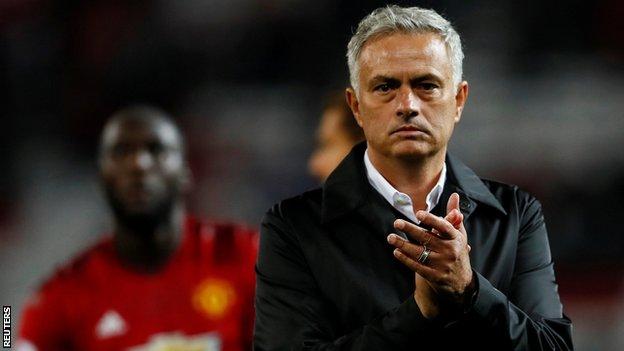 Mourinho faces a huge challenge, starting at Burnley this weekend.
He must prove he can piece together a recovery, and that this is not the start of an irreversible slide into decline that wrote the final chapters of his story in two spells at Chelsea.
Two defeats in three games may not represent a crisis yet - but a glance at the league table shows United already six points behind Liverpool, Spurs and Chelsea and four adrift of Manchester City.
Clearly not insurmountable at this stage, but with margins of error so fine at the top of the Premier League, Mourinho and United will not want their rivals moving any further ahead.
Mourinho's task when he arrived at Manchester United was to restore what everyone at Old Trafford regarded as the old order, normal service.
It is early days, but the manner in which they ended up so badly beaten by Spurs at their own Old Trafford fortress made that restoration look a very long way away.