Watford 2-1 Tottenham: Jermaine Jenas says Spurs must find way to win on off-days

By Jermaine Jenas
Former Tottenham midfielder and MOTD2 pundit
Last updated on .From the section Tottenham

To this day, I cannot remember a game in which Spurs have not played well, and still won.
Everybody enjoys watching Tottenham because they play lovely football and are great on the eye, but too many times they are unable to grind out a result. They don't have that other ingredient.
Against Watford at Vicarage Road on Sunday, it was a day to decide that if you're not going to win - and Spurs were not great - at least don't get beaten.
'You have to mix it up'
Tottenham eased past Manchester United at Old Trafford in their previous game, but they struggled to kick on against Watford and lost their 100% winning start to the season.
They looked secure in the first half, and defensively it was a good idea to go three at the back against a very hard-working and physical Hornets front two of Troy Deeney and Andre Gray.
Spurs commanded a lot of the game but somehow got into cruise control mode, looking like they were having an easy day at the office. The best teams at the minute, like Liverpool and Manchester City, put you to the sword.
You have to give credit to Watford but there were spells in the game where Spurs had so much control that they should have caused more problems. They didn't and managed just two shots on target all game - both long-range strikes from Christian Eriksen.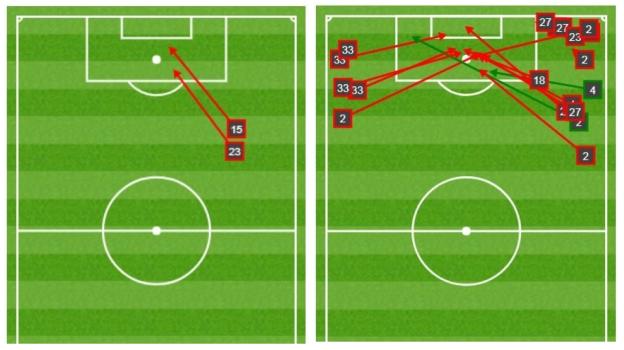 Spurs have the personnel but sometimes you have to mix it up, go a little more direct. Once they go a goal down, their mentality changes to 'oh, let's give it a go now, see if anything happens'.
They were going quite direct early on. I liked it and I don't think it was a negative. Sometimes away from home you feel the opposition will be on to you early on so, if they are, it is good to keep turning their defenders and getting balls in behind - it will pin them back.
Dele Alli was making some good runs and missed with a header and Kieran Trippier, who had more touches on the ball (112) than any other player on the pitch, was bursting down the right, and it was pushing Watford back.
But they allowed Watford to get themselves back into the game. Mousa Dembele was poor, playing risky balls and giving it away in key areas. That encourages the home crowd.
'Spurs still show signs of immaturity'
Mauricio Pochettino and his team have to figure out a way to nullify negative situations and that is the biggest problem they have got as a team. They have great players with a great brand of football but they cannot do the ugly side.
It's not a new problem for Spurs; this has been going on for years.
There is more than one way to skin a cat but this team has only got one. If they are playing well and it all clicks, like at times against United last Monday, then they will beat anybody - that is why they beat Real Madrid in the Champions League last season.
When it does not click, or they go through a rough 15-20 minutes as they did against Juventus at home last season, they have not found a formula to look at each other and go, 'right let's get compact, let's dig in for 10 minutes and get through this period'.
They are still showing signs of immaturity in thinking they can just outplay everybody.
Football is not like that because people start to figure you out and make life difficult - as Harry Kane found out at Vicarage Road.
Is everything OK with Kane?
Kane in the Premier League this season

Shots
Shots on target
Goals
v Newcastle

2

0

0

v Fulham

4

2

1

v Manchester United

2

1

1

v Watford

2

0

0
Despite scoring six goals and winning the Golden Boot, I was not 100% happy with Kane's performances at the World Cup. In many of the games, it was not the Harry Kane I know.
When I see Kane at his best, he is not just scoring goals - that is the easy part for him. He is dominating back fours, he is taking the ball in and firing four or five shots off in a game with his left and right foot.
I cannot remember the last time he did that. He is not striking shots from long range anymore. And you cannot put it down to tiredness - for 45 minutes against United he gave Phil Jones and Chris Smalling an absolutely torrid time.
Against Watford, he was waiting for something to land on his plate. He had one opportunity late and headed over the crossbar. On his best form, he makes things happen.
'Spurs need to win something'
The Champions League draw took place last week and Spurs are in a tough group alongside Barcelona, PSV Eindhoven and Inter Milan.
I don't think Spurs are capable of winning the Champions League just yet but hopefully they can win a trophy.
Yes, they lack the depth of squad that Liverpool or Manchester City have at their disposal, but last year we could see that they do have the ability to compete on all fronts, getting to the semi-final of the FA Cup and last 16 of the Champions League, while finishing third in the league.
Plus, if you look at the Real Madrid squad who won the Champions League under Zinedine Zidane for the past three years, they did not actually use that many players. You could guarantee most of the 11, and the only change he would make is Isco or Marco Asensio coming in.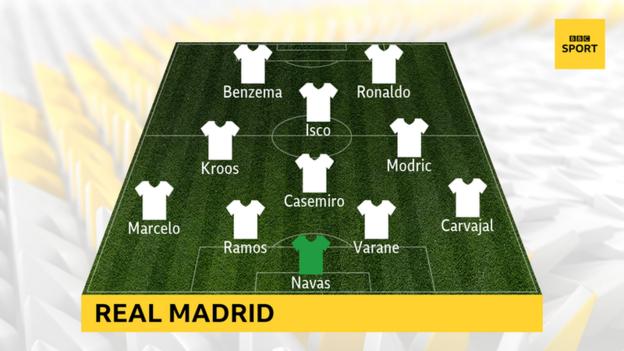 If we are talking about depth, there is never a complete rotation of the squad in the Champions League. These are your biggest games. The rotation happens in the early stages of the FA Cup and League Cup. And Pochettino does have the players to be able to do that.
So yes, it is harder than ever to win trophies, with so many teams playing at such a high level. But the whole strength in depth argument is blown out of the water by Real Madrid and Barcelona.
Ideally I would like to think Spurs would take the League Cup a bit more seriously. They are getting to the stage where they need to win something. Manchester City were more than happy to win the League Cup last year and Spurs should have that mindset.
But it comes down to the amount of games they have to play and Pochettino will be looking at the state of the players.
He will prioritise competitions, and in his eyes the Champions League and Premier League are the key ones. If he has to write off the FA Cup and League Cup to gain success in those two, then these are the difficult decisions he will feel he has to make.
Pochettino has a good group of players: Eric Dier and Victor Wanyama were on the bench against Watford; Danny Rose came on as a substitute - so there is enough there to take you far in each competition.
Lucas Moura has been great coming in but they will be delighted to have Son Heung-min available again. He made a massive impact last year and at times was the main man when Kane was injured.
The players are there for Tottenham; it is now down to them to rise to the occasion.
Jermaine Jenas was speaking to BBC Sport's Shamoon Hafez.