Jose Mourinho comes up smiling as Manchester United beat Burnley
By Simon Stone
BBC Sport at Turf Moor
Last updated on .From the section Man Utd301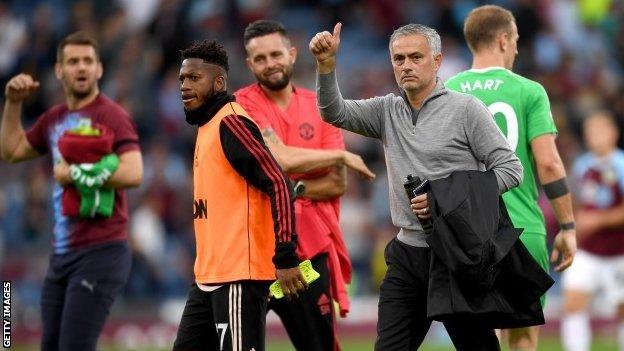 After a week of turmoil and questions, this was Jose Mourinho's day.
Two first-half goals from Romelu Lukaku were enough for 10-man Manchester United to beat Burnley 2-0 at Turf Moor, avoid a third successive Premier League defeat and quell the intense speculation that had been building around Mourinho's future after two years as manager.
"I am delighted with the result," he said in his post-match media conference. "But I think some of you must be disappointed. [For you] it would be much better if we lose."
He was adamant it was about the team and not him, because "the manager does not play".
But from the moment 20 minutes before kick-off when a plane flew over Turf Moor, trailing a banner reading 'Ed Woodward - a specialist in failure!', until 20 minutes after the full-time whistle when he won a jocular argument with his media officer about which of two questions he should answer in his news conference, this was Mourinho's day.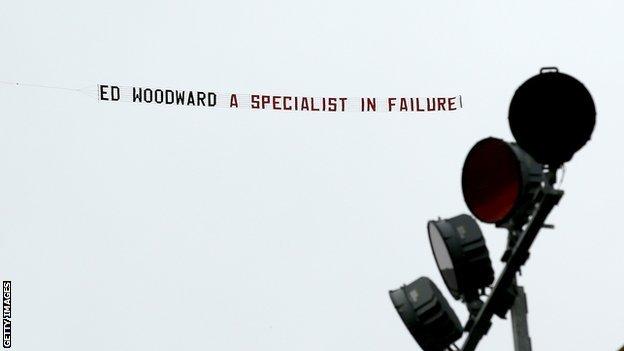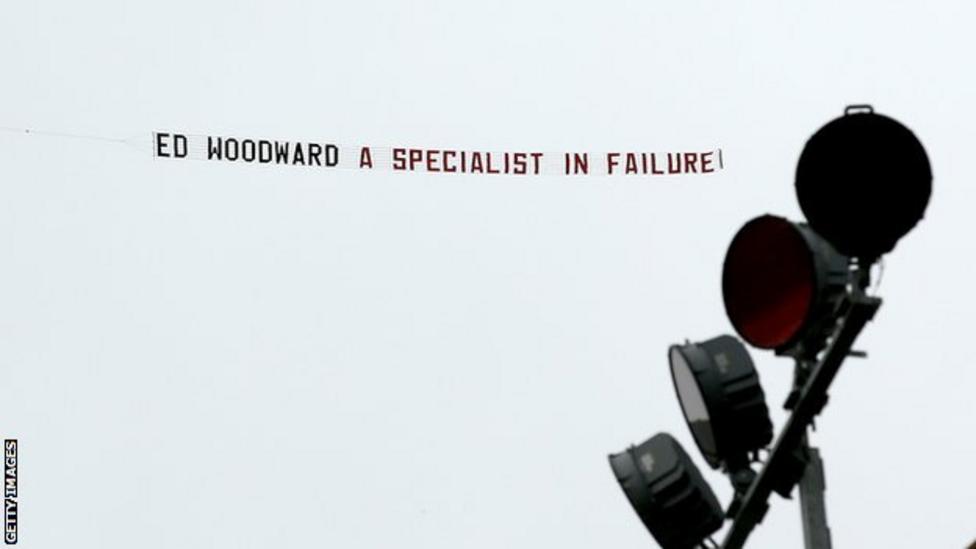 The Portuguese said it had not been "a sad week" at United following Monday's 3-0 home defeat by Tottenham. He also said he had not read the newspapers.
Mourinho would also have needed to avoid the radio and TV to miss the discussion about his future, fuelled, in part, by his relationship with United's executive vice-chairman Woodward.
Expressly against Mourinho's own wishes, moves to sell France forward Anthony Martial and buy an additional central defender were blocked before the transfer window closed on 9 August.
Such is Woodward's close relationship with the Glazer family, who own United, Mourinho cannot win an internal power battle.
However, he has a few allies, not least a secretive fans' group 'A Voice from the Terrace' who paid for the plane and the banner which criticised what they view as five years of bad decisions by Woodward, who effectively replaced David Gill as chief executive in 2013.
In the absence of a director of football, they hold Woodward responsible for Mourinho not getting his way this summer.
Asked about the banner, which flew as his team were warming up and he was in the tunnel, Mourinho said: "I didn't see planes. I am not looking to the sky unless I am asking the guy for help.
"Ed Woodward won this afternoon. Ed Woodward won 2-0."
The fans are on Jose's side too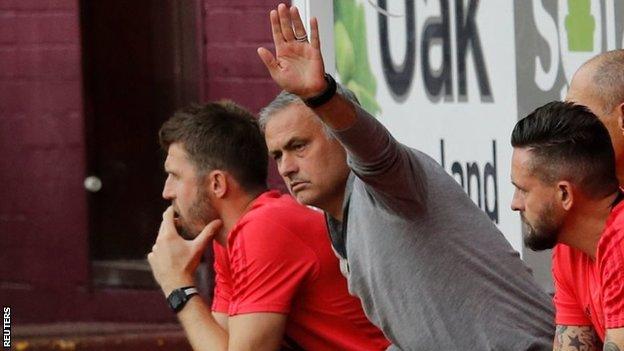 The 2,433 United fans at Turf Moor first sang Mourinho's name as the teams warmed up. They repeated it as their 55-year-old manager walked out of the tunnel in the corner of the stadium and across the field to the visitors' dugout.
Thereafter, barely five minutes went by without Mourinho hearing his name being chanted.
Occasionally, he responded with a wave. Sometimes he was too engrossed in the game to notice.
But at the end, he walked straight to his left, directly to those same fans, right up to the very edge of the seats they had spent the previous two hours not sitting on and started applauding.
As he walked down the length of the away support he kept applauding. It took him about as long as he spent standing in front of the Stretford End on Monday after the 3-0 loss to Tottenham and cost him a coat, which was handed to one lucky fan.
Ultimately, supporters do not decide the fate of managers. But they can certainly make it hard to remove them.
Mourinho said: "I feel a bit sorry we didn't score a couple of goals in front of them because it would be magic."
Marcus Rashford apologised to fans on social media on Sunday evening, after receiving the first red card of his career.
Mourinho said the striker was 'naive' following the incident with Burnley's Phil Bardsley.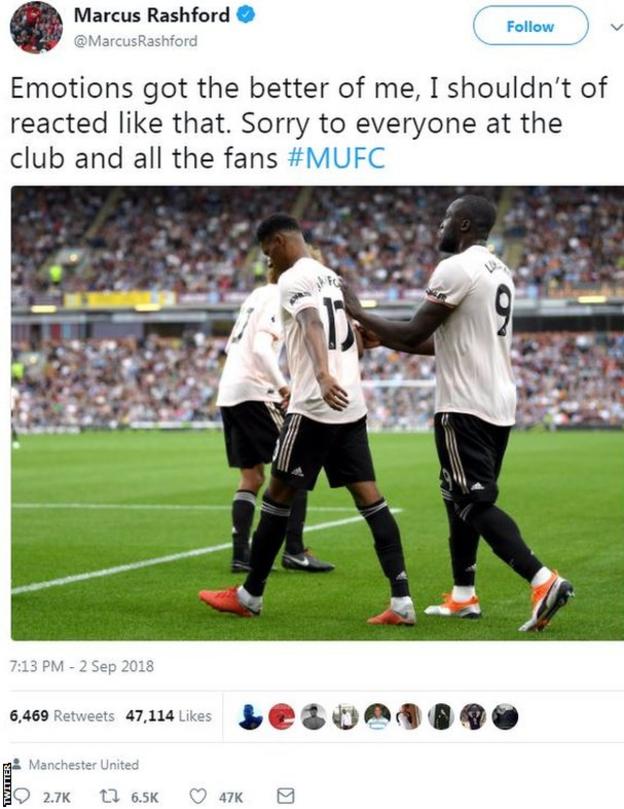 And finally
Mourinho was asked two questions at the same time. He wanted to answer one about starting midfielder Marouane Fellaini, but his press officer signalled him to deal with the other one instead.
"You are killing me," he laughed. "It is the only question anyone is going to ask where I can say 'it was my decision'."
The media officer relented and when Mourinho had finished eulogising over the Belgian, he went back to the question she wanted to take from an Italian journalist who, it transpired, wanted to talk about United's Champions League opponents Juventus.
"After Liverpool they have probably spent more than anyone this summer," he said.
Asked whether he had considered bringing Juve's Cristiano Ronaldo back to Old Trafford this summer once it became obvious he would be leaving Real Madrid, Mourinho thought about whether he should answer for a moment, before eventually settling on this: "Cristiano was never on my table to say yes or no to come to us."
In this instance, Woodward was not mentioned.