Jordan Henderson: Liverpool boss Jurgen Klopp praises 'General' after signing new deal
Last updated on .From the section Liverpool123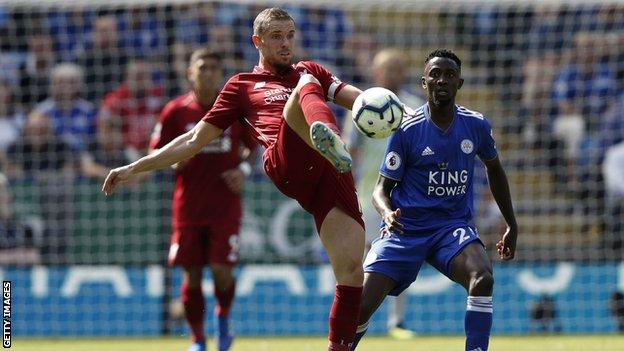 Liverpool manager Jurgen Klopp praised his "General" Jordan Henderson after the Reds captain signed a new five-year contract with the Premier League club.
The 28-year-old England midfielder joined Liverpool from Sunderland in 2011 and has made 283 appearances, scoring 24 goals.
"Jordan embodies entirely what it means to be a Liverpool player in this modern era of football," said Klopp.
"The best thing is he will get even better in these coming years."
Henderson, who agreed a previous five-year deal in April 2015, said there was "no other place in the world" that he would want to play football.
He added: "I'm very happy to have signed a new contract for a long period of time - I'm absolutely delighted.
"I'm so privileged to have been a part of this club for so long, and hopefully even longer now. I want to be here for as long as I can be."
During his time with Liverpool, Henderson has won the League Cup and played in the finals of the Champions League and FA Cup.
"Jordan is so important to us and we are very fortunate as a club to have this person commit to us as he has," said Klopp.
"You can tell through his actions on and off the pitch he treats representing our badge and our shirt as a privilege.
"He carries a lot on his shoulders that people on the outside won't see, but he embraces that responsibility and that leadership. He is our 'General' and I trust him completely."