Gary Speed: Old letter hinted that 'maybe mental illness was always there'
Last updated on .From the section Wales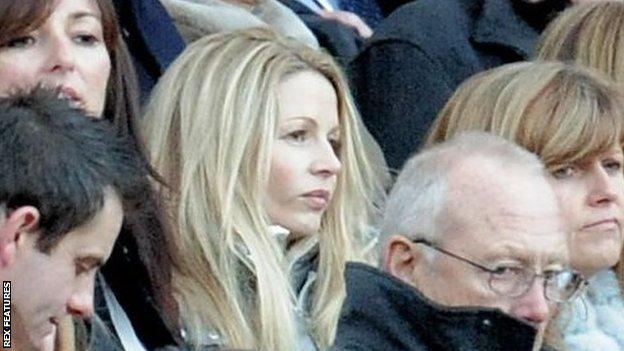 The widow of late Wales manager Gary Speed says a letter he wrote as a teenager hinted at mental health problems.
She has since discovered a letter he wrote to her as a 17-year-old.
In it Speed wrote: "I'm so depressed. I'm just going to sleep now and hope I never wake up."
In an interview with the Mirror, Louise Speed said she found the letter, written while he was at Leeds United, during research into a new book about the Speed family.
"Seeing that was a light-bulb moment for me, in many ways. It answers an awful lot about why he did what he did. It's not something a normal 17-year-old would write, is it? Or not a well one," she said.
"Maybe the mental illness or depression was always there from an early age and it's been ruminating all his life.
"If so, us having Gary until he was 42 was maybe a bonus."
During a 22-year career, Speed played for Leeds United, Newcastle United, Everton, Bolton Wanderers and Wales, for whom he won 85 caps.
After retiring as a player he became Wales' manager in December 2010.
Speed and his wife had two sons together, Thomas and Edward.
At the 2012 inquest into his death, Mrs Speed said four days before he died her husband had sent her a text message talking "in terms of taking his life".
She said the text conversation referred to their "ups and downs" but also mentioned "how important the boys were" and about "moving forward".
"The texts went on about our future together and how excited he was about our journey together," she told the inquest.
If you or someone you know is feeling emotionally distressed, advice and support can be accessed here.