Caf bans Guinean referee Baba Leno for ten years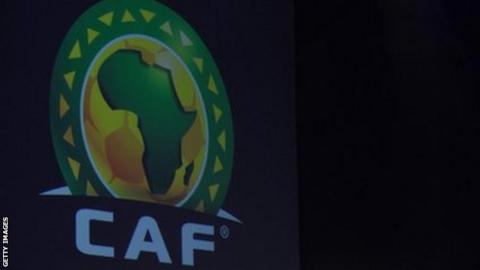 Guinean referee Baba Leno has been banned from all football-related activities for 10 years by the Confederation of African Football (Caf) with immediate effect.
The decision was taken after the referee was found guilty of allegedly accepting $500, filmed by undercover Ghanaian journalist Anas Aremeyaw Anas.
Referee Leno admitted before a Caf disciplinary board last week that the man he saw in Anas' video apparently receiving cash was him.
The latest Caf ruling is a result of an ongoing investigation into allegations of match officials illegally receiving money, secretly filmed by Anas.
In July, Caf punished a total of 22 referees including issuing a life ban for Kenyan Arden Marwa who was due to officiate in the World Cup in Russia.
Eight Ghanaian match officials were further sanctioned last month with assistant referee David Laryea getting a life ban, and the remaining each given a ten-year ban.
Liberian referee Yerry Yekeh was cleared of all allegations of corruption by Caf earlier this week.